Pupils face falling behind because they can't access online learning, headteachers and councils warn
Children still without devices to learn from home following 'undeliverable' laptop pledges, campaigners say
May Bulman
Social Affairs Correspondent
Monday 04 January 2021 18:43 Comments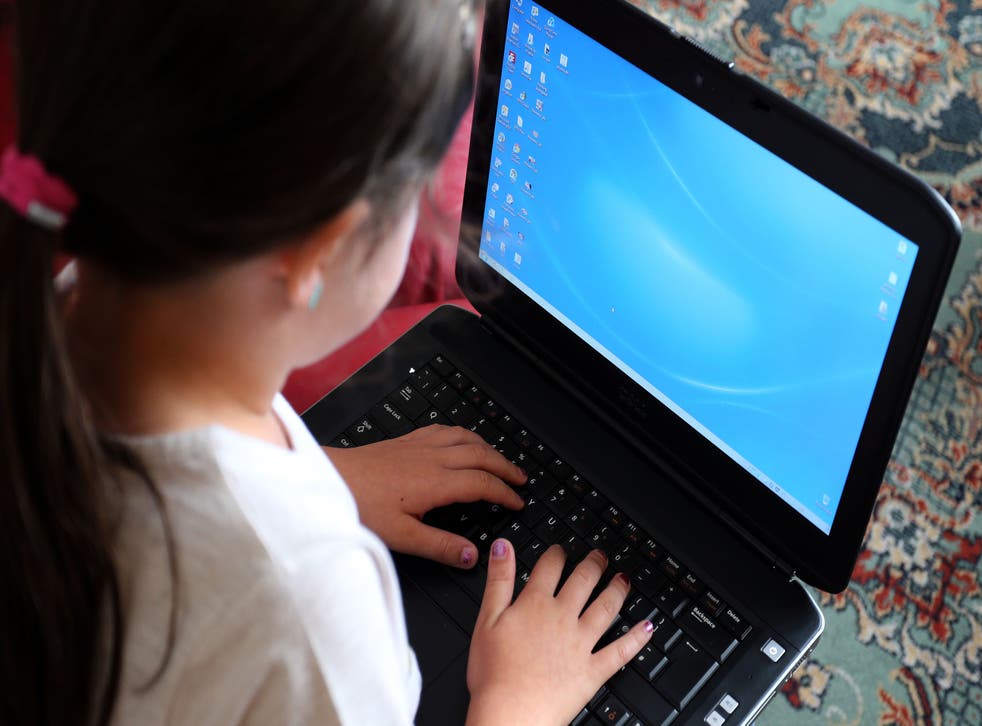 Disadvantaged pupils face falling behind their peers this month as many are still without laptops and internet access for remote learning during school closures, headteachers, local councils and charities have warned.
Amid a surge in coronavirus cases, all mainstream schools and and colleges are now closed, other than to vulnerable children and those with parents who are key workers.
The Department for Education (DfE) says schools are "well-prepared to deliver remote education", with 560,000 laptops and tablets given to schools already last year, and a further 100,000 this week.
However, concerns remain that children are being forced to start the school term without access to these devices or any proper strategy for them to engage with online learning, and that even with more devices being distributed, they will not reach many of those who need them.
Linda Heiden, founder and chair of Lambeth TechAid, a voluntary group working to bridge the digital divide in the borough, said the demand for laptops and wi-fi access was "overwhelming", with many families owning one mobile phone or a tablet between two or three children.
She described a case of one family with three young children who have been unable to attend school since the pandemic hit because their mother is isolating due to underlying health conditions, and who didn't have digital devices until the charity was recently able to provide them.
Asked about the government's provision of laptops, Ms Hedien said: "It's a joke. They've only delivered a fraction of what they promised to schools, and what they promised to schools was for a tiny cohort of children in one or two year groups.
"This needs to be a priority now. There's going to be an increasing gap – a gulf – between children who have access and those who don't, in terms of educational achievement and all the development that comes with that."
She added: "I totally support schools closing for all the reasons we know about, but there has to be provision for children."
Michael Tidd, headteacher at East Preston Junior School in West Sussex – which is yet to receive any laptops from the government – said a lack of clear decision-making by ministers had led to "ad-hoc closures" which he said would "presumably leave some of those students most in need of the technical devices without them".
"Disadvantaged children who are most likely to have lost out on learning opportunities through the previous lockdowns will once again find themselves reliant on whatever resource and support their schools can muster. We've been talking about a second wave since last April, but the DfE doesn't seem to have kept up," he added.
Local authorities also raised alarm, with councillor Edward Davie, Lambeth Council's cabinet member for children and young people, describing the situation in his area as "critical", with "too many young people still unable to get online".
Councillor Angela Mason, who focuses on children and families for Camden Council, said there was a "huge gap" in laptop provision in the borough and around the country that "only government [could] address".
She added: "Government have had nine months to fix this, and that [the fact that] we are facing another disrupted term of school where we cannot be confident of the ability of children to access learning at home is shameful."
Andrew O'Neill, headteacher at All Saints Catholic College in North Kensington – which is among the top 5 per cent of most deprived schools in the country – said it had received just two laptops from central government – both of which were delivered four days before the end of the summer term.
He said the secondary school was yet to receive any devices from the government for the spring term, adding: "Time and time again they make promises that you just know aren't going to be deliverable. I wish they'd just be realistic so they don't get people's hopes up.
"We get caught in the middle: they make these announcements about laptops, and then you get parents phoning up demanding their laptops. The government needs to be a little bit more realistic about what is deliverable."
Mr O'Neill said that while the school had managed to source a few dozen laptops from local charities and the local council, there were still many pupils who were having to work from their smartphones.
But he said that instead of expecting to be able to provide a laptop to every pupil, the school had been exploring new ways of working with the resources available – and said the government should support schools in doing this.
"There should have been a more coordinated effort to finding other ways of working. When the other lockdown ended, they knew winter was coming. They knew it could happen again. They should have looked at best practice for online learning, but they didn't do that," he added.
Lucy Thomson, director at Edde, a charity supporting UK schools with digital learning, echoed Mr O'Neill's remarks, saying ministers should be focusing more on ensuring schools have an effective strategy for teaching pupils at home, rather than "over-promising" on laptop provision.
"The government should have given schools funding to invest in the infrastructure and the training of staff. It's all very well sending the child home with a device, but if the staff don't know how to teach with it, it's just going to sit there," she said.
"The investment into an IT strategy is the first port of call, and then you have to get the parents and the staff involved. Their engagement is key to all of this."
It comes after a letter to the prime minister from a group of MPs, unions and charities on Monday warned that online learning was still "inaccessible" to pupils who are "on the wrong side of the digital divide", and urged ministers to ensure that every child has the data and device needed to log in and learn from home.
"These pupils were likely to be behind their peers even before the pandemic. After five months of missed education, they returned to school further behind and now start the new year facing weeks of even more missed education," it states.
Wes Streeting MP, shadow schools minister, said the government's "last-minute" approach to providing digital devices to pupils was "seriously damaging" children's education.
UK news in pictures

Show all 50
"They should have rolled out laptops and digital resources when Labour was calling for them back in the summer, and they should be listening to Labour now and setting out a clear national plan to keep children learning during the pandemic," he added.
A Department for Education spokesperson said: "As the prime minister has said, children's education has consistently been a national priority, which is why we want classrooms to reopen wherever possible in the new term. It is also vital that where public health advice means they can't be, we have measures in place to prevent them from falling behind.
"We have scaled up our devices scheme, alongside our tutoring offer to reach as many children and young people as possible. More than one million laptops and tablets have been purchased for disadvantaged young people through this pandemic, supporting schools and students to ensure remote education is as strong as it can be."
Register for free to continue reading
Registration is a free and easy way to support our truly independent journalism
By registering, you will also enjoy limited access to Premium articles, exclusive newsletters, commenting, and virtual events with our leading journalists
Already have an account? sign in
Join our new commenting forum
Join thought-provoking conversations, follow other Independent readers and see their replies