School tells girls to wear trousers as part of gender-neutral policy promoting equality
Headteacher Tony Smith changed the uniform after receiving complaints about 'equality and decency'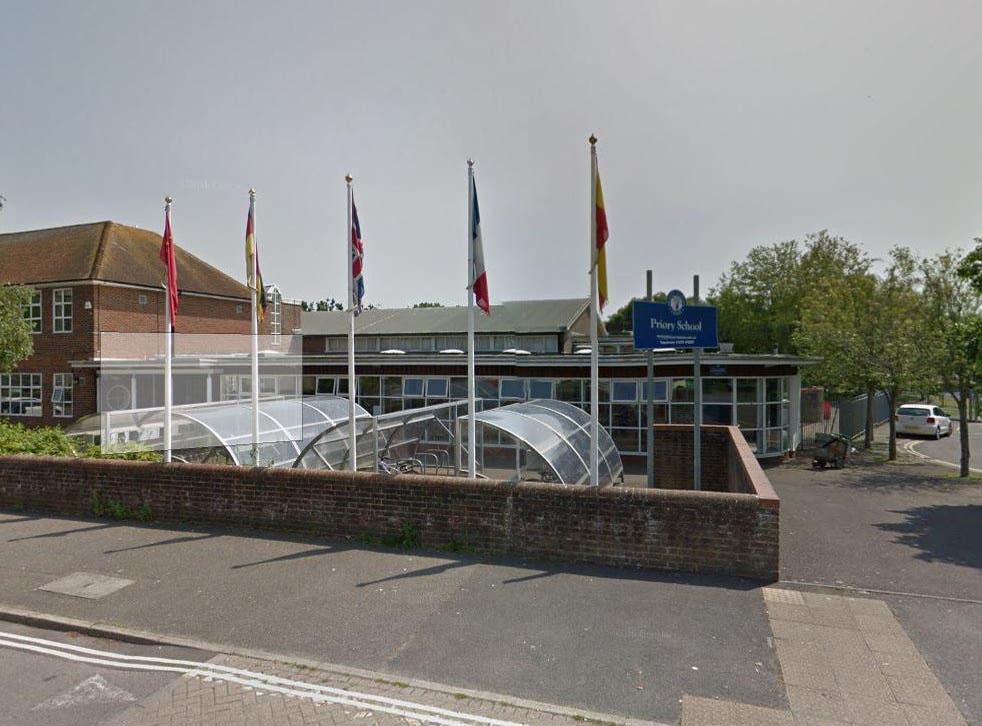 A high school has ordered all year seven pupils to wear trousers as part of a new gender-neutral dress code.
Priory School in East Sussex, a mixed co-ed, has banned skirts for girls, mandating a new uniform of grey trousers and shirt, jumper and tie in winter and the option of polo shirts and PE shorts or "PE skorts" in hotter months.
The rule currently only applies to girls and boys between 11 and 12 years old, but pupils in older years are also welcome to adopt the rule.
The school's website states: "From September 2017, all new Priory students will be required to wear our updated uniform.
"This uniform has been designed specifically in response to the many issues and suggestions raised by parents, students and school staff.
"Specifically, it addresses the current issues of inequality and decency. We hope that it will provide a smart, comfortable and affordable alternative to the current uniform."
HSBC offers transgender customers choice of 10 gender neutral titles
Headteacher Tony Smith said that he had received complaints about "short skirts".
"Pupils have been saying why do boys have to wear ties and girls don't, and girls have different uniform to boys.
"So we decided to have the same uniform for everybody from year seven.
Barbies for girls, cars for boys? Let toys be toys and get them gender neutral presents this Christmas

Show all 2
"Another issue was that we have a small but increasing number of transgender students and therefore having the same uniform is important for them."
There are at least five transgender students at the school, Mr Smith said, as well as a number of other students who are transitioning, but he said the transgender students were only a "small aspect" of the decision.
Not everyone has been supportive of the change, and some former pupils have called the move "PC mad".
One mother critical of the changes told the Brighton Argus newspaper: "My daughter said she has got a gender and it's female so being gender neutral when she has got a gender is a big deal for her, as she is proud to be a girl."
A pupil, 11-year-old pupil Tilly, wrote to Mr Smith and said: "Girls have different bodies to boys and we should have the right to wear skirts. I think girls should have a choice."
But Susie Green, the CEO of Mermaids UK, a charity which supports transgender students and their parents, said a gender-neutral uniform promoted a "clear message of acceptance and inclusivity".
Agencies contributed to this report.
Join our new commenting forum
Join thought-provoking conversations, follow other Independent readers and see their replies