Local councils drop cases into school penalty fines against parents over term-time holidays
There has been a widespread push by parents to end school penalty fines for term-time holidays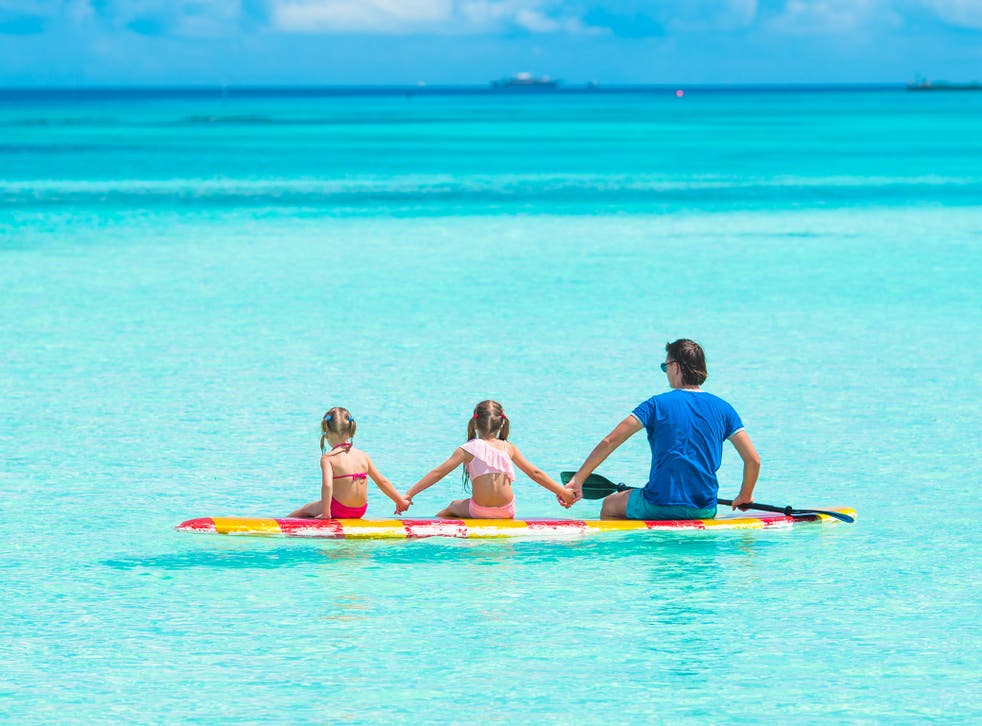 A number of local councils in England and Wales have dropped court cases over term-time holidays amid a push by parents for school penalty fines to be scrapped.
Since Jon Platt, a father from the Isle of Wight, won a court case after refusing to pay a fine for taking his daughter on holiday during term-time in May, some local authorities have started dropping cases against parents in a similar position.
According to a BBC investigation into the impact of Platt's case, ten councils had dropped such cases, while six had suspended issuing fines and 12 others were reviewing their policies.
Mr Platt won the High Court ruling in his favour after he refused to pay a £120 fine for taking his six-year-old daughter on a family holiday during term time.
The judge ruled that Mr Platt's daughter's overall attendance record was satisfactory and he had no case to answer, but the council has since been told it can apply to challenge the decision.
Julie Robertson, partner at Simpson Millar who represents parents facing term-time holiday prosecutions, believes the rise in the number of councils dropping these cases is a promising sign for parents who are against the penalty fine system.
Ms Robertson told The Independent: "The increase in the number of councils dropping cases strongly suggests that councils are taking note of the Platt High Court judgment and applying the principles and guidance that that ruling has provided.
"It suggests councils are applying common sense and focusing their minds on whether cases against parents would have reasonable prospects of success if a prosecution was initiated.
"A common sense approach is the right one. It spares parents going through the ordeal of court proceedings in cases where court action is not appropriate."
Since Mr Platt won his case there has been a drive by parents across England and Wales to end school penalty fines.
Dave Hedley, a father of three from Nottingham, created a petition to end school penalty fines following the court ruling, which has attracted over 195,700 signatures.
He decided to launch the petition after receiving a fine for taking two of his children out of school for five days because it was the only time the family could get away during his wife's cancer treatment.
Mr Hedley told The Independent: "The Government are focusing more on fining parents who are wanting to go to family events or have affordable quality time together rather than tackling the huge issue of truancy."
He argued that there should be a return to the ten-day authorised absence system whereby head teachers can authorise children to be absent from school during term time for family events or holidays.
"It's not just parents and grandparents who are affected by the current legalisation. Anyone who wants or needs to travel during school holidays end up paying highly inflated prices," Mr Hedley added.
"If the ten-day system was to be brought back the prices of a getaway could be spread more evenly and would also help the seasonal tourist industry generate more work, which would be a boost to their local economies."
The petition is to be discussed in a parliamentary debate into school penalty fines and authorised absence from school on 11 July.
It was recently revealed that more than 90,000 parents in England and Wales were fined a total of £5.6m over the 2015 academic year for taking their children out of school for holidays during term time – a sum almost four times higher than the year 2012-13.
Previously head teachers were able to grant up to two weeks a year for family holidays in "special circumstances", but in 2013 the Government imposed fixed-penalty fines of £60 for unauthorised absences.
Register for free to continue reading
Registration is a free and easy way to support our truly independent journalism
By registering, you will also enjoy limited access to Premium articles, exclusive newsletters, commenting, and virtual events with our leading journalists
Already have an account? sign in
Register for free to continue reading
Registration is a free and easy way to support our truly independent journalism
By registering, you will also enjoy limited access to Premium articles, exclusive newsletters, commenting, and virtual events with our leading journalists
Already have an account? sign in
Join our new commenting forum
Join thought-provoking conversations, follow other Independent readers and see their replies