School pupils will be taught too much politics under Michael Gove's new curriculum, says Cambridge professor
Proposed changes include more chronological approach to history and a more British perspective
Richard Garner
Thursday 11 April 2013 17:12 Comments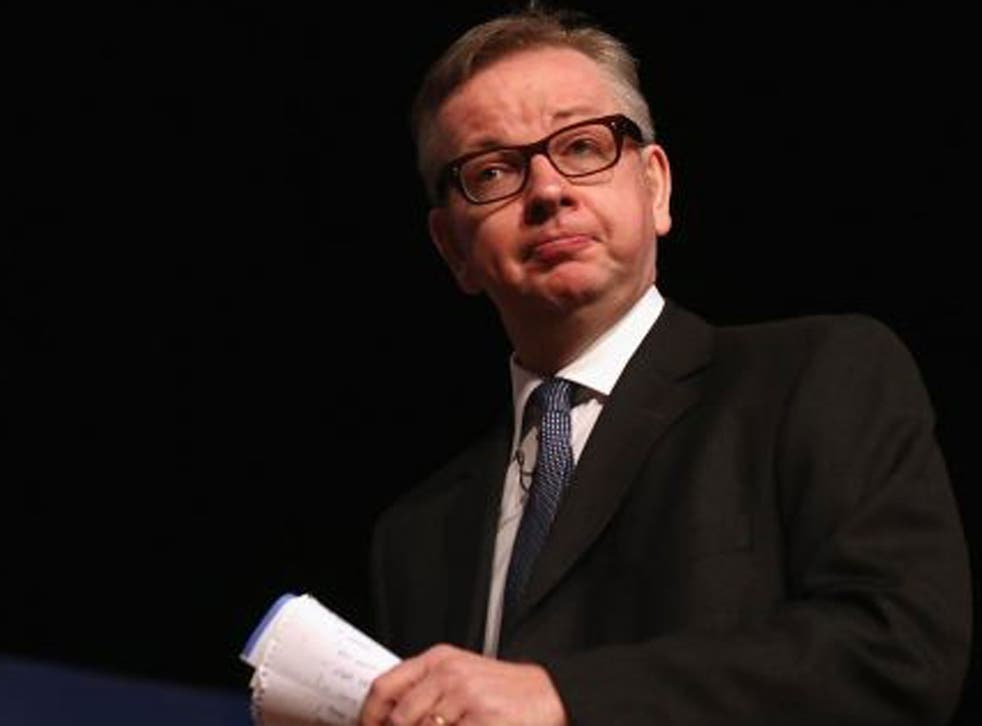 Pupils will spend too much time learning about politics under Education Secretary Michael Gove's revamped history curriculum, a leading Cambridge academic warned yesterday.
Professor Robert Tombs, professor of French history at Cambridge University, told a seminar organised by the right-of-centre think-tank Politeia: "It seems to focus too narrowly on politics."
He said that, under the proposals for learning about the First World War, pupils were being told they should study the impact of developments on Lloyd George's Coalition Government. "It doesn't seem to me that's the most important thing to do," he added. "I don't think that level of detail is necessary or desirable."
Professor Tombs said he would like the proposals to be "tweaked" to include "rather more social history" and added that the emphasis on studying British or English history should be changed "to allow the occasional window around the world to look at other histories would be good".
However, he and two other eminent historians who wrote a pamphlet for Politeia - History In The Making: The New Curriculum - Right Or Wrong, were broadly in support of the key proposals put forward by Mr Gove.
The proposed changes include introducing a more chronological approach to the teaching of history and concentrating on studying it from a British or English perspective.
Professor David Abulafia, professor of Mediterranean history at Cambridge University, argued that criticism which put forward "the idea that this is a jingoistic return to Our Island Story and Kings and Things is absurd. No-one should be cowed by critics claiming the proposals were too jingoistic."
"We're living in this country," he said, "and it is right and proper they (pupils) should first of all have a foundation in the history of this country."
Chronology in history was important, too, he added. "It is all very well to offer a course on the end of empire, but how did the British Empire come into being?" he added. "Starting in 1900 is like asking a student only to read the last part of Lord of the Rings or Harry Porter."
Register for free to continue reading
Registration is a free and easy way to support our truly independent journalism
By registering, you will also enjoy limited access to Premium articles, exclusive newsletters, commenting, and virtual events with our leading journalists
Already have an account? sign in
Join our new commenting forum
Join thought-provoking conversations, follow other Independent readers and see their replies