Schoolgirl discovers mystery sword in same lake King Arthur's legendary Excalibur was thrown
Seven-year-old surprised to find four-foot blade lying underwater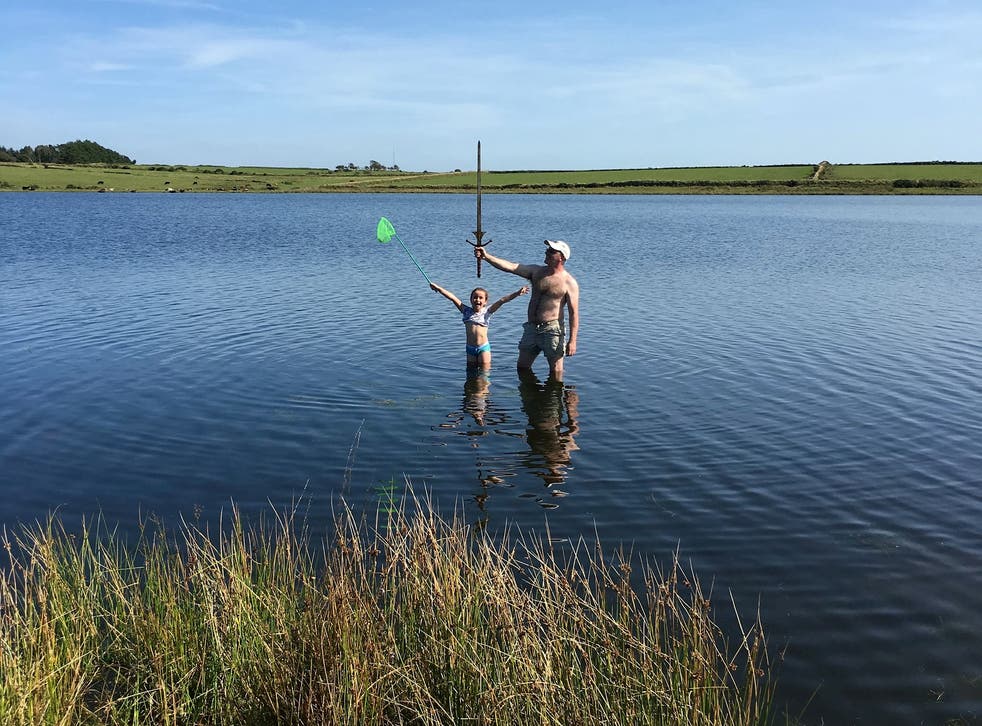 A schoolgirl pulled a mysterious sword from the same lake in Cornwall that King Arthur's legendary blade Excalibur is said to have been thrown into.
Seven-year-old Matilda Jones, from Doncaster, was paddling in Dozmary Pool on Bodmin Moor with her father, Paul, when she stumbled across the object. According to folklore, that is where the legendary King of England threw Excalibur before he died.
Mr Jones said he initially did not believe his daughter when she said she could see a sword.
He told the Sheffield Star: "It was a blistering hot day and Matilda asked if we could go for a paddle. She was only waist deep when she said she could see a sword. I told her not to be silly and it was probably a bit of fencing, but when I looked down I realised it was a sword. It was just there laying flat on the bottom of the lake.
Mr Jones had told Matilda and her sister Lois, 4, about the legend of the sword on the way to the pool during a family holiday.
The tale says Arthur received the sword from the Lady of the Lake after rowing out to meet her. When he was fatally injured in the Battle of Camlann, he returned to the lake to give the blade back before he died. According to some interpretations of the Arthurian legend, the owner of Excalibur is the rightful monarch of England.
Any hopes Matilda's has of becoming queen are on hold for now, however, as her family believe the sword is only about 20 or 30 years old. Mr Jones said: "I don't think it's particularly old. It's probably an old film prop."
Register for free to continue reading
Registration is a free and easy way to support our truly independent journalism
By registering, you will also enjoy limited access to Premium articles, exclusive newsletters, commenting, and virtual events with our leading journalists
Already have an account? sign in
Register for free to continue reading
Registration is a free and easy way to support our truly independent journalism
By registering, you will also enjoy limited access to Premium articles, exclusive newsletters, commenting, and virtual events with our leading journalists
Already have an account? sign in
Join our new commenting forum
Join thought-provoking conversations, follow other Independent readers and see their replies