Schools to receive £40m in funding to set up socially-distant transport networks
Initiative aims to help deliver government's goal of getting all pupils back into full-time education by September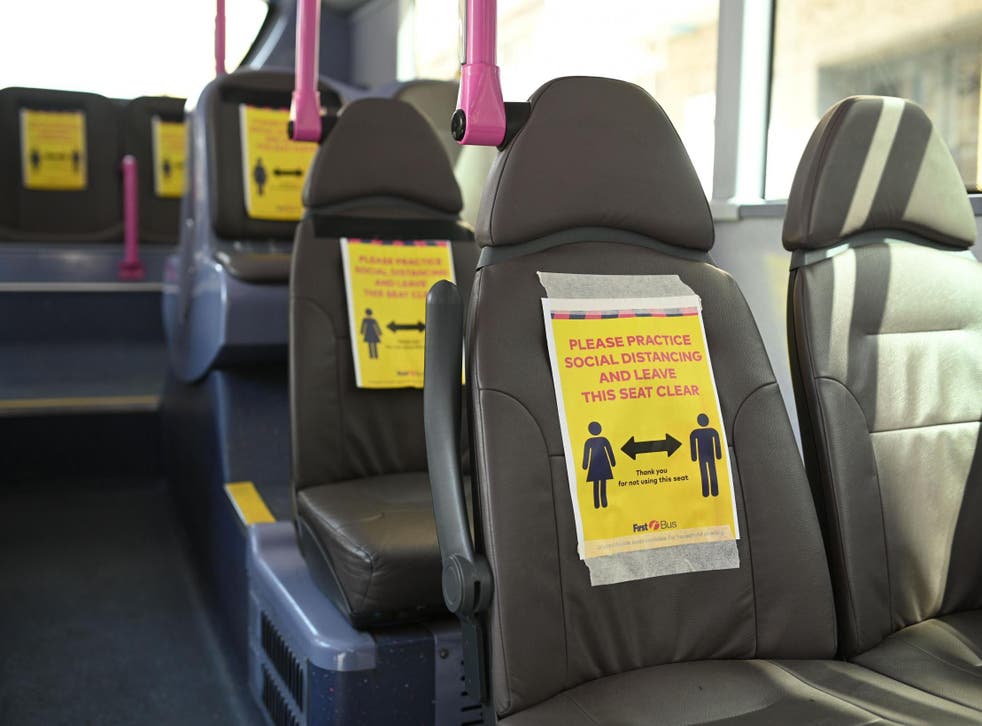 The government is to provide £40m in funding to help local schools and colleges establish socially-distant transport for pupils.
Local authorities will be allocated the money dependent on the number of young people in their area and how far they have to travel, and includes anyone escorting them to school.
It is hoped the funding will allow hundreds of thousands of students to avoid public transport, making it easier for the education system to enforce Covid-secure guidelines.
Those who can walk, cycle or use a scooter to get to school are also being strongly urged to do so, in line with the government's £2bn "active travel" plans.
The initiative aims to help deliver Downing Street's goal of getting all children and young people back into full-time education by September, the Department for Education (DfE) said.
It also applies to 16 to 19-year-olds travelling to training.
Education secretary Gavin Williamson urged everyone to "play their part" in ensuring "everyone is able to get to school safely and on time".
"For those that have no other option than public transport, this investment for local authorities will mean more students will be able to travel on dedicated home-to-school-and-college transport, creating even more capacity where it is needed most," he added.
The DfE said local authorities will still be obliged to provide free school transport for all children who are eligible.
This comes as the government extended emergency Covid-19 funding for bus and tram operators in England ahead of expected increases in demand over the next month.
Some £218.4m will be available for bus services over the coming eight weeks.
This will be followed by investment worth up to £27.3m per week "until a time when the funding is no longer needed".
Tram services have access to £37.4m of government investment over the next 12 weeks, after which their funding will be reviewed.
Bus networks are running more than 80 per cent of normal services – but weekday demand outside London is only around 37 per cent of pre-pandemic levels, according to the latest Department for Transport figures.
The latest round of funding will support services in September when schools are set to fully reopen and brings the total support during the pandemic for bus and tram networks in England to at least £700m.
Transport Secretary Grant Shapps said: "Buses are a vital lifeline – from getting to work, seeing the doctor or doing the shopping. Today's extra funding will keep services running as we continue to recover from the impact of Covid 19."
Additional reporting by PA
Register for free to continue reading
Registration is a free and easy way to support our truly independent journalism
By registering, you will also enjoy limited access to Premium articles, exclusive newsletters, commenting, and virtual events with our leading journalists
Already have an account? sign in
Register for free to continue reading
Registration is a free and easy way to support our truly independent journalism
By registering, you will also enjoy limited access to Premium articles, exclusive newsletters, commenting, and virtual events with our leading journalists
Already have an account? sign in
Join our new commenting forum
Join thought-provoking conversations, follow other Independent readers and see their replies