'Crannogs': Mini islands in Scotland thought to be 5,000-year-old ceremonial sites
Scientists believe sites were once 'special locations' used for ritualistic offerings
Abby Young-Powell
Monday 17 June 2019 16:44 Comments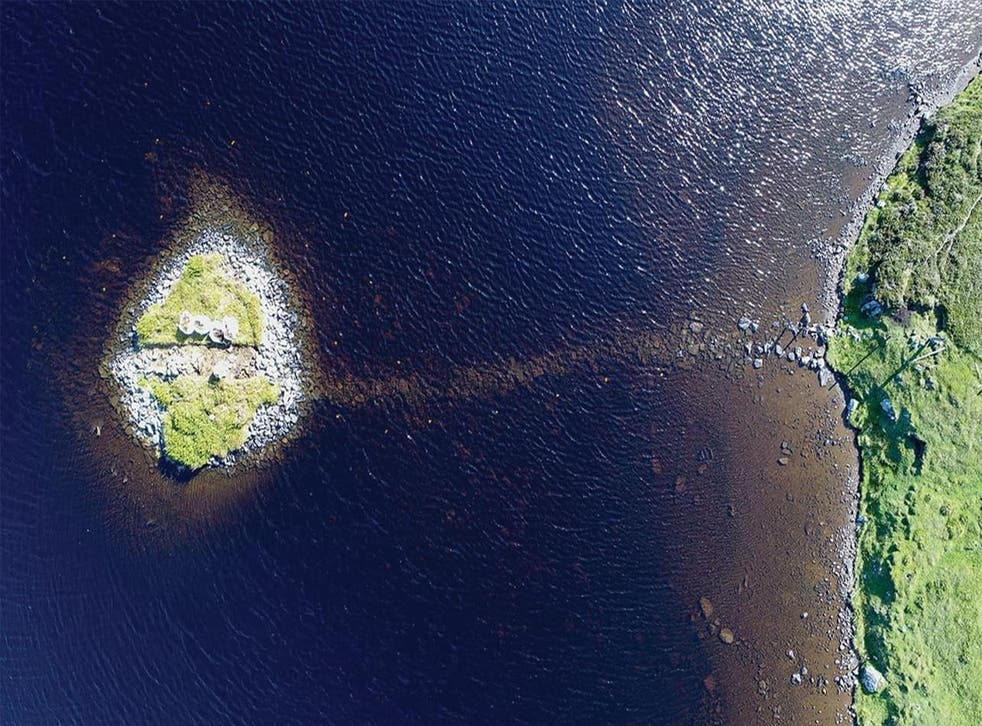 Artificial miniature islands that speckle the waterways of Scotland and Ireland are twice as old as originally thought, scientists have revealed for the first time.
It had previously been thought that hundreds of artificial islets, known as "crannogs", had been built in the last 2,500 years.
But new research published in Antiquity, an academic journal on the subject of archaeology, says crannogs actually date back to the time of Stonehenge which was built more than 5,000 years ago, and potentially served as ritualistic offerings.
Scientists researched crannogs in the Outer Hebrides, off the coast of mainland Scotland, and now believe they were once "special locations" because pottery has been found littered in the seabed around them.
The findings suggest the sites may have been constructed by transporting and piling massive boulders on top of flat land and it is likely they were then used for ceremonial purposes.
5000 year-old man-made islands of Scotland

Show all 8
Many of the ceramic vessels were either still intact or broken into large fragments, suggesting that there was a systematic and ritualised manner in which they were put into the water, according to the website IFL Science.
People built, modified and reused crannogs in Scotland up until the 17th century, according to the Scottish Crannog Centre.
More than 570 known sites have been recorded in Scotland and Ireland so far.
Register for free to continue reading
Registration is a free and easy way to support our truly independent journalism
By registering, you will also enjoy limited access to Premium articles, exclusive newsletters, commenting, and virtual events with our leading journalists
Already have an account? sign in
Join our new commenting forum
Join thought-provoking conversations, follow other Independent readers and see their replies