Scotland's decision to ban GM crops could create impression country is 'anti-science', experts warn
RSE paper says move could damage Scotland's ability to attract the best scientists and stunt growth of businesses
Chris Green
Thursday 24 September 2015 20:59 Comments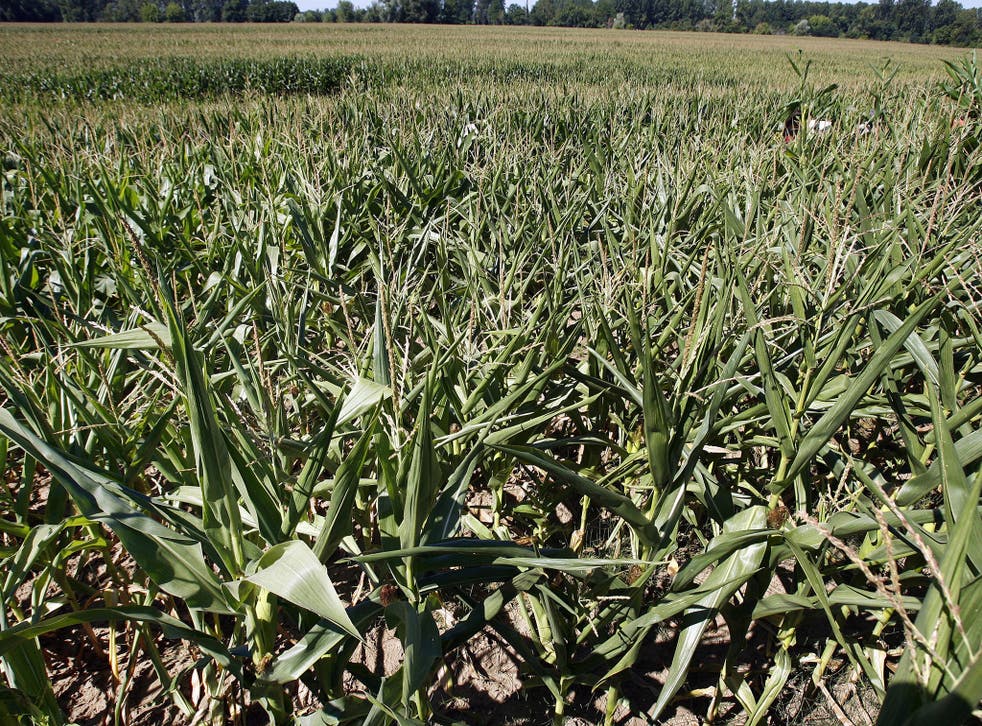 Scotland's decision to ban genetically modified crops could damage its ability to attract the best scientists, stunt the growth of businesses and lead to the country being perceived as "anti-science", according to one of the country's most respected academic institutions.
In an official advice paper, the Royal Society of Edinburgh (RSE) criticised the Scottish Government's ban, saying it had used "emotive language likely to fuel negative public perceptions about GM" and had assumed "a degree of public hostility" about the technology which does not exist.
Calling for "rational and respectful debate" on the issue, the RSE said an outright ban on GM crops "does nothing to enhance Scotland's longstanding reputation for scientific creativity" and may "damage its ability to attract and retain innovative researchers and disadvantage the growth of important Scottish businesses".
The SNP has insisted ministers took the decision to ban GM crops in order to protect what it called the "clean and green" reputation of Scotland's produce. However, the RSE said this did not make sense as much of the country's food and drink industry already depended on raw materials supplied from other countries, which it said may not be GM-free.
Since the decision was announced last month, it has emerged that ministers did not take any scientific evidence into consideration before recommending a ban. The RSE called on the Government to publish all the advice it had received in the interests of informing public debate.
It also noted that ministers had not involved the former Chief Scientific Adviser in their decision and that the post has been vacant since December – which it said could lead to perceptions of an "anti-science attitude" within Government.
"Scotland is renowned for its world-class scientific research, therefore it would be regrettable to stigmatise an area of exciting development which provides real scope for global benefit," said RSE fellow Professor Nigel Brown.
Richard Lochhead, Cabinet Secretary for Rural Affairs, Food and the Environment, said the Scottish Government had taken a "longstanding precautionary approach to GM" and pointed out that other countries such as Germany had also opted out of growing genetically modified crops.
"The Scottish Government fully recognises the important role the scientific community plays in Scotland and the need for on-going engagement and discussion on the major issues facing farming, food production and the environment," he added.
Register for free to continue reading
Registration is a free and easy way to support our truly independent journalism
By registering, you will also enjoy limited access to Premium articles, exclusive newsletters, commenting, and virtual events with our leading journalists
Already have an account? sign in
Join our new commenting forum
Join thought-provoking conversations, follow other Independent readers and see their replies