Scotland's four richest families 'worth £1 billion more than poorest 20% of population'
Report from Oxfam Scotland finds wealth off the top four dwarfs the poorest one million people in the country
Chris Green
Scotland Editor
Thursday 08 October 2015 00:33 Comments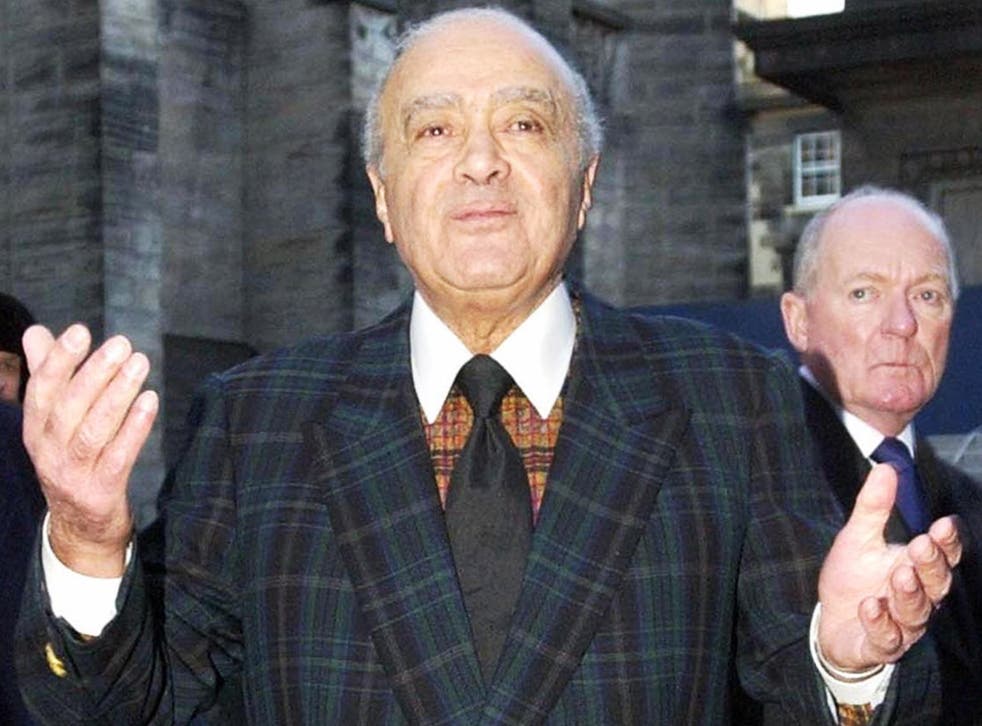 The four richest families in Scotland are worth £1 billion more than the poorest 20 per cent of the country's population, according to new research which calls on ministers to do more to tackle inequality.
The combined wealth of the Grant-Gordon whisky family, Highland Spring water owner Mahdi al-Tajir, oil tycoon Sir Ian Wood and former Harrods owner Mohammed Fayed dwarfs that of the one million people who make up Scotland's poorest 20 per cent, according to a report by Oxfam Scotland.
The four families – all of whom are either based in Scotland or have substantial business interests there – are worth an estimated £6.1bn, according to the most recent Sunday Times Rich List. Scottish Government figures show the combined wealth of the poorest 20 per cent of Scots stands at around £5.1bn. Researchers at the charity also calculated that Scotland's 14 wealthiest families are better off than the most deprived 30 per cent of the population.
Oxfam's report outlines a series of measures that MSPs could take to reduce inequality in Scotland. It suggests sending cabinet ministers and senior civil servants on a "poverty training course" so they fully understand the realities of living below the breadline.
It also calls on the Government to set a target for reducing economic inequality in Scotland, as well as creating a new Inequality Commission to identify how devolved powers can be used effectively. Scotland's International Development Fund has remained frozen at £9m for the past six years and should be boosted to tackle global poverty, it adds.
Jamie Livingstone, the head of Oxfam Scotland, said ministers had a "duty" to end poverty in Scotland and beyond, adding that efforts to tackle the problem were being hampered by the country's "extreme economic inequality".
He said: "The Scottish Parliament has a number of powers which it could use now to reduce inequality and poverty. The upcoming Scottish election also creates a significant opportunity for every political party to transparently commit themselves to creating a more equal Scotland within a more equal world."
A Scottish Government spokesperson said it was tackling poverty and inequalities "head on" by investing £296m in measures to mitigate Westminster-led welfare cuts. "We have also appointed our first independent adviser on poverty and inequality who will advise Scottish ministers on how we can move forward with our efforts to tackle poverty in key groups," they added.
"But we do this against a backdrop of a UK Government which is removing income targets from the definition of poverty and continues to introduce policies and implement cuts that will have a devastating impact on families in Scotland."
Register for free to continue reading
Registration is a free and easy way to support our truly independent journalism
By registering, you will also enjoy limited access to Premium articles, exclusive newsletters, commenting, and virtual events with our leading journalists
Already have an account? sign in
Join our new commenting forum
Join thought-provoking conversations, follow other Independent readers and see their replies