Plans to slash speed limits in Scotland get backing from record-breaking cyclist Mark Beaumont
'This is about saving lives, reducing injuries and improving public health and enjoyment,' says fastest man on two wheels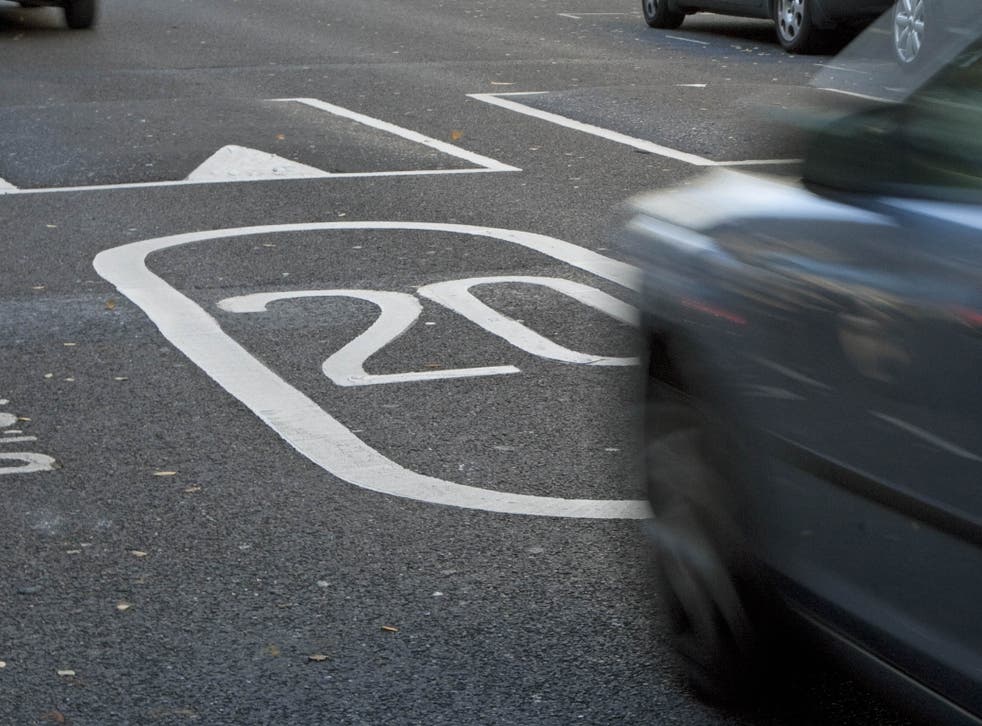 Plans to slash the speed limit in built up areas of Scotland to just 20 mph have been backed by record-breaking cyclist Mark Beaumont.
The country's parliament will vote on replacing the UK standard of 30 mph after the Green Party introduced a bill proposing the reduction.
"It's a bit of an odd statement for someone who holds the record for being fastest round the world on a bike, but we need to slow down," said Mr Beaumont, who cycled 18,000 miles in less than 79 days.
He added: "We know that we're seven times less likely to die if we're hit by a vehicle at 20 mph than 30 – and 10 times less likely if we're over 60 years of age. So making roads in built-up areas 20 rather than 30 mph makes bags of sense…
"This is about saving lives, reducing injuries and improving public health and enjoyment by making our streets safer and healthier places."
And he declared: "Scotland has a real chance to take a lead on this so let's go for it."
The legislation – the Restricted Roads (20 mph Speed Limit) (Scotland) Bill – was introduced By Mark Russell, MSP for Mid Scotland and Fife.
He said: "As a local councillor and as an MSP I have seen first-hand the frustration of communities that want lower speed limits but find the current process overly-complicated.
"By making 20 the norm in built-up areas we can end this frustration and provide the clarity that residents and motorists deserve."
Environmental campaigners at Friends of the Earth also voiced their support with campaigner Emilia Hanna saying reduced limits made "streets safer and fairer for everyone using them, and are a vital part of the solution to air pollution".
She added: "The faster people drive, the greater the risk of accidents, and the more off-putting it is for people to walk and cycle. Cars dominate our streets far too much already. There needs to be a much more level playing field between pedestrians, cyclists, public transport users and drivers. Slowing traffic is a key way to achieve this."
UK news in pictures

Show all 51
But not everyone is in favour.
Talking about a similar localised scheme which has been rolled out across swathes of Edinburgh, Nick Cook, a Conservative on the city council, said: "We remain concerned the blanket 20 mph scheme dilutes effectiveness of targeted areas which genuinely benefit from 20 mph zones, such as outside schools."
Register for free to continue reading
Registration is a free and easy way to support our truly independent journalism
By registering, you will also enjoy limited access to Premium articles, exclusive newsletters, commenting, and virtual events with our leading journalists
Already have an account? sign in
Register for free to continue reading
Registration is a free and easy way to support our truly independent journalism
By registering, you will also enjoy limited access to Premium articles, exclusive newsletters, commenting, and virtual events with our leading journalists
Already have an account? sign in
Join our new commenting forum
Join thought-provoking conversations, follow other Independent readers and see their replies