Scottish Episcopal Church votes to back same-sex marriage
'Momentous step' makes Scottish Episcopal Church first Anglican church in UK to legalise same-sex marriages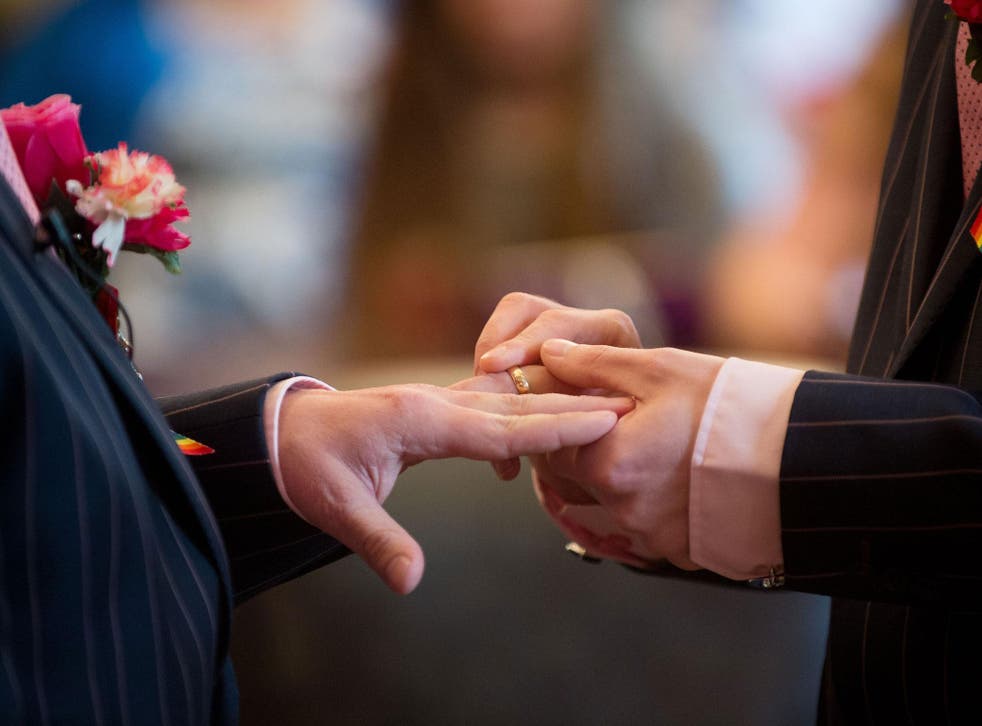 The Scottish Episcopal Church has voted to back same-sex marriage, making it the first Anglican church in the UK to do so.
The vote, described as a "momentous step" by the head of the church, means gay Christians from any Anglican Church can now ask to be married in a Scottish Anglican Church.
It constitutes a landmark amendment to canon law on marriage, removing the stipulation that it is between a man and a woman.
Clergy who wish to officiate at gay marriages will have to "opt-in", meaning those who disagreed with gay marriage would be protected and not have to act against their conscience.
In response to the vote, Rev David Chilingworth, head of the Scottish Episcopal Chruch, said: "The step we have taken today is a momentous one.
"By removing gender from our marriage canon, our church now affirms, as its official position, that same-sex couple are not just married, but are married in the sight of God."
Stonewall Scotland, the Scottish branch of the LGBT charity, wrote on Twitter: "We're delighted that the Scottish Episcopal Church has voted to allow same-sex couples to marry. This will mean a lot to so many couples!"
Join our new commenting forum
Join thought-provoking conversations, follow other Independent readers and see their replies