Scottish man 'tries to open door' at 30,000ft on KLM flight to Amsterdam while looking for toilet
Passenger insists he would never try to open the door at 30,000ft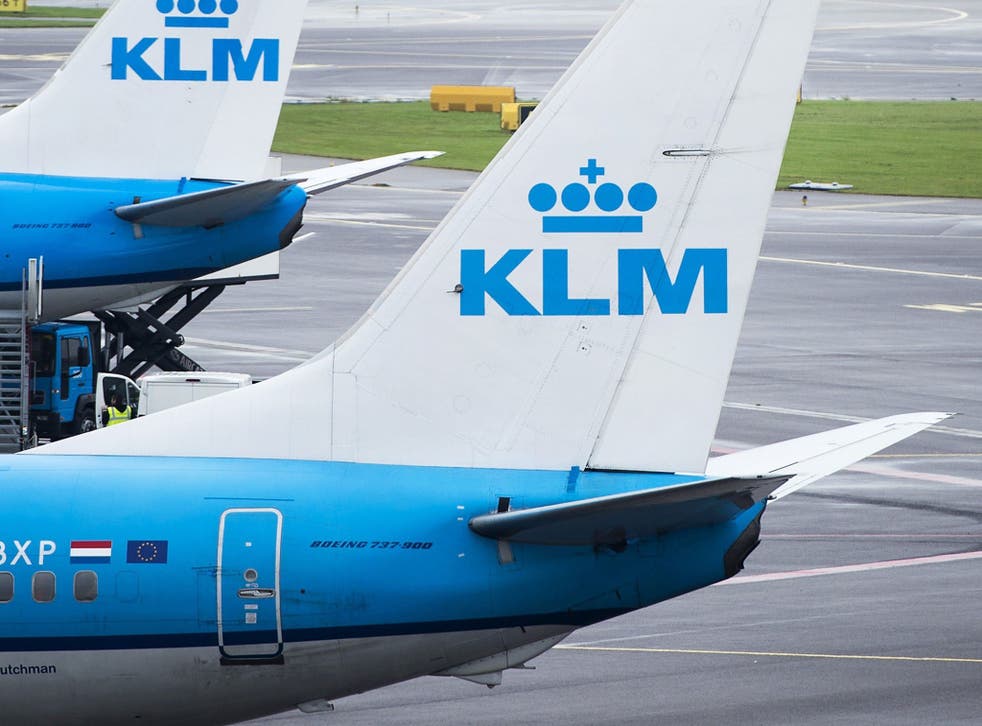 A Scottish man has been arrested on a flight to Amsterdam after "trying to open the door" at 30,000ft – apparently because he mistook it for the toilet.
James Gray was reportedly banned from flying again with the KLM airline for five years, and fined €600 (£434) by Dutch police.
According to Scotland's Sunday Post, Mr Gray claims he only touched the handle of the door before he was confronted by KLM crew, who accused him of trying to open it and said police would be informed.
KLM told the newspaper a passenger had been handed over to the authorities due to "misbehaviour" on-board, but provided no further details.
Mr Gray was reportedly led away from the plane in handcuffs and had to spend the night in a cell, despite "trying to explain it was a simple mistake".
The passenger told the Post he would never dream of opening the door of a plane at altitude, and said he "realise[d] the danger of that sort of thing". He was forced to use a different airline for his return journey to Edinburgh.
Register for free to continue reading
Registration is a free and easy way to support our truly independent journalism
By registering, you will also enjoy limited access to Premium articles, exclusive newsletters, commenting, and virtual events with our leading journalists
Already have an account? sign in
Register for free to continue reading
Registration is a free and easy way to support our truly independent journalism
By registering, you will also enjoy limited access to Premium articles, exclusive newsletters, commenting, and virtual events with our leading journalists
Already have an account? sign in
Join our new commenting forum
Join thought-provoking conversations, follow other Independent readers and see their replies