Scottish MSP's plans to decriminalise sex work wins support across the country
HIV Scotland and NUS Scotland have championed the MSP's consultation, as has Scot-Pep, the sex worker-led charity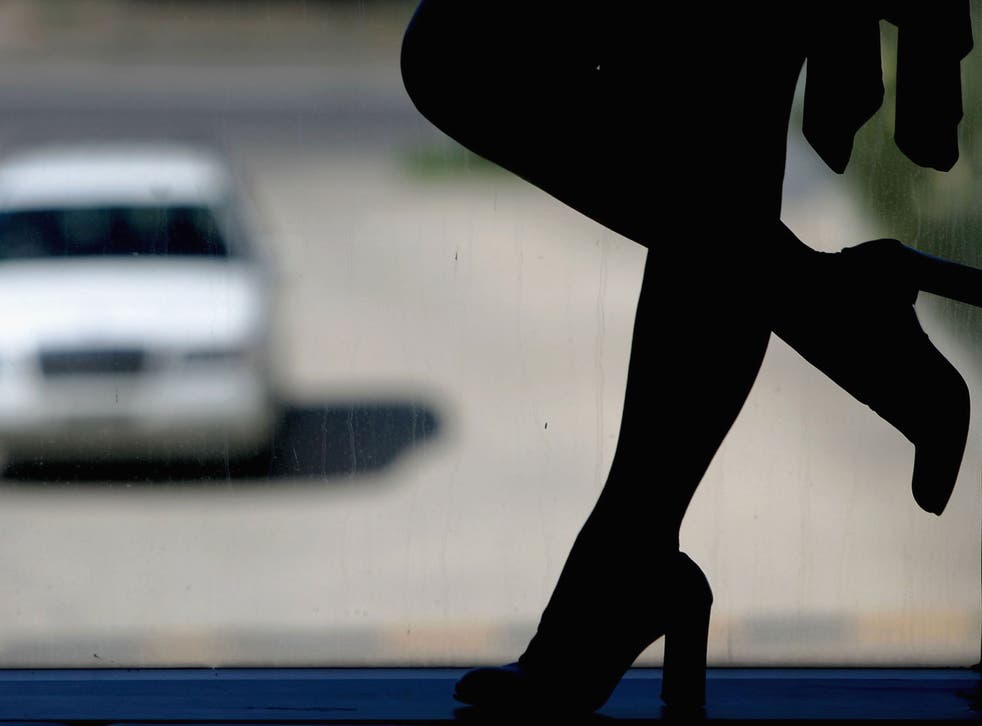 Sex workers and charities across Scotland are rallying behind an MSP's proposal to decriminalise prostitution in the country. Jean Urquhart, the independent Highlands and Islands MSP, this week unveiled radical new plans designed to promote sex workers' safety.
HIV Scotland and NUS Scotland have championed the MSP's consultation, as has Scot-Pep, the sex worker-led charity that advocates for the safety, rights and health of people who sell sex in Scotland.
Nadine Stott, co-chair of Scot-Pep, said the organisation was "incredibly grateful" to the MSP for bringing forward "the first comprehensive set of proposals designed to allow sex workers to work safely in Scotland".
Under current legislation, sex workers can be criminalised for brothel-keeping if they work in pairs for safety. The proposed bill would permit sex workers to work in groups of up to four, making them less vulnerable. Laws against soliciting and kerb-crawling would be scrapped under Ms Urquhart's plans, which would also extend protection against coercion, which currently applies only to female workers. Sex workers would also be permitted to have joint finances with family members or flatmates.
One Dundee-based sex worker who spoke to The Independent described Ms Urquhart's plans – which are in line with the approach recommended by organisations such as the World Health Organisation, Human Rights Watch and, most recently, Amnesty International – as "totally transformative" and "amazing". While many policy-makers fail to engage with those whom legislation around prostitution would actually affect – the sex workers – Ms Urquhart worked closely with them on her consultation.
Listening to sex workers has taught her a lot and forced her to question her own preconceptions about prostitution, she said. Previously the word "prostitute" would have conjured up images of a figure to be pitied, Ms Urquhart said, but the people she has worked with "defied" her expectations.
"A lot of sex workers came to see me and emailed me. I think they were quite pleased to have somebody listening to them," she said.
"I have never met anybody who says there will be a day when no one is selling sexual services for money. You will never stop it. If we're never going to stop it, let's manage it better and look at the health and welfare of people in that profession."
Ms Urquhart acknowledged that she was "at the beginning of what could be a long road", but believes the bill has the potential to be rolled out across the UK, bringing protection and labour rights to thousands of people.
"This is a justice issue and a health issue," said Ms Urquhart, who is determined to press ahead and do "the right thing".
"I'm not denying some sex workers suffer violence and abuse, but as long as the law is the way it is they've got nowhere to go," she pointed out.
"People are uncomfortable with this discussion, I know that, but we're talking about people's health and their rights."
Case studies
Molly*, 24, lives in Dundee. She has been a sex worker for five years (*not her real name)
I have worked in brothels. I felt very conscious that because we don't have labour rights I was vulnerable to exploitation and being made to work very long hours.
If someone tries to rob you, they can say if you call the police, you will be the one arrested. Violent people know the law's on their side. There has been a big shift in social attitudes in Scotland over the past decade. In 2003 the idea of same-sex marriage was politically toxic – Patrick Harvie's Bill didn't receive enough support to go through. Last year Scotland voted into law equal marriage. We're at the beginning of a shift for this issue now.
Thomas*, 28, lives in Glasgow. He has been a sex worker for eight years (*not his real name)
Some people say it is disgusting to have sex with men you don't know. It's very judgemental. For me it is a service – I don't have a problem with offering it.
I've never experienced any violence as a sex worker, but a lot of my friends have.
None of them have reported it to the police. Two friends have been raped. As a sex worker you feel police will say, "Well what did you expect?"
Sex workers are let down by the system – the bill would really help. This is a matter of workers' rights. The law should protect everyone.
Register for free to continue reading
Registration is a free and easy way to support our truly independent journalism
By registering, you will also enjoy limited access to Premium articles, exclusive newsletters, commenting, and virtual events with our leading journalists
Already have an account? sign in
Register for free to continue reading
Registration is a free and easy way to support our truly independent journalism
By registering, you will also enjoy limited access to Premium articles, exclusive newsletters, commenting, and virtual events with our leading journalists
Already have an account? sign in
Join our new commenting forum
Join thought-provoking conversations, follow other Independent readers and see their replies