Scottish rower Niall Iain Macdonald forced to abandon 3,400 mile Atlantic voyage
The charity rower was just 50 miles into a three-month journey from the US east coast to Scotland when he encountered difficulties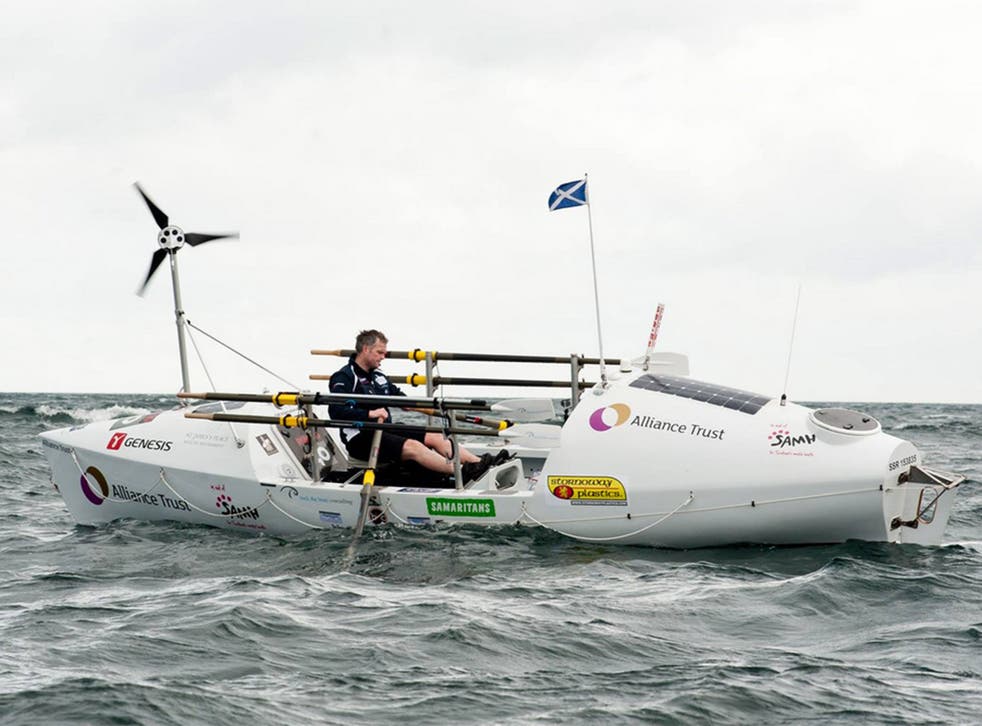 A Scottish rower who planned to row across the Atlantic from New York to Scotland has been forced to abandon his attempt after suffering an injury in stormy conditions.
A US coastguard vessel plucked Niall Iain Macdonald, 49, from the water some 50 miles off the coast and took him back to New York after he got into difficulties.
The Stornoway rower is thought to have injured his back in a fall from the 24ft rowing boat.
He made an urgent call to a control centre at Falmouth in Cornwall via satellite phone four days after he reported testing conditions in his online diary of the voyage.
Mr Macdonald, who is a Gaelic TV and radio presenter, expected the 3,400 mile crossing from the east coast of America to the Isle of Lewis would take him at least three months to complete.
The journey, called NY2SY, was to raise money for the Scottish Association of Mental Health.
In 2008, the broadcaster rowed from Lewis, across the Minch, to Ullapool on the Scottish mainland.
Register for free to continue reading
Registration is a free and easy way to support our truly independent journalism
By registering, you will also enjoy limited access to Premium articles, exclusive newsletters, commenting, and virtual events with our leading journalists
Already have an account? sign in
Join our new commenting forum
Join thought-provoking conversations, follow other Independent readers and see their replies