Seagull photobombs Google Street View
A user said he found it hilarious
Emma Henderson
Thursday 05 November 2015 19:36 Comments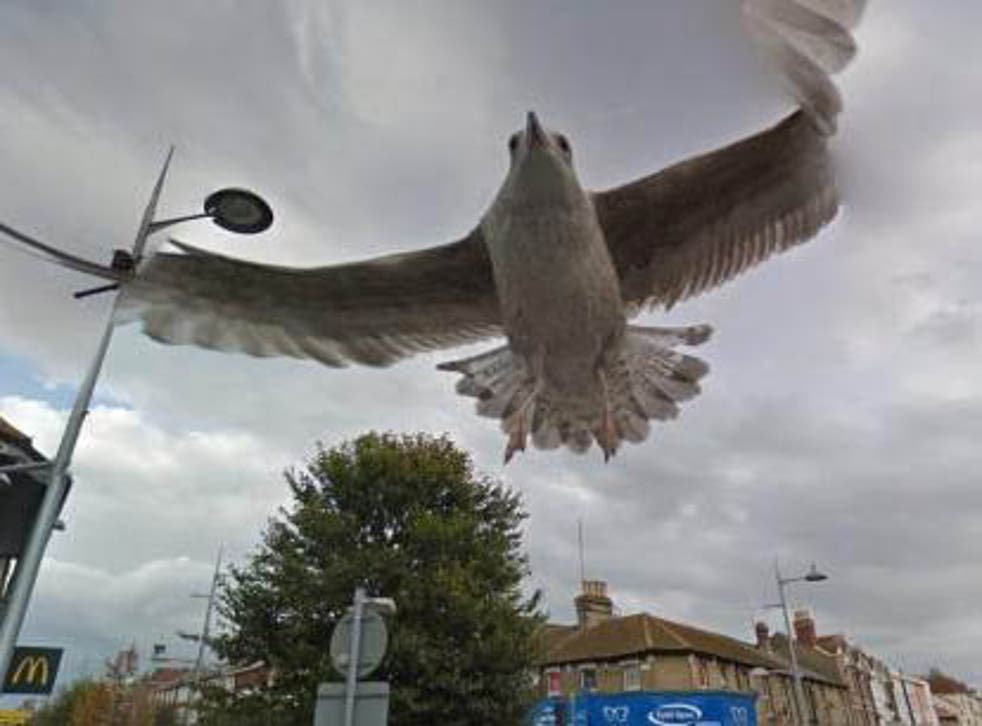 A seagull has been caught photo-bombing a Google Street View camera.
The incident took place as the Google car mapped out streets across the country.
The seagull can be seen suspended in mid-flight, just above the vehicles' camera on Pier Avenue, Clacton-on-Sea, in Essex.
The picture was spotted by Gary Ashby, 32, of Clacton.
He said he found the image "hilarious".
"They have a thing for me as they keep chasing me on my walks along the seafront," he said.
The image is the latest photo-bomb from a seagull, after amateur photographer David Black's image of the Red Arrows air show in Clacton last August was invaded by another bird.
Register for free to continue reading
Registration is a free and easy way to support our truly independent journalism
By registering, you will also enjoy limited access to Premium articles, exclusive newsletters, commenting, and virtual events with our leading journalists
Already have an account? sign in
Join our new commenting forum
Join thought-provoking conversations, follow other Independent readers and see their replies