Searching for 'rape' and 'sexual assault' in Uber's customer service system 'brings up more than 11,000 results'
The company claims its own analysis of the data shows only five rape allegations and 170 'legitimate' claims of sexual assault 
Loulla-Mae Eleftheriou-Smith
Monday 07 March 2016 13:38 Comments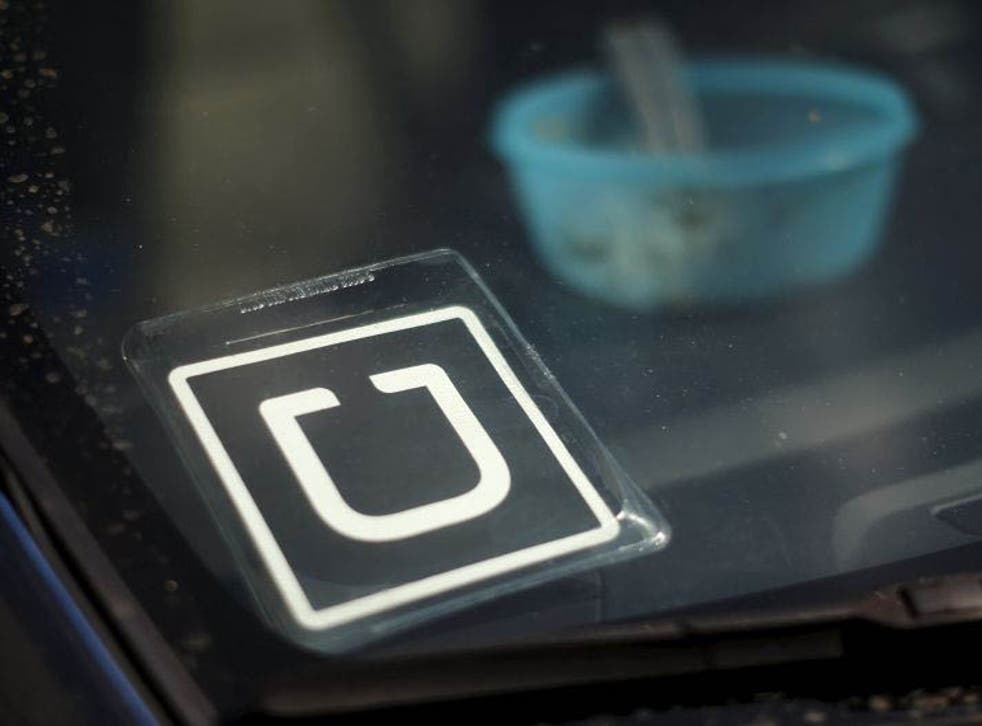 Uber has claimed it has received five complaints containing rape allegations and 170 concerning "legitimate" claims of sexual assault through its customer services platform, and has issued a statement explaining why the results data does not correlate to the number of such claims.
According to an investigation by BuzzFeed News, screenshots of Uber's Zendesk database, the company's customer support platform, show more than 6,000 "tickets" – which appear to be emailed complaints - raised seemingly relating to sexual assault, and nearly as many purportedly relating to the word rape over a three year period.
The screenshots sent to the news site by a former Uber customer service representative showed 5,827 tickets for the search term "rape"; 6,160 tickets for "sexual assault"; 3,524 for "assaulted" and 382 for "sexually assaulted" between December 2012 and August 2015.
One screenshot appears to show eight tickets in which the subject line simply states "rape," while another screenshot showing results for the search term "sexually assaulted" sees nine tickets all with subject lines that appear to make direct claims of sexual assault, such as "Uber driver sexually assaulted me," or "Sexually assaulted by an Uber driver in SF," and "My daughter sexually assaulted by Uber drive".
Uber responded to the news site's report with an open letter claiming that the numbers quoted are "highly misleading" as they fail to take into account complaints raised in which passengers have misspelled the word "rate" as "rape," or when someone has used the word rape in a different context, such as "you raped my wallet".
An Uber spokesperson told The Independent that when a rape or sexual assault incident concerning the company, such as the kidnap and rape of a female passenger in India, is reported in the news, the company receives a number of complaints in relation to the news reports which will appear in the search results.
In pictures: European taxi drivers in protest against Uber app

Show all 8
The open letter stated that Uber's own analysis of the thousands of results shown in the screenshots "shows five tickets that allege an actual rape occurred" during the three year time period, and "170 tickets with a legitimate claim of sexual assault".
The letter claimed the results also showed email addresses or passenger and driver names containing the letters R, A, P, E, consecutively, as with 'Don Draper,' for example. "After analysing the data, we found more than 11,000 rider names and 17,500 rider emails with the letters "rape," the letter stated. Finally, the search results will also have turned up tickets from passengers who "got into cars not on the Uber platform, or who were discussing unsubstantiated media reports of sexual assaults".
"Bear in mind that when serious incidents occur, people often report them directly to law enforcement. Therefore, those incidents may not be reflected in the numbers above," the letter added.
Uber stated in its letter that "when serious incidents are reported to us, we always reach out to the person who filed the report and, where appropriate, engage with law enforcement".
"We also temporarily suspend the driver or rider (if it is a question of violence by a passenger) during the investigation," the letter added.
Register for free to continue reading
Registration is a free and easy way to support our truly independent journalism
By registering, you will also enjoy limited access to Premium articles, exclusive newsletters, commenting, and virtual events with our leading journalists
Already have an account? sign in
Join our new commenting forum
Join thought-provoking conversations, follow other Independent readers and see their replies