Second person dies within a month at Morton Hall immigration removal centre
Refugee support group claims deceased man took his own life after being refused bail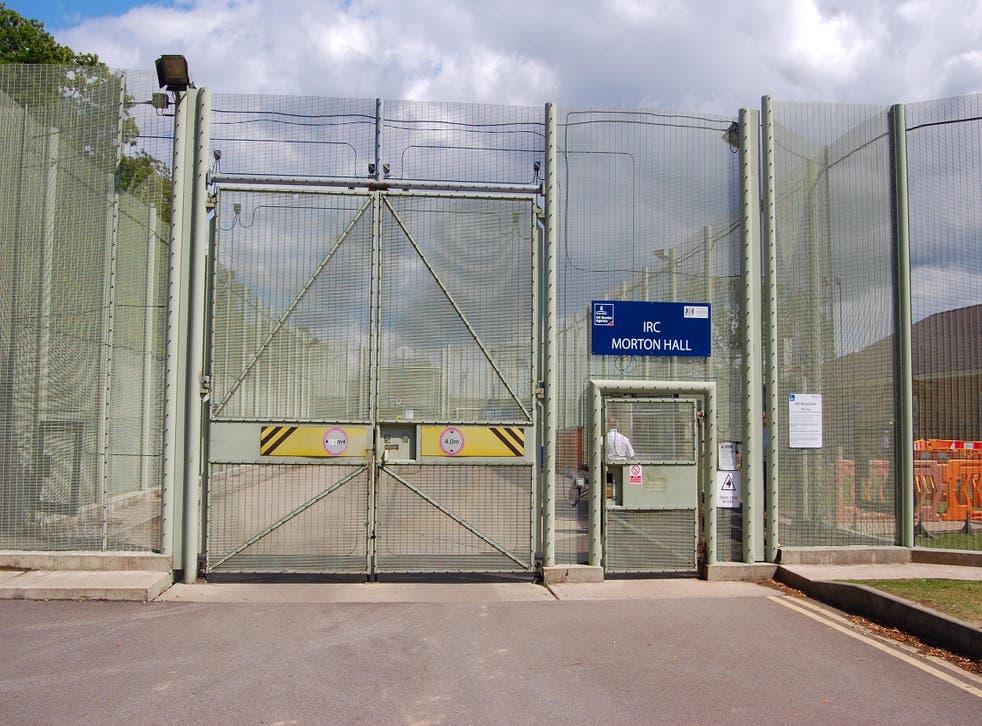 A man has been found dead in a suspected suicide at British detention centre - the second death at the facility in little more than a month.
The Home Office confirmed to The Independent that the 27-year-old Polish detainee died at Morton Hall detention centre on Wednesday.
The announcement comes just over a month after a 49-year old inmate was found dead at the same centre on 6 December, and has prompted calls for better levels of health care and mental health support.
The Home Office has not yet confirmed the cause of death, but detainee support group The Unity Centre said fellow detainees at Morton Hall believe he killed himself, and was found hanged in his room.
The group claims the man was refused bail on 23 December, because his heavily pregnant partner was unable to travel to a bail hearing, and therefore could not act as his 'surety' - a person who the courts believe will help a detainee adhere to the terms of their bail conditions.
A statement from the Unity Centre said: "[The deceased's] baby was born on the day of the suicide. It is believed he was aware of the birth before he took his life, and that he had expressed enormous grief at not being allowed to see the birth of his child.
"Detainees in Heathrow Removal Centre, Colnbrook, Morton Hall and Yarl's Wood [Immigration Removal Centres] overwhelmingly report on the poor levels of health care and mental health support."
The latest announcement brings the total death toll in immigration removal centres to 29 since 2000. In the same week as the death of the 49-year-old detainee at Morton Hall, Tarek Chowdury, 64, was murdered at Colnbrook Immigration Removal Centre, near Heathrow.
A Home Office spokesperson said: "We can confirm that a 27-year-old Polish man who was detained at Morton Hall immigration removal centre was found dead on Wednesday 11 January. Our thoughts are with the individual's family at this very sad time.
"As is the case with any death in detention, the police have been informed and a full independent investigation will be conducted by the Prisons and Probation Ombudsman."
Register for free to continue reading
Registration is a free and easy way to support our truly independent journalism
By registering, you will also enjoy limited access to Premium articles, exclusive newsletters, commenting, and virtual events with our leading journalists
Already have an account? sign in