Extraordinary Second World War photos taken in colour film released by Imperial War Museum
The pictures feature a wide range of subjects including well know figures like Winston Churchill and General Dwight D Eisenhower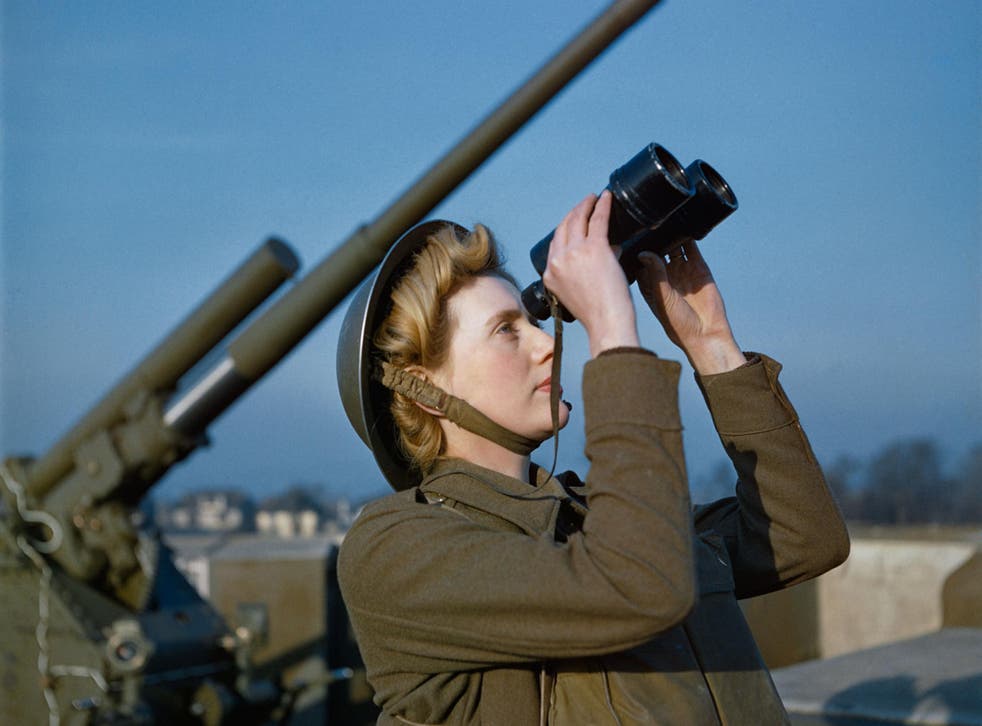 A rare series of colour photographs taken during the Second World War have been made public for the first time.
Shot on expensive colour film by photographers at the Ministry of Information during the war, the pictures feature a wide range of subjects including well know figures like Winston Churchill and General Dwight D Eisenhower.
Other feature bombed out buildings, evacuee children and members of the Women's Auxiliary Air Force preparing parachutes for use during the invasion of Europe, while some feature troops in training.
Some feature forces stationed in Italy and Tunisia, and sightseeing in Greece.
Most visual records of the war are black and white.
The film was difficult to transport and develop, which meant it didn't make it to the theatres of war in the Far East and the photographs are restricted to Europe and North Africa.
The pictures were primarily taken to serve as a record of the war – rather than for propaganda purposes – though some were disseminated to the press.
Around 3,000 colour photographs were taken between 1942 and 1945. In 1949 the surviving pictures were donated to the Imperial War Museum, where they have been archived.
They have now been compiled in a new book, The Second World War in Colour.
The photographs vary from scenes of soldiers in the field to liberated civilians celebrating their new found freedom.
Among the military men, there are images some of the most senior Allied figures of the war.
"The images in this book show the vivid hues of the flames and fabrics, the intense blue skies, the sun-tanned faces and the myriad of colours of military camouflage," said Ian Carter, author and Senior Curator at the museum.
"Black and white photography puts a barrier between the subject and the viewer, colour photography restores that missing clarity and impact.
Robert Capa's images of the Second World War

Show all 4
"As the most destructive war in history gradually fades from living memory, it becomes more important to take away the remoteness and bring the Second World War to life."
Join our new commenting forum
Join thought-provoking conversations, follow other Independent readers and see their replies