Woman escapes difficult situation with man in pub thanks to new 'Ask for Angela' safety trick
Woman uses new service after becoming separated from her friends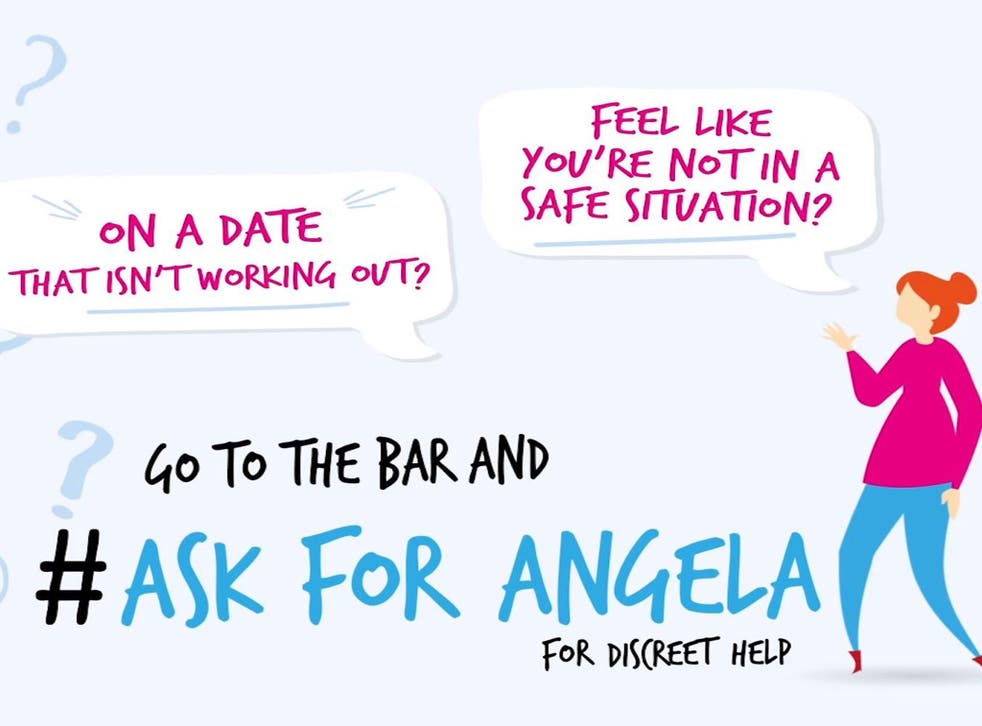 A woman has successfully used the 'Ask for Angela' safety scheme to remove herself from a difficult situation during a night out.
A number of pubs across the country offer the scheme, which aims to reduce sexual violence and vulnerability by providing men and women with a subtle phrase they can use to get out of uncomfortable or potentially dangerous circumstances.
One pub in Gloucester successfully helped a female patron to do just that.
Speaking to Gloucestershire Live, owner of Butlers Venue Bar Justin Hudson recalled an incident from Saturday night in which a woman asked for Angela.
"I noticed a lad and [the woman] walking quite happily up towards Butlers with no real annotation whatsoever.
"The lad struck up polite conversation with me and one of the door team. A well-mannered polite lad who had, by all accounts, had a great night out.
"Whilst the lad was chatting away, [she] had gone on into Butlers and I was called in".
The woman explained to Mr Hudson that she had been out with friends in Cheltenham when, at some point in the night, she had lost her friends.
She and the man she was with were part of an earlier, larger group, and had they decided to share a taxi home.
But the man seemed "enamoured" of her and had offered to let her stay in his hotel room, it was reported. The woman became uncomfortable and said they should return to a bar – where she asked for Angela.
UK news in pictures

Show all 50
She was taken to the back of the venue, where a taxi was called for her, and a member of staff waited with her until she got into the taxi and left.
The Ask for Angela initiative was originally launched by Lincolnshire County Council and in December 2016 the scheme went nationwide.
Register for free to continue reading
Registration is a free and easy way to support our truly independent journalism
By registering, you will also enjoy limited access to Premium articles, exclusive newsletters, commenting, and virtual events with our leading journalists
Already have an account? sign in
Register for free to continue reading
Registration is a free and easy way to support our truly independent journalism
By registering, you will also enjoy limited access to Premium articles, exclusive newsletters, commenting, and virtual events with our leading journalists
Already have an account? sign in
Join our new commenting forum
Join thought-provoking conversations, follow other Independent readers and see their replies