Secret Edward VIII and Wallis Simpson wedding photos released to public
Photo collection reveals rows of empty chairs at back of ceremony attended by 20 guests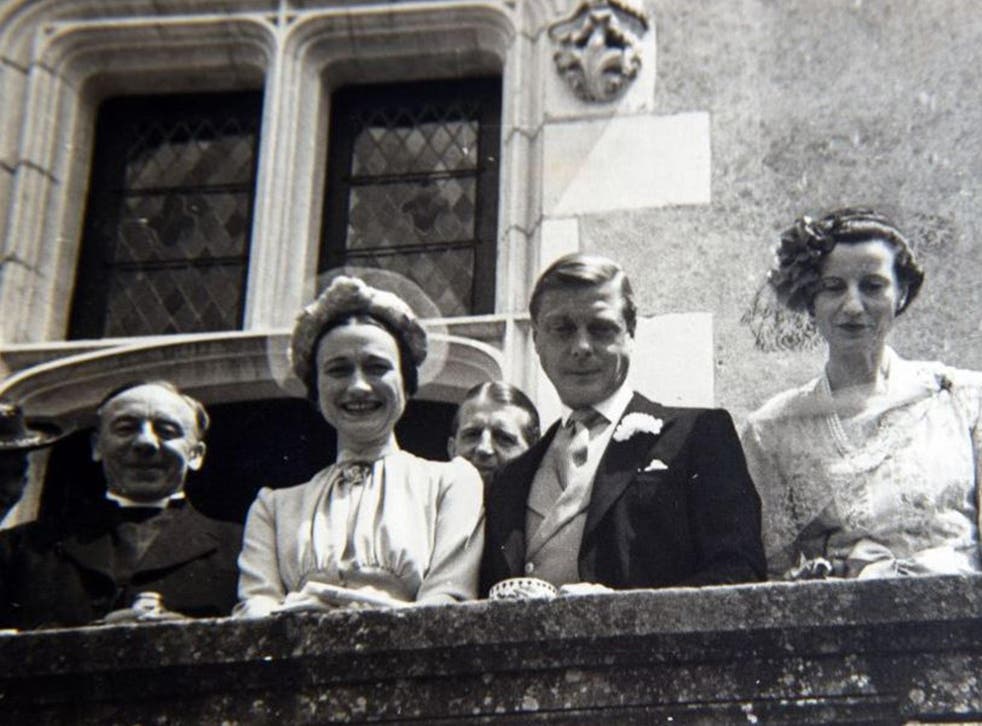 Intimate photographs of the royal wedding between Edward VIII and his American wife Wallis Simpson have been released to the public for the first time, giving rare insight into the marriage that caused a national controversy 80 years ago.
The couple got married at a castle outside the city of Tours, Château de Candé, in June 1937, with fewer than 20 guests in attendance.
Lady Metcalfe, wife of the best man Major Edward Metcalfe, brought her camera to the wedding and distributed photographs to the guests, as no official pictures were taken at the ceremony.
The photo collection reveals there were rows of empty chairs at the back of the library in which the couple were married - reflecting the scarcity of guests - while other pictures show Edward and his new wife smiling on the balcony outside.
Shortly after his coronation, the king created a constitutional crisis by proposing to Ms Simpson, an American divorcée. As Edward was head of the Church of England, their marriage was forbidden, leading to the king's controversial abdication in December 1936.
Edward was the first king since 1399 to relinquish the throne, and his decision recognised by the British government as the appropriate decision to make in the circumstances.
The couple remained together until Edward's death in 1972, at the age of 77. It later emerged the Nazi dictator Adolf Hitler, who the couple met in 1937, had plotted to reinstall Edward as a puppet monarch in the event of an invasion of Britain.
The collection of 17 photographs is due to go on sale at Bellmans Auctioneers in West Sussex on November 30. It will be priced at £6,000.
Register for free to continue reading
Registration is a free and easy way to support our truly independent journalism
By registering, you will also enjoy limited access to Premium articles, exclusive newsletters, commenting, and virtual events with our leading journalists
Already have an account? sign in
Register for free to continue reading
Registration is a free and easy way to support our truly independent journalism
By registering, you will also enjoy limited access to Premium articles, exclusive newsletters, commenting, and virtual events with our leading journalists
Already have an account? sign in
Join our new commenting forum
Join thought-provoking conversations, follow other Independent readers and see their replies