Sellafield: Nuclear accident fears exposed by whistleblower in Panorama investigation
Liquid containing plutonium and uranium has been stored in thousands of plastic bottles for years, investigation finds
Samuel Osborne
Monday 05 September 2016 18:13 Comments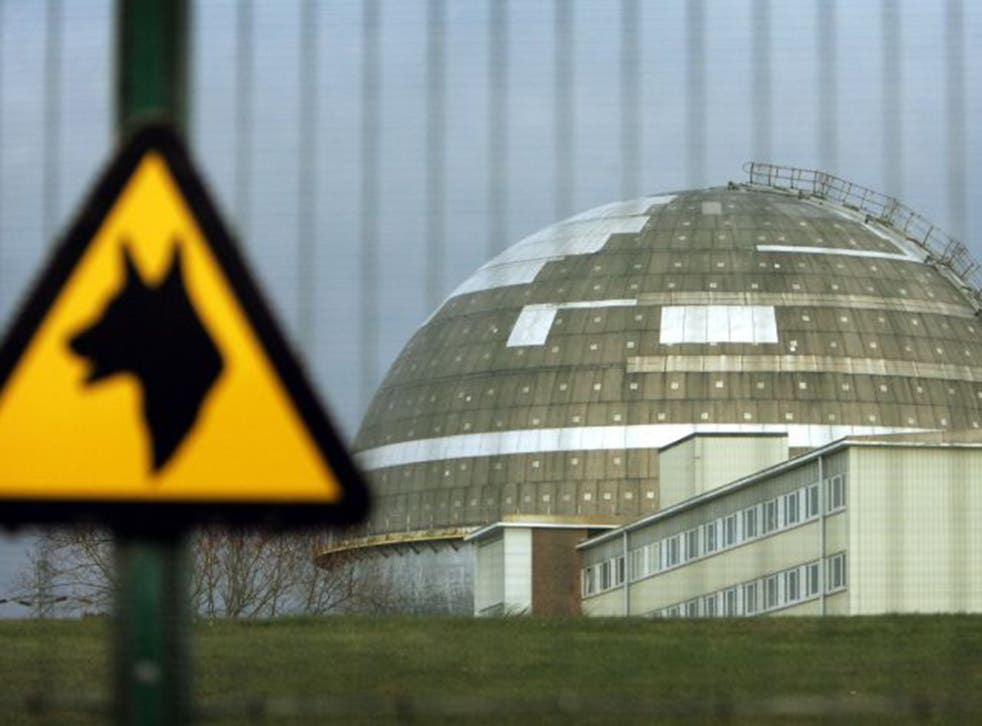 A series of safety concerns have been uncovered at UK's most hazardous nuclear disposal site, leading to fears of a nuclear accident.
Radioactive plutonium and uranium have been stored in degrading plastic bottles at the Sellafield site in Cumbria, a Panorama investigation found.
Parts of the site also regularly have too few staff to operate safely. However, Sellafield insists the Cumbria site is safe and has been improved with significant investment in recent years.
A former senior manager worried by conditions at the site told Panorama his biggest fear was a fire in one of the nuclear waste silos or in one of the processing plants.
"If there is a fire there it could generate a plume of radiological waste that will go across Western Europe," he told the programme.
He also said areas of Sellafield, which reprocesses and stores nearly all the the UK's nuclear waste, often didn't have enough staff on duty to meet minimum safety levels.
Minimum staff levels are set for both teams of workers and whole factories and vary across the site. In a processing plant of 60 people, the minimum safe manning level may be just six workers.
Sellafield's own documents say "any deviation from the safe minimum manning levels is not acceptable".
However, there were 97 incidents between July 2012 and July 2013 where parts of the site had too few workers on shift, according to figures obtained by Panorama.
The new nuclear power stations in UK

Show all 4
Meg Hillier MP, who chairs the Public Accounts Committee, told the BBC: "It is incredible. It defies belief actually that, that anything could be working at below safe staffing levels. There is no excuse."
Panorama also raised concerns about the way radioactive materials were stored at Sellafield.
Liquid containing plutonium and uranium has been stored in thousands of plastic bottles for years, the programme found. The bottles were only intended as temporary storage and some are degrading.
Sellafield has been working to remove them, but there are still more than two thousand bottles containing plutonium and uranium on the site, the BBC reports.
A spokesperson for the Sellafield Ltd and the Nuclear Decommissioning Authority said:"We haven't had the advantage of seeing the programme yet. It would therefore be inappropriate to speculate or comment on specifics in advance of its broadcast this evening.
"Safety is our number one priority and Sellafield is safe. We rightly operate in one of the most regulated industries in the world and current safety performance is excellent and improving. Our staff work around the clock every day to ensure that the site is safe today, tomorrow and in the future."
Register for free to continue reading
Registration is a free and easy way to support our truly independent journalism
By registering, you will also enjoy limited access to Premium articles, exclusive newsletters, commenting, and virtual events with our leading journalists
Already have an account? sign in
Join our new commenting forum
Join thought-provoking conversations, follow other Independent readers and see their replies