Sentencing White Paper: Government unveils plans to keep offenders in prisons for longer after warning jails are running out of space
Campaigners say 'pushing more men into prisons for longer' could increase reoffending rather than protect public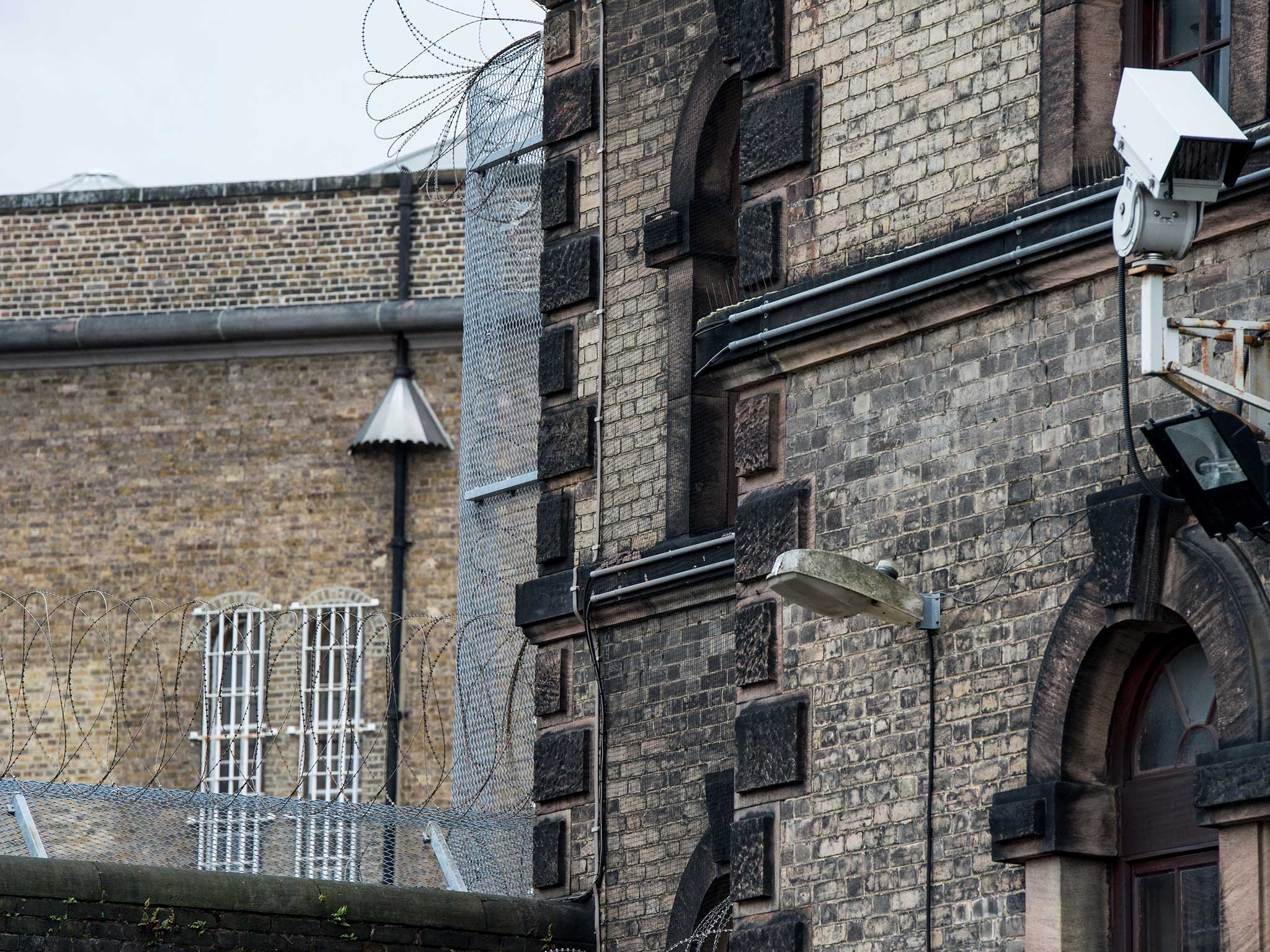 The government has announced a raft of new laws aimed at keeping offenders in prison for longer, days after MPs warned that jails were running out of space.
The new sentencing white paper proposes changes that would force sexual and violent criminals to spend longer in prison, allow whole life orders for under-21s and child killers and stop the automatic release of inmates who may be dangerous.
Robert Buckland, the justice secretary, said: "Our measures will ensure the most serious violent and sexual offenders get the prison time they deserve, while new community interventions and changes to rules around criminal records will help boost rehabilitation and cut reoffending — which means creating fewer victims."
They were announced days after the Public Accounts Committee warned that prisons in England and Wales could run out of space by 2023 after "staggering" government failures.
MPs found that demand for prison places had increased with the creation of numerous laws increasing sentences, while the construction of new jails had been delayed.
Frances Crook, chief executive of the Howard League for Penal Reform, said the proposals had not undergone "proper testing of the evidence" on what works to reduce reoffending.
"This is tinkering around to throw red meat to the tabloids, without any evidence that it stands a chance of working," she added.
"None of the proposals are likely to protect victims. Indeed, by pushing more men into prisons for longer, it is likely that more victims will be created."
It comes after prosecutions hit a record low in England and Wales, and a backlog of outstanding court cases passed 500,000 after coronavirus worsened delays.
Peter Dawson, director of the Prison Reform Trust, accused ministers of "reheating the failed policies of so many previous governments".
He added: "Sentencing has been getting tougher for three decades, with no impact on either crime or public confidence. All it guarantees is an overcrowded prison system that makes it harder for the people it holds to build a crime-free future.
"Talking tough is a good way to distract attention from a criminal justice system in collapse, failing both victims and offenders.
"People wait months, even years, for cases to be heard, then at the end of a jail term prisoners leave prison with nowhere to live. There's nothing smart about rehashing punitive rhetoric and hoping for a different outcome."
David Lammy, Labour's shadow justice secretary, said the party would scrutinise the proposals closely.
"It is totally hypocritical for Boris Johnson to play tough on law and order in the same week that he ordered his MPs to vote to break the law," he said.
"The Conservatives' rhetoric on crime never lives up to the reality."
Mr Buckland called the proposals a "fundamental shift" in sentencing towards a system that is "fairer, smarter and ultimately better protects the public".
As well as moves to increase jail time, the white paper contains initiatives to divert low-level offenders with mental health and addiction problems away from prison and into treatment programmes.
The government wants to increase judges' confidence in community sentences, which are an alternative to custody, after years of poor performance by outsourced companies.
"Problem-solving court models" will be piloted in up to five courts and target repeat offenders.
John Bache, chair of the Magistrates' Association, said the proposals were "very welcome".
He added: "A third of people on a community sentence report having mental health issues or a drug addiction. Yet less than 1 per cent of community sentences include mental health treatment and only 6 per cent include drug treatment, as these services are simply not available in many areas."
Nathan Dick, head of policy at rehabilitation charity the Revolving Doors Agency, said half the people jailed each year serve sentences of under six months for crimes "driven by underlying and un-met needs".
"People in the revolving door of crime and crisis need a system that grapples with the causes of crime, not just monitoring their daily movements and assessing risks," he added, calling for the government to "balance punishment with adequate and well-resourced rehabilitation".
The white paper, which is the first step towards new sentencing laws to be brought forward next year, would increase powers to put offenders under curfew and expand GPS tagging to released burglars, robbers and thieves.
The government is also calling for evidence on how the justice system deals with offenders with conditions including autism and dyslexia.
It plans to change the way criminal records are disclosed to mean that people do not have to declare past offences to employers for as long.
Prison sentences of under a year will not have to be declared after another 12 months without reoffending, while one- to four-year terms will no longer be disclosed after four crime-free years.
Longer sentences — which are currently shared for life regardless of the circumstances — will not automatically be disclosed to employers once a seven-year period of rehabilitation has been served.
The changes, which come after a major legal challenge and years of campaigning by affected people, will not apply to those that have committed serious sexual, violent or terror offences.
Join our commenting forum
Join thought-provoking conversations, follow other Independent readers and see their replies