Serious and organised crime kills more people than terrorism in the UK, warns NCA
Activity costs UK economy £37bn a year, National Crime Agency reveals as government launches crackdown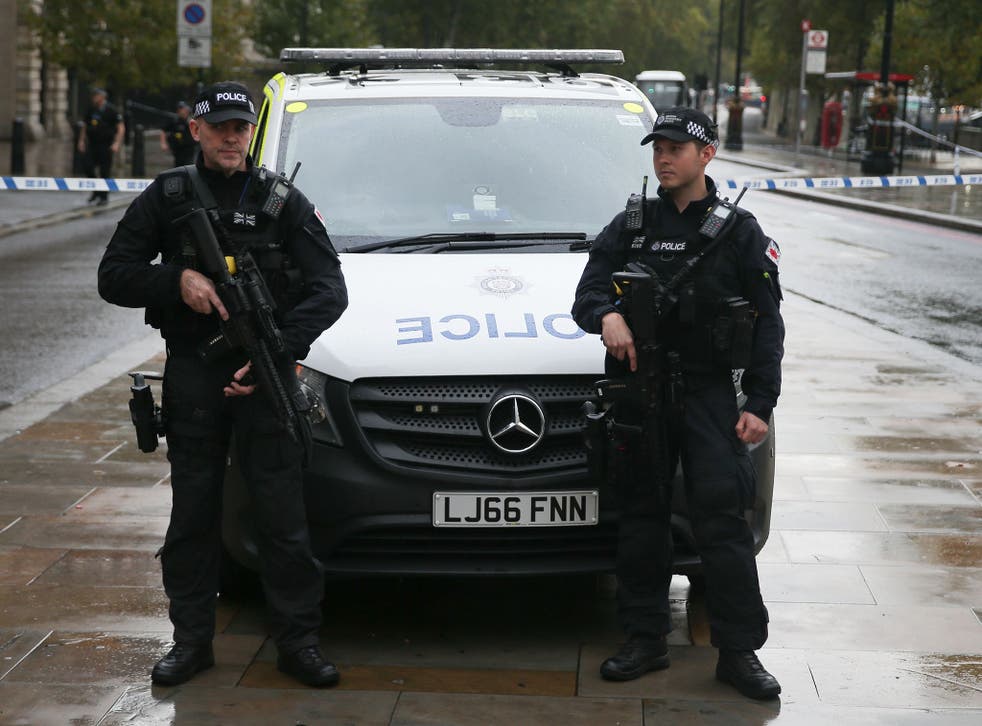 Serious and organised crime causes more deaths in the UK than terrorism and any other threat combined, officials have said.
As the government launched a new strategy to tackle activity that costs the UK economy £37bn a year, the head of the National Crime Agency (NCA) revealed the impact on British citizens.
"The threat from serious and organised crime has changed rapidly, increasing in both volume and complexity," Lynne Owens told senior police chiefs and commissioners at a conference in central London.
"We know that it now affects more UK citizens, more often, than any other national security threat.
"We know that it leads to more deaths in the UK each year than all other national security threats combined.
"It kills more of our citizens than terrorism, war and natural disasters combined."
There are around 4,600 serious and organised crime groups in the UK, according to the latest assessment from the NCA.
Life as a teenage drug dealer
They use violence and intimidation in communities to operate and prey on the most vulnerable in society, including victims of modern slavery and human trafficking, the Home Office said.
And their profits have risen sharply since the last official estimate of £24bn published five years ago.
Ms Owens said: "It means children being abused, the vulnerable being trafficked, it means cyber crime.
"It means criminal markets that trade drugs, trade firearms, trade in people and make profit as a result."
One form of organised crime is "county lines" drug trafficking, where gangs sell their product from large urban areas to smaller towns and rural districts via branded phone numbers.
Children are frequently used to transport the drugs and vulnerable people's homes can used as makeshift headquarters for gangs, whose violent turf wars have been named among the drivers of rising stabbings and shootings.
The government published a new serious and organised crime strategy that it said would target the most determined and dangerous offenders on Thursday.
Launching the blueprint in London, the security minister was to say that many serious and organised criminals "think they are above the law".
"They think they can defy the British state," Ben Wallace said. "And they think they are free to act with impunity against our businesses and our way of life. They are wrong."
UK news in pictures

Show all 50
He will also point out that money laundering is a fundamental part of criminals' business models.
"Sharp suits swan around the nation's capital, while all along they head up networks that covertly trade millions of pounds in financial transactions online," Mr Wallace will say.
He will announce a £48m investment to enhance the law enforcement response.
The cash injection will be used to boost funding for the National Economic Crime Centre, invest in specially trained police fraud investigators, recruit more NCA officers who will focus on serious and organised crime, and provide extra investment for data and intelligence assessment capabilities.
Mr Wallace has also fired a warning at bodies like public schools, football clubs and luxury car garages which may facilitate billions in money-laundering but fail to report suspicious activity.
He told the Guardian: "The ones who pretend their hands aren't really dirty and profit from moving dirty money and knowingly conspire ... they're cowards to pretend they're nothing really to do with it."
Earlier this week, he told MPs the sports industry "is as susceptible as anything else" to being used to hide the source of dirty money.
"I know of (a) professional football club or clubs under investigation. I couldn't reveal how many and what they are, for that is an operational matter," he said.
Additional reporting by PA