Major investigation as water companies admit 'unpermitted sewage' may have been dumped in rivers
Firms gound guilty could be fined up to 10 per cent of annual turnover or prosecuted
Matt Mathers
Thursday 18 November 2021 17:35 Comments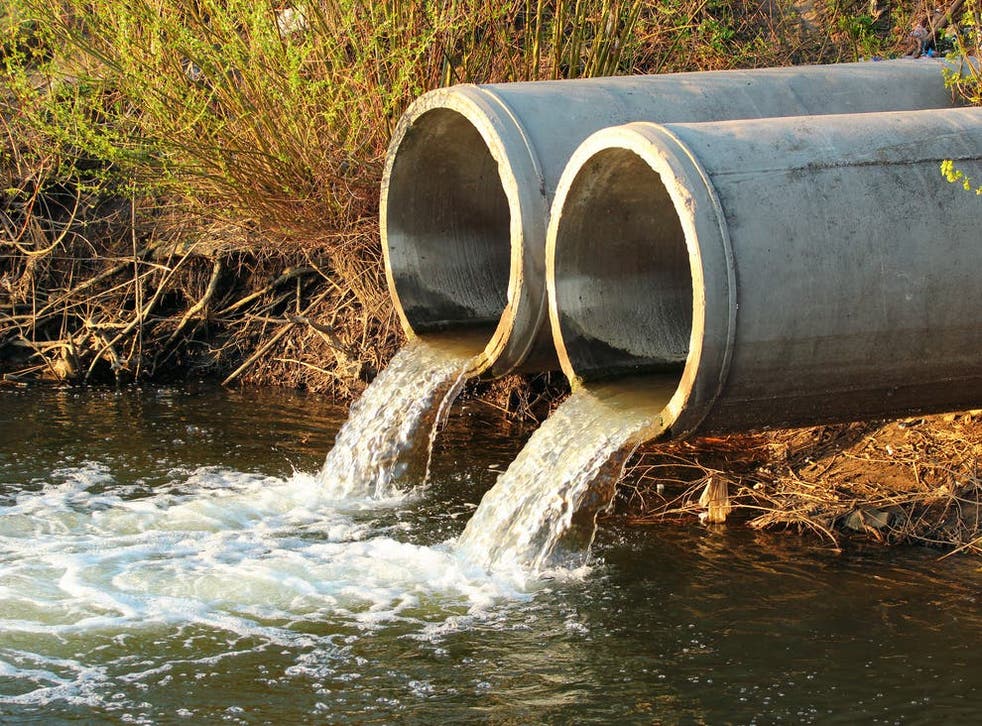 A major investigation has been launched by regulators after water companies admitted they could be pumping "unpermitted sewage" into England's rivers and watercourses.
The government-run Environment Agency (EA) and water regulator Ofwat announced the investigation on Wednesday following reports of the "widespread unpermitted" release of sewage by water and wastewater companies.
Ofwat said that new information and analysis by the EA suggested that firms may have been behaving illegally.
The EA is investigating potential breaches of environmental law, while Ofwat is looking into companies' compliance with their statutory duties.
The investigation will cover more than 2,000 waterworks across England and Wales. Any company found breaching their legal limits could face fines or prosecution.
Fines can be up to 10 per cent of annual turnover for civil cases, but are unlimited in criminal proceedings.
Ofwat's interim chief executive has written to companies to try to establish the extent of any non-compliance and to find out why it has happened.
The regulator has also asked boards of water companies to explain how environmental performance and compliance with obligations have been taken into account when deciding on paying out dividends and executive bonuses.
Ofwat's interim chief executive, David Black, said: "Back in the summer, I wrote to companies setting out the need to improve performance on the use of storm overflows. I haven't seen enough to suggest that message was heard or heeded, and this new information suggests there may have been very serious failings by water companies in treating wastewater.
"We will find out what company boards knew and when, and if there has been management failure or misreporting of data to us and to the public. If we find there has been, we will use all of our powers to hold companies to account."
Following check-ups by the EA, several water companies have now revealed that many of their sewage treatment works may not be compliant.
The launch of the investigation comes just months after Southern Water was handed a record £90m fine after pleading guilty to thousands of illegal discharges of sewage, which polluted rivers and coastal waters in Kent, Hampshire and Sussex.
The fine was given following 51 guilty pleas to widespread and long-term breaches of environmental law by the company between 2010 and 2015.
The offences were found to have been caused by deliberate failings, causing major harm to protected areas, conservation sites and oyster beds.
The case, which was the largest criminal investigation in the EA's 25-year history, saw pollution offences from 16 wastewater treatment works and one storm overflow brought together in one prosecution at Canterbury Crown Court.
Between January 2010 and December 2015, the water company pumped human waste from 16 wastewater treatment works and one sewer overflow across the south coast into the sea.
Seven of the 16 sites investigated by the EA are in the Swale estuary in north Kent, and raw sewage was found as far away as the picturesque coastal areas of Whitstable and Herne Bay.
Speaking after the fresh investigation was launched, Emma Howard Boyd, chair of the EA, said: "This is a major issue of public trust.
"Water company boards must certify every year that they have adequate resources to fulfil their regulated activities.
"Only now, just before new monitors are installed, have companies reported concerns over potential problems.
"The Environment Agency has begun an immediate investigation of more than 2,000 sewage treatment works and will prosecute where necessary."
Register for free to continue reading
Registration is a free and easy way to support our truly independent journalism
By registering, you will also enjoy limited access to Premium articles, exclusive newsletters, commenting, and virtual events with our leading journalists
Already have an account? sign in
Join our new commenting forum
Join thought-provoking conversations, follow other Independent readers and see their replies