Sex in prison: report calls for 'urgent' survey of inmates' sex lives
Prisoners said rape and sex 'out of necessity' was common among inmates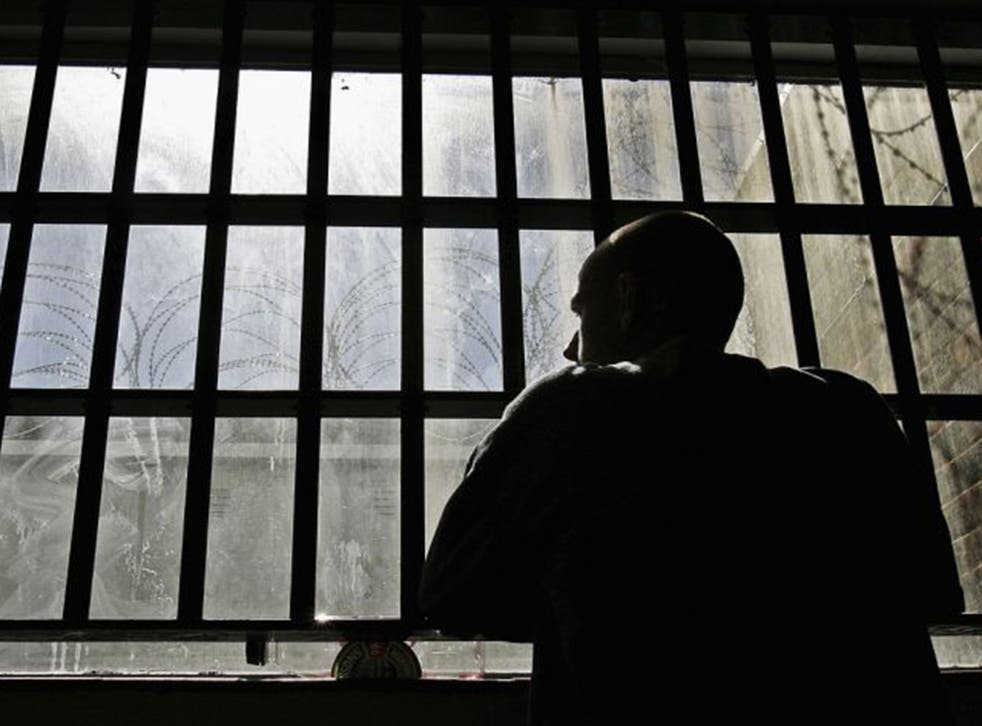 A better understanding of prisoners' sex lives is "urgently required" in order to improve health and wellbeing in Britain's penal system, according to an influential report by campaigners.
Research by the Howard League for Penal Reform found wide-ranging standards and rules over contraception, prompting calls for better oversight of health issues in prisons.
Prisoners said rape and sex "out of necessity" was common among inmates, while the large number of sexual partners prisoners had raised serious concerns regarding sexually transmitted diseases.
One former inmate revealed that masturbation and porn was so accepted and even encouraged by prison guards that when he asked for a copy of the Bible, he was instead given a stash of porn magazines to "to help him get to sleep".
Dr Alisa Stevens, a lecturer in Criminology at the University of Southampton who conducted interviews for the Sex in Prison report, said a national survey of serving and former prisoners was needed to better understand the scale of consensual and coercive sex in prison.
She interviewed 26 former prisoners last summer – 24 men and two women. They had been jailed for a wide range of offences. Eighteen interviewees self-identified as heterosexual, four as gay, and four as bisexual.
She said: "This research, drawing on the experiences and knowledge of former prisoners, has illustrated the urgent need for coherent and consistently applied policies which recognise and respond to the reality of consensual and coercive sex in prison."
Heterosexual men described how they had sex with gay or bisexual prisoners "out of necessity" while in prison.
Gay and bisexual men interviewed said they could be "fairly" or "totally" open about their sexuality inside, but said it was wise to be discreet about their sexual activities and relationships.
Most sexual activity took place in one of the inmates' cells or in the showers and the number of sexual partners prisoners had varied from one to 35, according to the findings.
The availability of contraception varied widely, with one inmate describing how he was entitled to six condoms and a tube of lubricant, but "you had to return the used [condoms] in a bag to healthcare before you could get any more".
One heterosexual former inmate explained how he had sex with gay or bisexual prisoners to satisfy his sexual needs and had continued seeing girls when he was freed.
He said: "I'm completely straight; what happened then was just about having my sexual needs met, in a particular time and place, where I couldn't get [heterosexual] sex."
Neither of the two women interviewed for the research had personal experience of sex in prison but both said "close friendships" often turned into sexual relationships.
"I couldn't believe how much kissing and cuddling was going on," said one woman. "It was a big, big shock, a big culture shock. Someone like me, never been in prison before; I didn't know where to look half the time."
There was a surprisingly high degree of tolerance of other prisoners participating in consensual sex, the report found. One of those interviewed said the general view among those serving long-terms was "whatever people get up to, behind their door, is up to them."
However the report also found that where prisoners became indebted to others – typically as a result of gambling losses or drug addiction – would be forced to offer "sexual favours" in lieu of payment.
Vulnerable individuals who were socially isolated and lacked external financial support were targeted or "groomed" for sex, the report found.
Three male interviewees told of how they had been raped in prison and three others had been threatened with rape by fellow inmates.
"Quite simply, what happened ruined my life," said one. "I've wanted to talk about it for a long time, but the means were not there. Because nobody wants to know, nobody wants to hear about this horrendous, horrendous abuse."
One interviewee had been raped five times in a cell and required medical treatment.
But he refrained from making a formal complaint in fear of gaining a reputation as a "grass" and as a prisoner serving a long-term sentence, fellow inmates would "mark his cards" for the remainder of his time inside and would increase his chances of being raped again.
The research found there was a tacit acceptance by prison staff of both pornography and masturbation.
An interviewee recalled how, feeling "overwhelmed and nervous" on his first night in prison, he asked the night staff for a Bible.
After some time, an officer returned and apologetically explained that he could not find a Bible but he could lend instead a selection of pornographic magazines "to help you get to sleep".
Another interviewee reported that a senior officer had moved a young prisoner, who had confided he was "confused" about his sexuality, into the cell of an openly gay, older prisoner, in order to help him "sort himself out".
Frances Crook, Chief Executive of the Howard League for Penal Reform, said the findings of widespread sexual activity in prisons must be seen as an "urgent health issue". "It's clear important lessons must be learned, and fast," she added.
The Commission sought permission to interview current prisoners about their experiences of sex in prison, but its move was blocked by the Ministry of Justice.
Register for free to continue reading
Registration is a free and easy way to support our truly independent journalism
By registering, you will also enjoy limited access to Premium articles, exclusive newsletters, commenting, and virtual events with our leading journalists
Already have an account? sign in