Sex work must be decriminalised, government report warns
The Home Affairs select committee has suggested it is the best way to promote sex workers' safety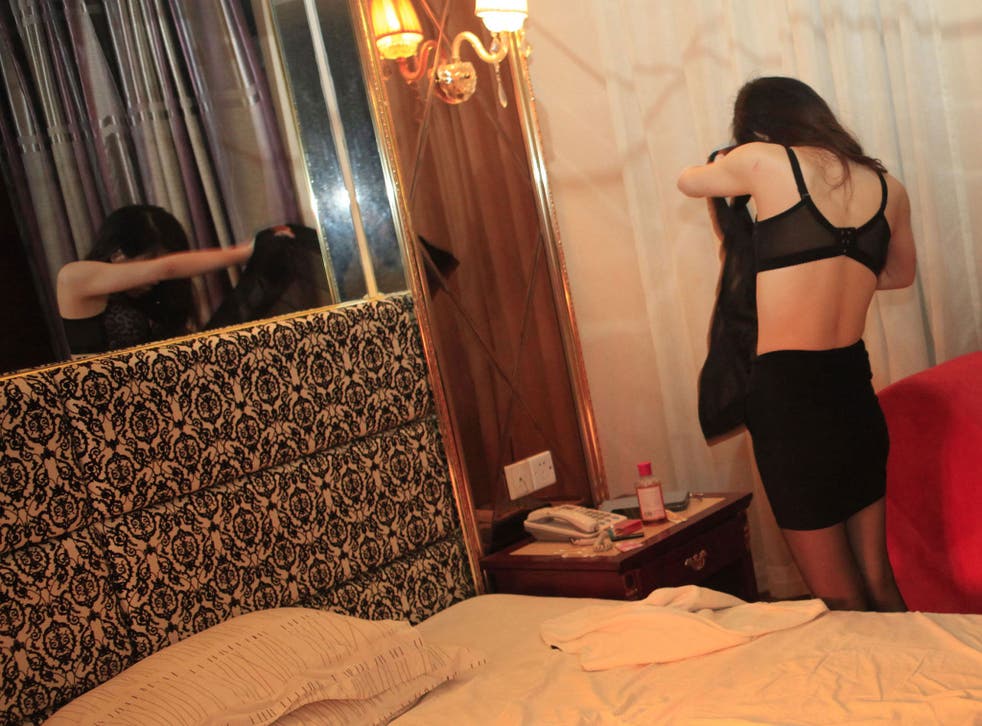 Sex work must be decriminalised, a government report has ordered.
The major new Westminster report has warned current legislation means sex workers are at risk of abuse and violence and called for urgent reform. It has found brothel-keeping laws, which require sex workers to work separately, should be adapted so that they can share premises in the interests of safety.
It also found criminalising sex workers for 'soliciting' means having a criminal record proves a barrier to those wishing to leave the industry and enter mainstream work.
The Home Select Committee published the findings in an interim report after launching its first inquiry into the issue.
Currently it is not illegal to buy or sell sexual services, but many of the associated practices are criminal offences such as soliciting, kerb crawling or keeping a brothel.
Labour MP and committee chairperson Keith Vaz said: "Treating soliciting as a criminal offence is having an adverse effect, and it is wrong that sex workers, who are predominantly women, should be penalised and stigmatised in this way.
"The criminalisation of sex workers should therefore end."
He added: "The committee will evaluate a number of the alternative models as this inquiry continues, including the sex-buyers law as operated in Sweden, the full decriminalised model used in Denmark, and the legalised model used in Germany and the Netherlands."
A spokesperson for the English Collective of Prostitutes, which promotes sex workers' rights, said the organisation welcomed the committee's report but called for legislative reform to go further.
They said: "We call on the Home Affairs Select Committee to go further and repeal all the laws that put sex workers in danger. We are drafting legislation to decriminalise prostitution in the UK which will be ready to present in the autumn. We ask to meet with committee members as soon as possible to discuss how this should be framed in line with their recommendations."
UK news in pictures

Show all 50
In Northern Ireland, paying for sex became a criminal offence in June 2015 following legislation from the evangelical Christian Democratic Unionist Party known as Morrow's Bill. The laws were criticised as activists claimed they would unfairly penalise women. When the first arrests were made in November 2015 under the new legislation, one man and three women were arrested.
Last year, human rights group Amnesty International sparked controversy after its members voted to support decriminalisation, describing it as: "the best way to defend sex workers' human rights and lessen the risk of abuse and violations they face."
Figures suggesting that around one in 10 (11%) British men aged 16 to 74 have paid for sex on at least one occasion and estimating that there are around 72,800 sex workers in the UK were among those cited in the report.
Register for free to continue reading
Registration is a free and easy way to support our truly independent journalism
By registering, you will also enjoy limited access to Premium articles, exclusive newsletters, commenting, and virtual events with our leading journalists
Already have an account? sign in
Register for free to continue reading
Registration is a free and easy way to support our truly independent journalism
By registering, you will also enjoy limited access to Premium articles, exclusive newsletters, commenting, and virtual events with our leading journalists
Already have an account? sign in
Join our new commenting forum
Join thought-provoking conversations, follow other Independent readers and see their replies