Sexism means women still can't break the glass ceiling in architecture
Leading architects have called for more to be done to help women reach the top of profession
Chloe Hamilton
Sunday 12 January 2014 20:16 Comments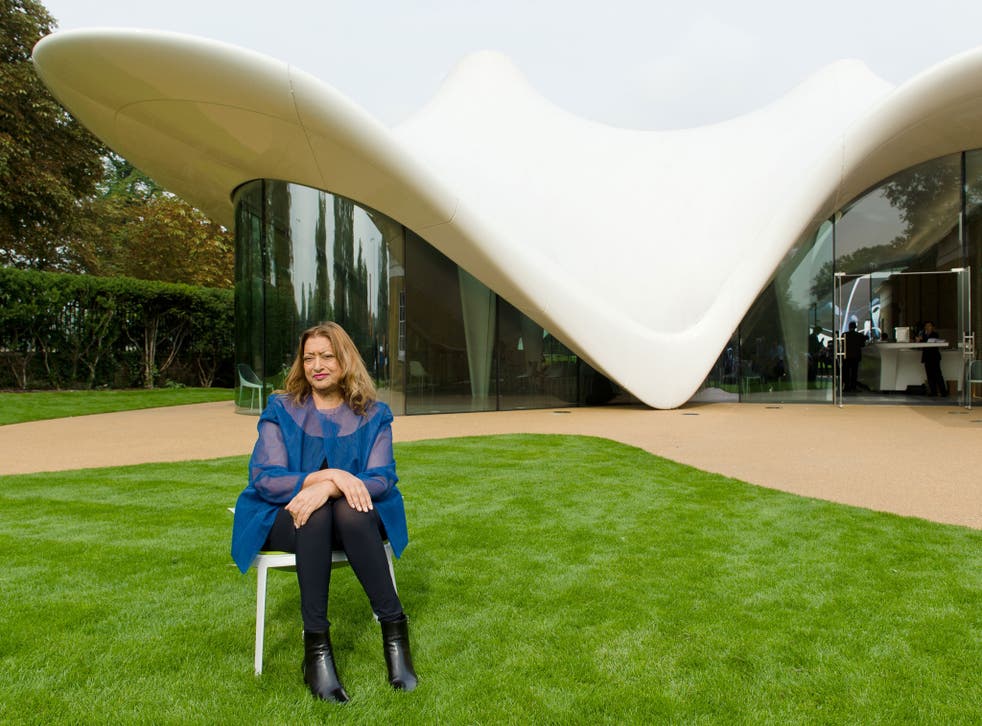 Sexism is alive and well in architecture, according to research showing that two-thirds of female architects believe the construction industry hasn't fully accepted the authority of women.
The annual Women in Architecture survey, conducted by Architects' Journal, found evidence of widespread discrimination and unequal pay in the profession.
The poll of 710 female architects found that 66 per cent had suffered sexual discrimination, with 31 per cent reporting that they suffered it on a monthly or quarterly basis. In addition, more than 27 per cent of women respondents said they had experienced bullying at work.
Leading architects have called for more to be done to help women reach the top of profession and follow in the footsteps of Dame Zaha Hadid, who designed the London Aquatic Centre for the London 2012 Olympics .
Christine Murray, editor of Architects' Journal, blamed the "macho culture" of the building industry for the persistence of sexism in architecture. "Often we associate architecture with the design industry, but a lot of it is imbedded in the construction industry," she told The Independent.
"Property developers don't think that the building industry respects the authority of the female architect and so they're reluctant to give women that level of authority or visibility."
Ms Murray said architectural practices must become more representative if they want to remain relevant.
"I think the profession is in danger of becoming obsolete if it doesn't reflect the society that it's working for," she said. "Architects make places for people and the world is made up of two sexes."
Angela Dapper, senior associate at Denton Corker Marshall, said building sites continue to be very male orientated. "On one of my sites I was just referred to as 'she'," she told the magazine.
Sally Lewis, director of London-based design studio Stitch, said the results of the survey were "symptomatic of an industry stuck in the past", adding that it was time for architects to change the way they operate.
She said: "We can't afford to sit comfortably [with our prejudices] in special boxes. It's plain old fashioned and we'll only get left behind." Of the female architects who responded to the survey, just 14 per cent were either partners or directors, compared with a quarter of the men.
Sarah Williams, who had a senior role at international architectural firm Aedas and now runs her own company, said: "The building industry lags behind others and needs to look closely at their clients – many of whom are, and will [continue to] be, women."
Ms Murray added: "People only know of Zaha and they associate her as being a one-off. We're trying to encourage more women to picture themselves in senior positions."
The survey also revealed that having children remained a barrier to success, with 88 per cent of the women in the survey saying they thought having children put them at a disadvantage. One even admitted she had hidden that she had children for fear it would hinder her career.
Co-founder of Bubble Architects, Patricia Hickey, said that the fact that women are likely to have children is used as "smokescreen to cover on-going sexism".
She said: "It does not explain why women are paid less and there are women who don't have children and experience the same barriers."
Jane Duncan, the Royal Institute of British Architects' equality and diversity champion, said: "What we need are more role models and more employers prepared to empower women through in-house guidance and promotion to develop the confidence needed for their jobs."
Register for free to continue reading
Registration is a free and easy way to support our truly independent journalism
By registering, you will also enjoy limited access to Premium articles, exclusive newsletters, commenting, and virtual events with our leading journalists
Already have an account? sign in
Join our new commenting forum
Join thought-provoking conversations, follow other Independent readers and see their replies