Nearly half of young men believe women are to blame if they are sexually assaulted when drunk or wearing a mini-skirt, new study says
Fawcett Society report finds many men do not want the women in their life to have equality with them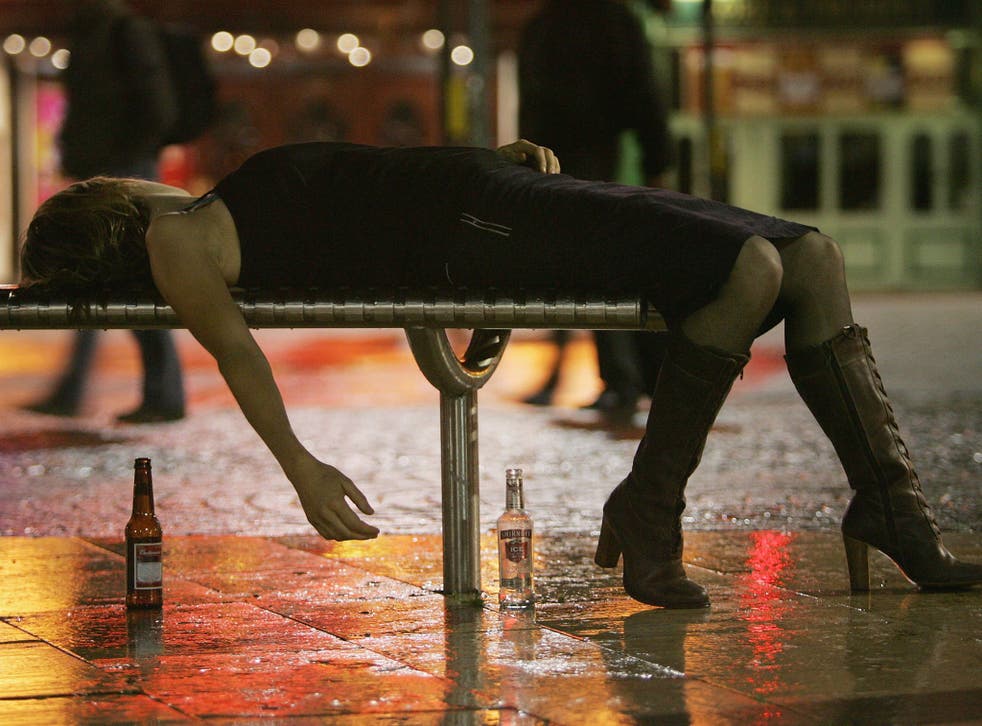 Nearly half of men believe women are at least partially to blame if they are drunk or wearing a short skirt when they are sexually assaulted.
Around 38 per cent of men and 34 per cent of women believe women must take some responsibility if they are attacked on a night out, according a new study of 8,000 adults by the Fawcett Society.
For men aged 18-34, 41 per cent believe the woman was partially to blame – with 14 per cent saying it was completely her fault.
But among older generations, it is women who are more likely to blame each other if they are attacked.
Some 55 per cent of women over 65 believed it was partially a woman's fault – compared to 48 per cent of men.
This suggests the influence of so-called "lad culture" – where the sexual assault and humiliation of women can be viewed as "banter" – is still a particular problem among young people.
The Fawcett Society's chief executive Sam Smethers said: "I can think of no other crime where we are so ready to blame the victim, but here women are being held responsible for the behaviour of their attacker.
"It reveals just how deep-seated our readiness to blame women runs within our culture.
In pictures: Women of the world march against Trump

Show all 32
"This resonated with the young women we spoke to who told us about the lad culture they experience on a daily basis and the way they have to manage the situation if they are approached in a bar, for example. Just saying the word 'no' can escalate to violence."
In the report, titled Sounds Familiar, the charity suggests this is because hostility to women remains "disturbingly high".
Around 18 per cent of men aged 25-34 and 14 per cent of those aged 18-24 agreed with the statement that they did not "want the women in my life to have equality of opportunity with men".
Twenty-four per cent of men aged 18-24 and 33 per cent of men aged 25-34 said they were actively hostile towards feminism, felt excluded by feminism or thought feminism was irrelevant to modern life.
The report was released to coincide with a worldwide Women's March to protest against the inauguration of Donald Trump as the new US President.
More than 2.5 million people in more than 30 countries were marching in towns and cities against the new Commander in Chief.
In London alone more than 100,000 people were believed to have joined from march from the US embassy in Grosvenor Square to Trafalgar Square with many more marches around the country.
Join our new commenting forum
Join thought-provoking conversations, follow other Independent readers and see their replies