1.6m women have suffered sexual harassment while using public services, study finds
Exclusive: Hostels, Job Centres, GP practices, and police stations among the places where harassment taking place
Maya Oppenheim
Women's Correspondent
Wednesday 21 April 2021 13:52 Comments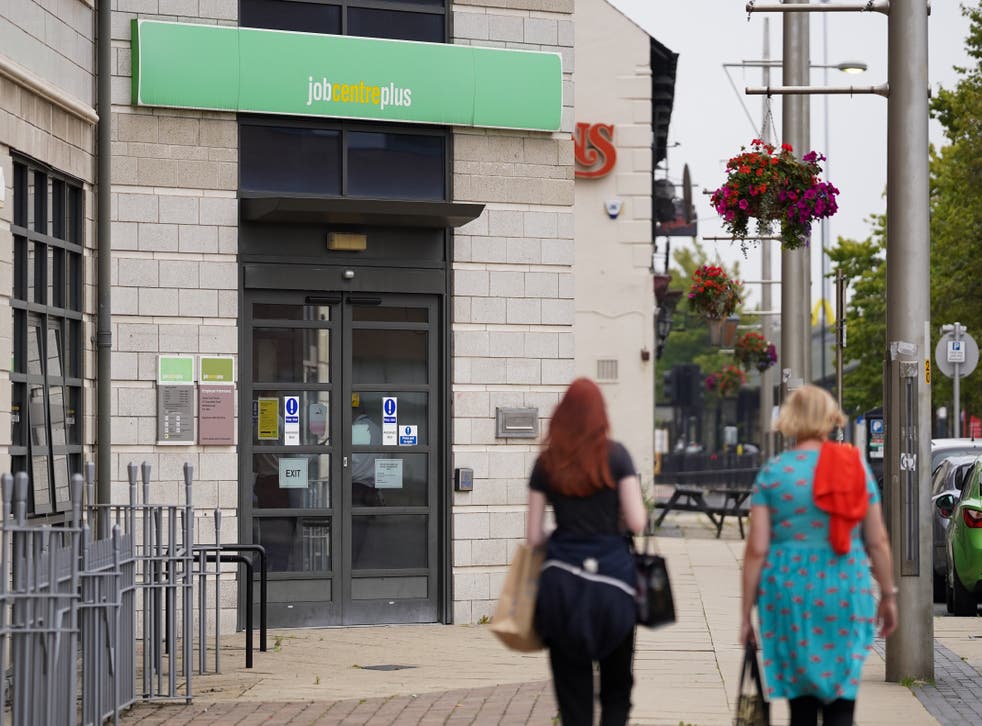 Leer en Español
Around one in ten women who have been sexually harassed said it took place when they were in a Job Centre, mental health unit or another public agency, a new study has found.
The report, carried out by Agenda, says this amounts to an estimated 1.6 million women who have suffered sexual harassment in hostels, mental health hospitals, Job Centres, GP practices, schools, police stations, social services and other public agency settings.
Researchers at the charity, which campaigns for women and girls at risk, found the figure of one in ten surges to 17 per cent among younger women aged between 25 and 34.
Campaigners warn some of the most marginalised women in society, who should be getting support from public services "in times of need", are being "re-traumatised".
Women living in poverty, who have been subjected to domestic abuse, or have experienced homelessness, said they had been harassed by men in "positions of trust or power" such as housing officers, hostel and Job Centre staff, mental health hospital wardens and council employees entering their home to fix repairs.
Amanda Hailes, a woman who experienced sexual harassment in hostels, said: "When I lived in a hostel, I stood there crying trying to push a man out of my door. I didn't report it because I didn't feel safe to but this type of harassment should be recognised by staff.
"I think because mental health and homelessness and drug and alcohol are so male-dominated women get ignored. Often staff will dismiss your experience - that dismissive element puts you on the back foot."
Researchers who polled 2000 adults noted that temporary accommodation hostels and drug or alcohol services are highly male-dominated and sexual harassment often occurs.
Amina*, a woman who was sexually harassed in a Job Centre, said: "I've experienced sexual harassment more than once at the Job Centre.
"I was in an extremely vulnerable position trying to access financial help and what I received instead was inappropriate comments where a male staff member asked me if I was single and suggested that if I take my hijab off I would be more likely to get a boyfriend."
Around nine in ten of all polled said women should be able to use public services without being forced to endure sexual harassment, while eight in ten believed staff in public services should undergo special training to identify and stop sexual harassment taking place.
Amy*, who has been subjected to sexual harassment in a slew of public services, said: "There's a real issue of sexual harassment within services. I've seen it frequently in a mental health hospital but I've also experienced it at the Job Centre and in hostels. These are places that should be safe for women.
"Hostels are always dominated by men and so women are made more vulnerable to abuse when staying there. When I was younger, I didn't have the ability to question it or even recognise it. Now that I'm older and I've got support I feel like I can."
Many public agency services can "expose women to perpetrators of abuse" and can even "encourage" abusive and dangerous relationships, researchers warned.
Nicole Jacobs, the Domestic Abuse Commissioner, role was created by the government last year, said: "These statistics are truly shocking. Sexual harassment is totally unacceptable in any situation, and I am horrified that so many women have had these experiences when they have been accessing public services.
"Domestic abuse victims are often at their most vulnerable when they are reaching out to public services for help and should not have to face further trauma.
"Any form of violence or sexual harassment against women comes from the same issue which has its roots in misogyny. Public service staff need training to identify and prevent sexual harassment so they can challenge attitudes and behaviour that is unwanted and inappropriate."
Domestic abuse and sexual harassment are prevalent in the UK. Two women a week are killed in England and Wales by a current or ex-partner and one in four women will suffer domestic abuse at some point during their lives.
While a recent survey by UN Women found 97 per cent of young women in the UK said they had been sexually harassed, while 80 per cent reported experiencing sexual harassment in public spaces. Researchers, who polled more than 1,000 women aged between 18 to 24, found the sexual harassment included being groped, followed and coerced into sexual activity.
Jess Southgate, Agenda's chief executive, said: "Many women who face multiple disadvantages have already faced a lifetime of violence, abuse and trauma. When they turn to services for help, they should not expect to face this kind of treatment."
While Baroness Armstrong, who is chair of the Lords Public Services Select Committee, warned the fresh data was "alarming" and said enduring sexual harassment could deter women from going to public services for help in the future.
She added: "It's vital that the experiences of the most disadvantaged women and girls are not left out of the conversation around sexual harassment, and action is taken by the government to prevent sexual harassment, particularly in public services providing critical support to women and girls."
*Names have been changed to protect identities
Register for free to continue reading
Registration is a free and easy way to support our truly independent journalism
By registering, you will also enjoy limited access to Premium articles, exclusive newsletters, commenting, and virtual events with our leading journalists
Already have an account? sign in
Join our new commenting forum
Join thought-provoking conversations, follow other Independent readers and see their replies