'Strangulation obsessed' man jailed for killing drunken schoolgirl
'He knew it was dangerous, that is what turned him on'
Rebecca Flood
Friday 21 July 2017 19:51 Comments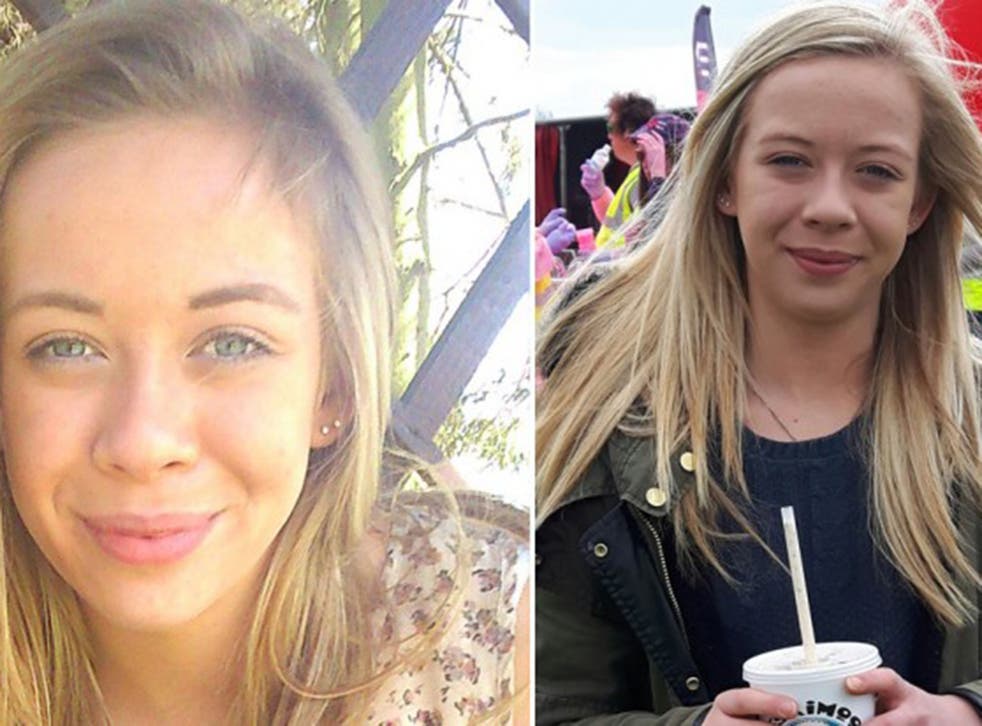 A man obsessed with sexual strangulation has been jailed for throttling a 16-year-old girl to death.
James Morton claimed a consensual sex game went wrong which led to the death of schoolgirl Hannah Pearson.
Nottingham Crown Court heard Hannah had been out drinking with friends in Lincoln to celebrate her boyfriend's 19th birthday, where she met her killer.
Morton's parents were away so he invited the couple back to his family home in Newark, but Hannah's boyfriend could not afford the train fare so he arranged to meet them the next day.
After they arrived at home, which was empty because his parents were away, the pair continued to drink wine, beer and port.
The 24-year-old then "guided" her to his bedroom before taking all of her clothes off as she lay in his bed, stripping down to his boxers to join her.
Morton told the court he initially had no intention of sleeping with the teenager, but she "instigated some sexual activity" and started kissing him.
Six stone heavier than Hannah - who was recovering from anorexia – he then got on top of the heavily intoxicated schoolgirl.
The former McDonald's worker admitted putting one hand, then both, around her throat and squeezing until she was dead.
Morton claimed he had told Hannah if she "didn't like it she should ask him to stop."
He said: "I didn't want her to feel unsafe or pressurised. She said it was OK so I carried on."
The court heard Morton had tried strangulation with a previous girlfriend and watched porn featuring it.
He said Hannah took a sharp intake of breath after he applied more pressure, and her lips turned purple.
After phoning 999 paramedics battled to save the schoolgirl's life by performing CPR but she passed away on July 24 last year.
Michael Evans QC told the court: "He was someone who increasingly enjoyed the sensation of strangling women. He knew it was dangerous, that is what turned him on.
"The defendant admitted to enjoying the sensation of strangling women during sex. He admitted enjoying the feeling of domination. We say that on this night, his increasing obsession with strangulation reached a different level.
"On his own account, he was sober, she was not. He was in control, she was not. And by his description, he knew exactly what he was doing."
North Korea Prison Camps

Show all 7
Growing up on a farm in a small village, Hannah's had just finished her GCSEs and was returning to education and a normal family life after spending two years in hospital battling anorexia.
Her distraught family, her parents and two older siblings, said her loss is "indescribable".
Her mother Dawn Pearson, said: "Hannah was the most beautiful daughter you could ask for. To have your child's life taken away by the horrifying act which was carried out is incomprehensible to imagine.
"The loss and pain we are all experiencing is indescribable. Hannah was with us, Hannah was happy; Hannah went out one day and never came home. There aren't enough words to be able to describe the shock, the pain and the huge loss that we feel.
"A parent should not have to bury their own child, a child who has not the chance to live a life of their own."
Morton denied murder but was found guilty of manslaughter and jailed for 12 years.
Register for free to continue reading
Registration is a free and easy way to support our truly independent journalism
By registering, you will also enjoy limited access to Premium articles, exclusive newsletters, commenting, and virtual events with our leading journalists
Already have an account? sign in
Join our new commenting forum
Join thought-provoking conversations, follow other Independent readers and see their replies