Shaker Aamer expecting an apology rather than compensation for time spent in Guantanamo, lawyers say
Mr Aamer landed in the UK on 30 October after spending nearly 14 years at the US military facility in Cuba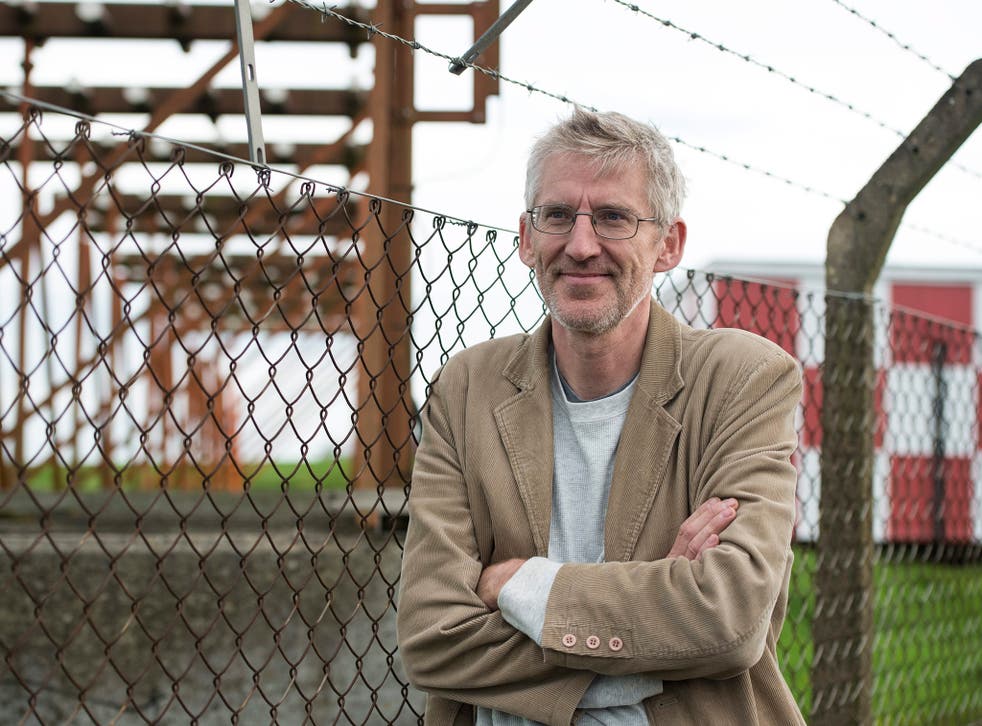 Shaker Aamer is expecting an apology rather than compensation for his time in Guantanamo Bay, his lawyer has said, after it was revealed that he refused food on the plane home following his release as he was worried that it could have been poisoned.
Mr Aamer landed at Biggin Hill airfield in Kent on 30 October after spending nearly 14 years at the US military facility in Cuba. But despite being freed, Mr Aamer is still fearful of his US captors, his doctor has said. David Nicholl told the Mail on Sunday that Mr Aamer "did not eat or drink anything after boarding the plane at Guantanamo. He was still fearful that they might spike it with something."
Mr Aamer is suffering from post-traumatic stress disorder as well as severe headaches, sciatica and back pain, Dr Nicholl said, and is undergoing medical assessments including toxicological tests to rule out poisoning.
Mr Aamer was aware "the psychological impact of what he's been through is going to be at least as big as the physical one. He really has been to hell and back," Dr Nicholl said.
The Saudi national was picked up by bounty hunters in Afghanistan after the 9/11 terrorist attacks over his alleged links to the Taliban and Osama bin Laden. But Mr Aamer has always insisted he was working for a charity in the country at the time.
The 46-year-old former detainee was never put on trial and was never charged. He was cleared for release in 2007 after allegations against him were dropped. Although he plans to sue the US government, his lawyer, Clive Stafford Smith, said he is not expecting a pay-out. A "simple apology" was more important.
"We'll never win – American law is pretty insane," he said on Radio 5 Live. "Compensation is not what Shaker's about. What Shaker wants is a simple apology where they say: 'We're sorry we did this – we'll make sure we set rules in place in future so we don't do it to other people.'"
Mr Aamer has said he was subjected to torture while imprisoned and that the UK was complicit in his abuse. It is expected that Mr Aamer will also sue the UK government over these claims. Mr Stafford Smith, director of human rights organisation Reprieve, said Mr Aamer wanted the UK government to hold an "open and transparent" inquiry into the UK's alleged complicity.
It is believed Prime Minister David Cameron has already ordered an investigation into the claims.
But Mr Stafford Smith told the BBC's Breakfast on Saturday: "We had a promise from the Prime Minister that there would be a fully independent inquiry … Unfortunately that's not happened yet. This is a huge priority of Shaker's. He doesn't want to have people persecuted. He doesn't want to have small people, who were sent out to do their jobs, prosecuted for what they did."
Detectives from Scotland Yard are expected to interview Mr Aamer over the claims, The Sunday Telegraph reported.
According to some reports, Mr Aamer could be in line to receive as much as £1m in compensation from the UK government.
After landing in the UK, the father of four thanked those who had aided his release: "I am overwhelmed by what people have done – by their actions, their thoughts and their prayers and without their devotion to justice I would not be here in Britain now."
He was expected to be re-united with his family over the weekend. It would be the first time he met his youngest son, who was born on the day he arrived at Guantanamo Bay.
Register for free to continue reading
Registration is a free and easy way to support our truly independent journalism
By registering, you will also enjoy limited access to Premium articles, exclusive newsletters, commenting, and virtual events with our leading journalists
Already have an account? sign in
Register for free to continue reading
Registration is a free and easy way to support our truly independent journalism
By registering, you will also enjoy limited access to Premium articles, exclusive newsletters, commenting, and virtual events with our leading journalists
Already have an account? sign in
Join our new commenting forum
Join thought-provoking conversations, follow other Independent readers and see their replies