Sheepdog puppy leads flock of sheep into owners' house
Border collie Rocky rounded up at least nine of the animals from their pen into the kitchen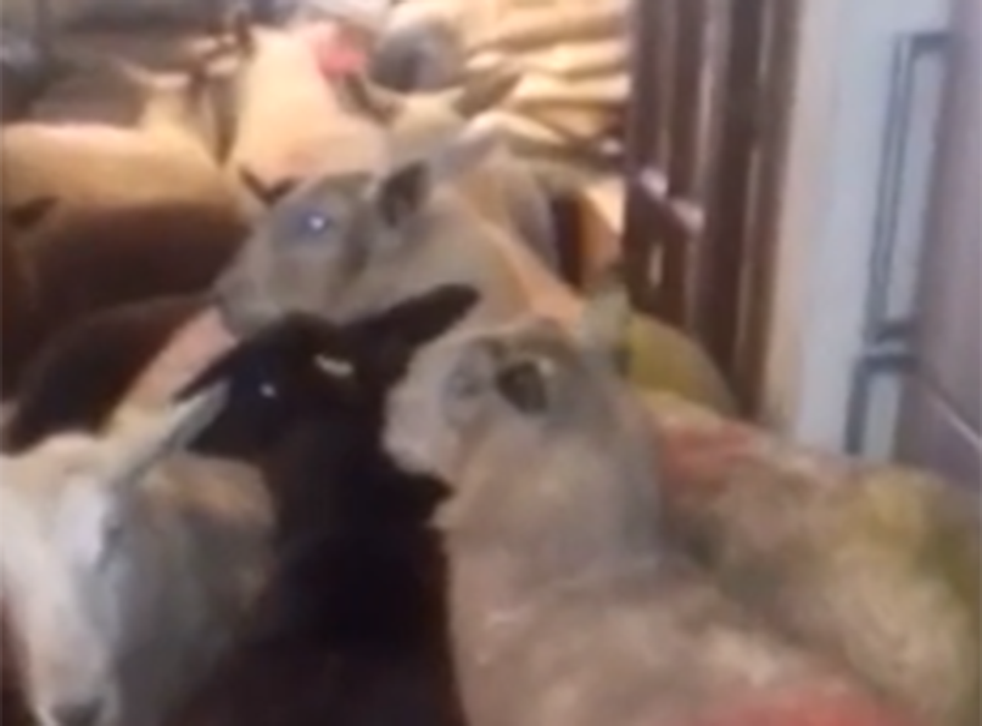 A sheepdog puppy was found to need more training after he led a flock of the animals into the kitchen of his owner's farmhouse.
Seven-month-old border collie puppy Rocky rounded up at least nine of the animals from their pen after the gate was left open and guided them through the backdoor of the home in Devon.
A video shows his owner Rosalyn Edwards screaming as she spots the surprise visitors, before struggling to shoo the sheep out of her house.
According to the Telegraph, Rosalyn, 40, a mother-of-three, said "I thought it was funny at the time, but then there was quite a lot of wee, poo and mud everywhere.
"It took me a little while to clean it all up.
"My son and husband had gone out into the field, and the gate was left open. Rocky got them out and led them to the house.
"I was in the kitchen and heard a noise. I turned around and the sheep were just standing there. There were about nine of them.
"I took the children into another room and then tried to guide the sheep out.
"They went right around from the kitchen and left again through the porch."
UK news in pictures

Show all 50
Ms Edwards added: "Rocky did look quite pleased with himself, but he's going to need more training.
"He brought a whole new meaning to 'bringing the sheep home."
Join our new commenting forum
Join thought-provoking conversations, follow other Independent readers and see their replies