Shrinking savings put millions at risk of repossession
Emily Dugan
Monday 14 April 2014 13:22 Comments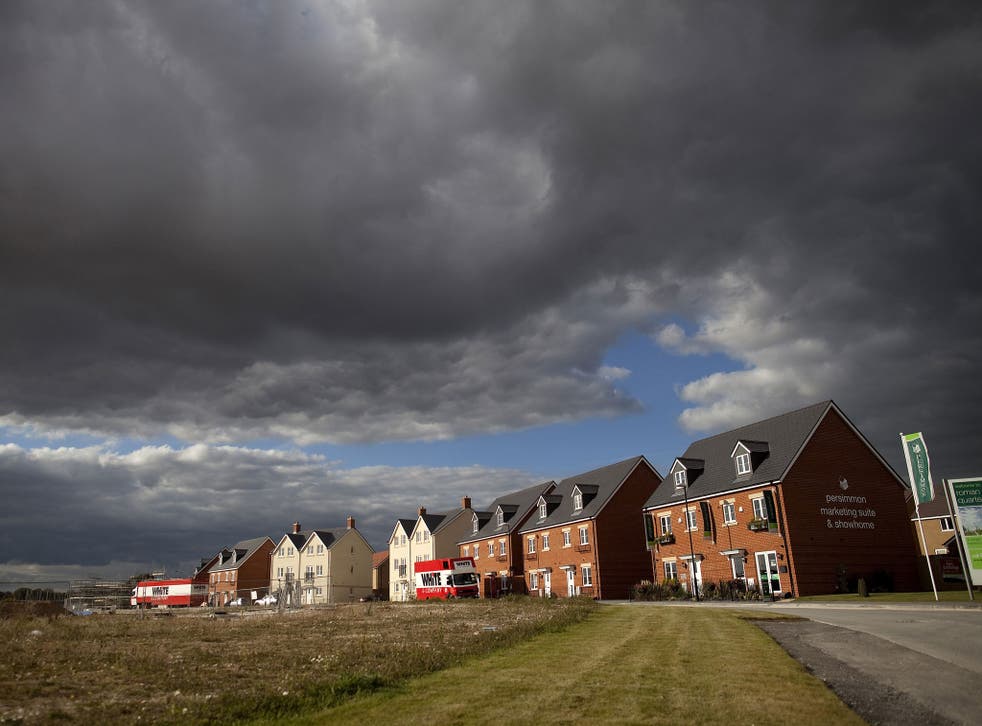 Millions of families are in such a perilous financial state that they are just one pay cheque away from losing their home, research shows.
Nearly four million families who pay rent or a mortgage have so few savings that it would take only a month's missed salary to lose their home, YouGov polling for Shelter reveals. Of these, 2.4 million have no savings whatsoever and would not be able to survive a full month.
The findings come amid fears that a housing bubble stoked by the Government's Help to Buy scheme could leave new home owners with a precarious financial future.
Help to Buy guarantees up to 95 per cent of a mortgage, but if a housing bubble bursts it could leave people with negative equity, where their debt is greater than the value of their home.
Earlier this month Vince Cable warned that the bubble developing in the housing market could be more serious than during the last property crash.
Research by Rightmove has found that asking prices have lifted to record highs for two months in a row amid a "ridiculously tight" supply of homes in many areas of the South.
Asking prices hit a new peak of £262,594 in April across England and Wales, which is 7.3 per cent higher than a year ago, marking the fastest annual rate of increase since October 2007.
According to the latest government figures, 15 million working age adults in the UK have no savings at all, meaning that families who stretched themselves financially to get on the housing ladder could put their homes at risk.
The shadow Housing Minister, Emma Reynolds, said: "These figures demonstrate the cost-of-living crisis facing millions of families up and down the country.
"While this out-of-touch Government tries to claim everything is going well, working people are on average £1,600 a year worse off since the last election and millions of families worry about losing their homes."
Savers withdrew money from their accounts last year at the fastest rate for nearly four decades, according to Bank of England figures. Britons took £23bn out of long-term savings in 2013.
Tom, 48, a successful businessman as a founding partner in a large independent furniture retailer in the West Country, was one of thousands to have his home repossessed this month. The married father-of-two, who did not want his real name used, thought his story should be told to show others how easily it could happen.
His company was taken over, and in 2011 he lost his job. Unemployment meant the family quickly built up mortgage arrears, and he suffered a nervous breakdown and severe depression. Efforts to sell the house over the past year were unsuccessful, and it has been repossessed. The family will now have to rent.
Campbell Robb, the chief executive of Shelter, said: "No matter how hard ordinary families work, in today's 'knife-edge nation' any drop in income can all too quickly put their home at serious risk. The Government must make sure the safety net is strong enough to stop families falling through the gaps, and going through the tragedy of losing their homes."
One in 400 mortgaged homes was repossessed last year, with 28,900 properties seized, according to the latest figures from the Council of Mortgage Lenders. Repossessions have been falling since the most recent peak of 48,900 in 2009, but experts worry that the numbers could creep up again as bills eat away at the last of people's savings.
Earlier this month, the Business Secretary, Vince Cable, warned: "The fundamental problem is a chronic imbalance between supply and demand. A recovering mortgage market is just fuelling demand again."
Liz Clare, who works as an adviser on Shelter's housing helpline, said: "This research highlights the financial knife-edge that millions of us now find ourselves on - living month to month, pay cheque to pay cheque. Every day we see the proof that just one piece of bad luck, like a sudden job loss or illness, could tip any of us into a spiral that puts the family home at risk."
A Department for Communities and Local Government spokesman said: "We are helping keep down both interest rates and the number of repossessions and have maintained some of the strongest protections in the world to guard families against homelessness."
Register for free to continue reading
Registration is a free and easy way to support our truly independent journalism
By registering, you will also enjoy limited access to Premium articles, exclusive newsletters, commenting, and virtual events with our leading journalists
Already have an account? sign in
Join our new commenting forum
Join thought-provoking conversations, follow other Independent readers and see their replies