Call for end to sick and disabled people being medically assessed by private firms they have never met
Judges have warned councils against relying on the advice of NowMedical and other private firms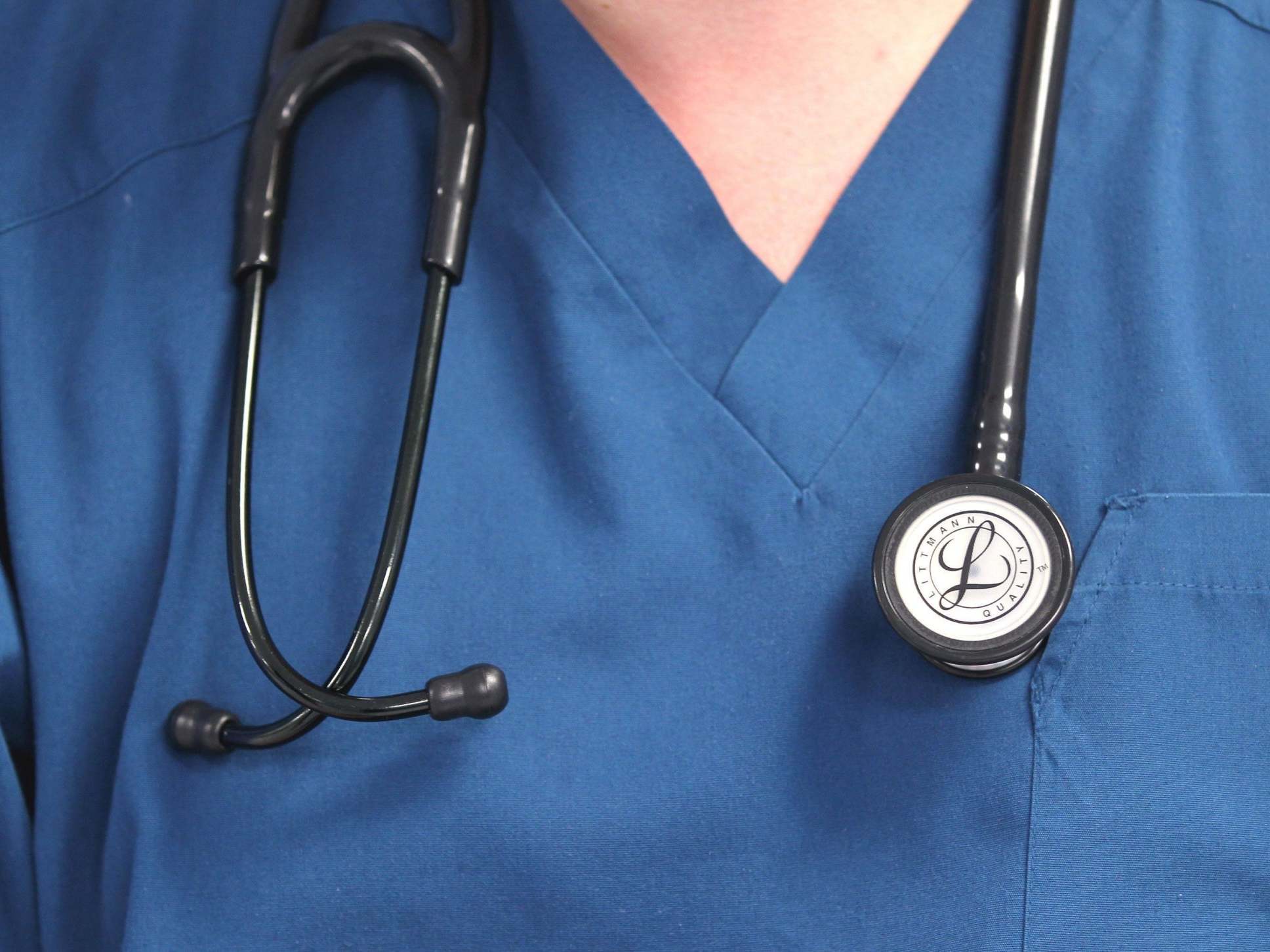 Lawyers and campaigners have called for an end to state medical assessments of sick and disabled people being carried out by a private firm that never even meets them.
The practice – used by the Home Office as well as local authorities across the country – was highlighted by a joint investigation by The Independent and the Bureau of Investigative Journalism, which revealed the firm, NowMedical, had been paid millions of pounds in public money.
Judges have warned councils against relying on the firm's advice and overturned decisions determined by its assessments, calling them "irrational" and criticising the firm for not taking the time to meet or speak to those they are assessing.
In one case, the company deemed a homeless man who was at risk of self-harm and suicide as not needing housing support because he was "no more vulnerable than an ordinary person". In another, a woman who was housebound due to significant disabilities following a stroke was deemed fit to board a removal flight. In both cases, the decisions made on the basis of these assessments were overturned by the courts.
Dr Frank Arnold, of the Medact Migrant Solidarity Group, said he was highly concerned by NowMedical's practice and the reliance on their assessments by the authorities, and warned that it was part of a "much wider context" of outsourced medical advice used by state bodies which he said must be subject to review.
"We need a wider review into the misuse of medical evidence by the state for commercial and essentially political purposes. I'm talking about Home Office, councils, disability rights, and other disputed entitlements," he said.
"To put it at its lowest, these cases raise questions which should be investigated by the appropriate clinical regulators – the General Medical Council for the doctors involved and the Care Quality Commission for NowMedical, the organisation employing them."
Dr Arnold added: "It would not be surprising if Home Office caseworkers, seeking justification to remove migrants with complex medical problems, should choose to rely on potentially false medical advice which suits that purpose without involving the expense of actual examination. That is a matter which may fall within the remit of the Independent Chief Inspector of UK Borders and Immigration."
Nicholas Nicols, a barrister who has successfully challenged council decisions based on NowMedical assessments, said he would support a review of the commissioning of the private firm by the Home Affairs Select Committee or another regulatory body.
But he pointed out that this would require an MP to take the issue up, or an individual affected to make a formal complaint to an organisation such as the General Medical Council (GMC), adding that it was first and foremost the statutory bodies currently commissioning NowMedical that should take action.
"Council officers have had years to correct NowMedical's practices. As soon as councils start applying some pressure, I would hope that NowMedical would respond to their customers and change their practices. There's currently no incentive for NowMedical to change their practices, and the people who employ them seem to be happy with the service they're providing," he said.
"The problem here is the people who are the subject of the reports have no power in this process whatsoever. they have no voice at all. It's up to councillors who need to effectively step into the shoes of people who have no voice. It's their job as representatives."
When approached by The Independent, the GMC did not comment on NowMedical specifically, but a spokesperson highlighted that its guidance states doctors should "physically examine the patient" where necessary and "make clear the limits of their knowledge".
Islington Council has already said it is planning to stop commissioning NowMedical for assessments of homeless residents after it was criticised for a number of decisions, including denying housing to a suicidal trafficked refugee after NowMedical deemed him "not more vulnerable than an ordinary person if homeless".
Sue Lukes, vice chair of housing scrutiny at the council, said the decision had been made because the current system "removed accountability" and placed vulnerable people at risk, and said the council was seeking to bring the assessment process in-house.
"The council should be on the side of the people it represents. Outsourcing important decision-making is not a way of doing that. We shouldn't be outsourcing services for the most vulnerable," she said.
"Every council is strapped for cash, but we have to be really careful with public money. We need to find cost-effective solutions, but they do need to be based on good quality medical knowledge, and we are concerned that the sort of decision-making seems to sometimes ignore or go against the recommendations of specialists who have seen the person concerned, and they have never seen the person concerned."
She said it "should be feasible" to have an in-house professional doing the work, working with caseworkers and with the person's full medical records, and recommended that other local authorities did so as well. "The more that do, we can share resources and make it a better and better service. I'm hoping that's what we're going to do," she added.
Liberal Democrat MP Christine Jardine backed calls for a review of the current system, saying: "It is vital that there is absolute transparency in how these types of decision are taken. Where we see private companies repeatedly getting it wrong, we need to examine the systems and processes in place and make sure these are remedied. There clearly needs to be a review of how companies like NowMedical are awarded contracts to make these kinds of assessments."
Zoe Dexter, welfare and housing manager at the Helen Bamber Foundation, which supports vulnerable refugees and asylum seekers, said she "continued to be shocked" by referrals to NowMedical, adding: "We need statutory agencies, who have a duty of care towards vulnerable and disabled people, to take seriously the expert evidence provided to them regarding people facing homelessness, particularly refugees and those who have experienced torture and human trafficking."
The Independent and the Bureau of Investigative Journalism revealed on Wednesday that the firm has been paid £2.2m by at least 118 councils to carry out housing needs assessments since the start of 2014. The amount paid to the company by the Home Office is unknown, but lawyers said the department regularly commissioned NowMedical to medically assess asylum-seekers.
Lawyers and charities criticised the firm, which is owned by Dr John Keen, for "churning out findings very quickly" and in some instances "diminishing or downplaying" the severity of applicants' conditions, sometimes in contradiction to the opinion of their treating doctors.
The Stats: Homelessness in the UK
Show all 10
A Home Office spokesperson said: "The Home Office procured the services of NowMedical to provide independent medical advice, which is required to assist case workers making decisions on the suitability of accommodation and ability to travel. This advice is considered alongside the medical evidence provided by applicants and all other factors. We are committed to providing support which meets the needs of asylum seekers and their dependants in line with current legislation."
NowMedical has been approached for comment.
UPDATE (05.03.20) Now Medical provides hundreds of thousands of opinions, the vast majority of which lead to decisions which are not challenged. NowMedical's assessments have been praised by some judges. Now Medical does not make decisions in relation to individuals; it provides opinions to local authorities and government agencies, who consider those opinions as part of the application as a whole.​
UPDATE (26.03.20) A spokesperson for NowMedical said "Local authorities have the legal responsibility to make decisions on priority need. We simply provide medical opinions to assist the local authority to understand the medical records and make its decision. The law uses the comparators of "vulnerable person" and "ordinary person". Our reports use this language. Opinions we give to the UK Border Agency consider the statutory test of whether an individual is "unable to leave the UK". This is not an opinion on whether an individual is "fit to fly" on a specific day. No such language is used in NowMedical reports.
NowMedical's registered doctors and psychiatrists are not required to physically examine patients in order to provide the opinion that the local authority/UKBA has asked for. This approach is one which the Courts and General Medical Council have accepted to be correct.
Join our commenting forum
Join thought-provoking conversations, follow other Independent readers and see their replies