Sinn Fein politician says Lyra McKee murderers 'besmirch name of IRA'
Pearse Doherty has been criticised for 'failing to see the horrors inflicted' by the Provisional IRA during The Troubles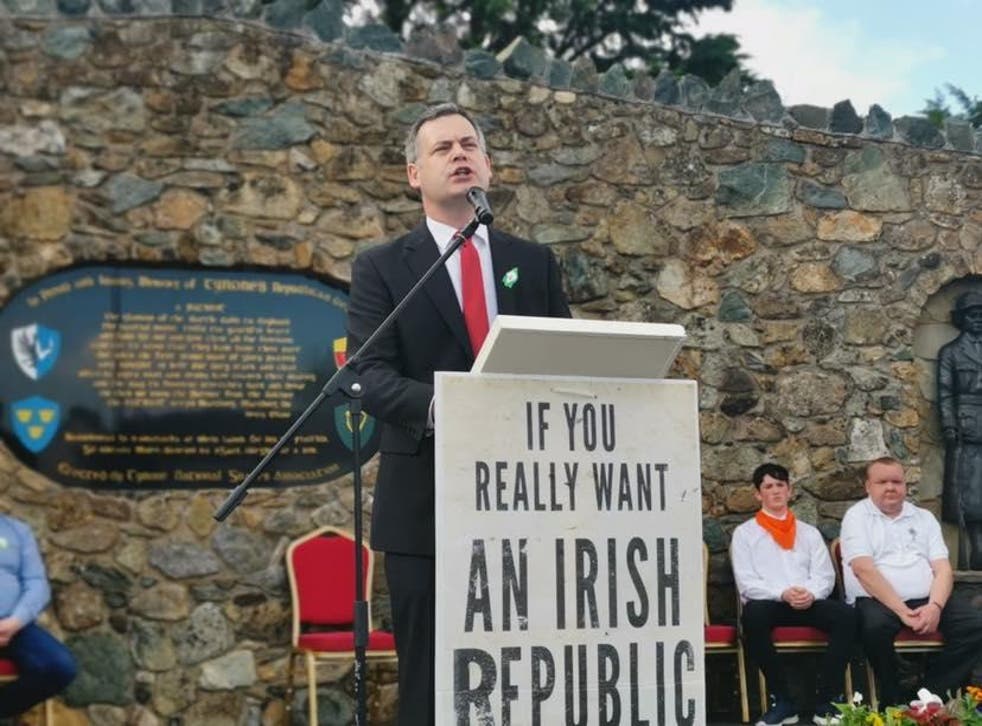 A Sinn Féin politician has been criticised for saying that dissident republicans who murdered Lyra McKee 'besmirch the name of the IRA'.
Pearse Doherty, who is a TD for Donegal in the Irish parliament, is reported to have made the comments at a republican commemoration in Carrickmore, Co Tyrone on Easter Sunday.
The Belfast Telegraph reports that while denouncing dissident republicans, Doherty called out "tiny armed groups at the present time who seem determined to drag us all back to the past. On Thursday one of these gangs murdered a talented young journalist, Lyra McKee.
"The people behind such senseless acts masquerade as the IRA but they are not the IRA. They besmirch the name of the IRA."
In a response to the Independent, Sinn Féin did not deny Doherty's comments. A spokesperson said: "Those responsible for the recent killing in Derry of Lyra McKee have no support, no strategy, and no politics. They need to end their actions against the community, pack up and go away."
Violence erupts in Northern Ireland as journalist killed during riots

Show all 21
Sinn Féin strongly condemns dissident republicans who have continued a policy of armed resistance against British rule since the island of Ireland adopted the Good Friday Agreement in 1998. But the party has never explicitly condemned the campaign of the provisional IRA during The Troubles, leading to accusations of hypocrisy.
Responding to the comments on Tuesday, DUP leader Arlene Foster tweeted: "It saddens me greatly when senior "new generation" SF politicians fail to see the horrors inflicted on innocent men, women and children by the PIRA."
Doherty's comments were also condemned by Alliance party MLA Kellie Armstrong who said: "The name of the IRA is already inextricably linked to death and destruction during The Troubles."
"While Sinn Féin may seek to distinguish between crimes of the past and those today, the pain of victims and the grief of families is the same.
"Rather than seeking to defend the record of the IRA, Sinn Féin needs to focus on defending the peace we now have thanks to the Good Friday Agreement and deliver a better future for everyone."
Following the murder of Lyra McKee in Derry earlier this month, a rare show of unity from Sinn Féin and the DUP led to renewed calls for a return to power-sharing.
Talks between the two parties will resume in Belfast on 7 May, after over two years of no functioning government at Stormont.
Register for free to continue reading
Registration is a free and easy way to support our truly independent journalism
By registering, you will also enjoy limited access to Premium articles, exclusive newsletters, commenting, and virtual events with our leading journalists
Already have an account? sign in
Join our new commenting forum
Join thought-provoking conversations, follow other Independent readers and see their replies