Legendary journalist Sir Harold Evans dies aged 92
Tributes pour in for editor who 'set the world's gold standard for journalism'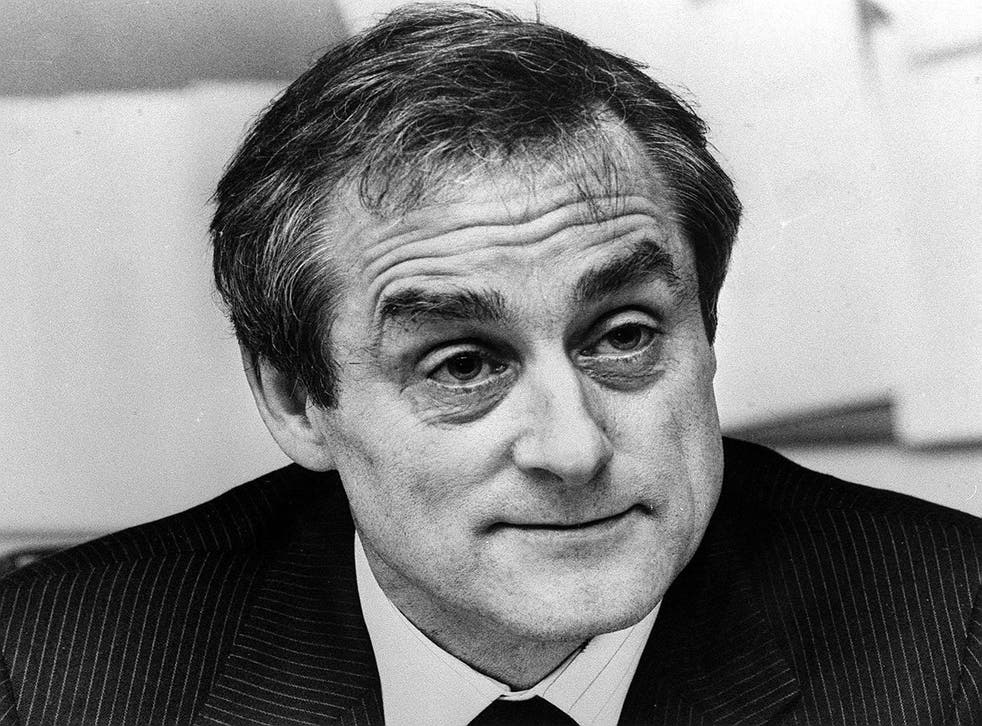 Harold Evans, one of the most celebrated journalists of his generation, has passed away at the age of 92.
A former editor of The Sunday Times and later the editor-at-large at Reuters, Evans was a towering figure in the media profession, well known for a series of impactful investigations and campaigns.
He died on Wednesday in New York from heart failure.
His public interest journalism included an expose of the thalidomide scandal in Britain, after the morning sickness drug left hundreds of children with birth defects. Those affected later received compensation from drug companies on the back of the campaign he organised.
Speaking of his investigative work, Evans told The Independent in 2014: "All I tried to do – all I hoped to do – was to shed a little light. And if that light grew weeds, we'd have to try and pull them up."
Born in Manchester in 1928, Evans took his first job in journalism at a local paper at the age of 16, later becoming editor of The Northern Echo in his early thirties. During his time at the paper, it ran a campaign on cervical cancer, which led to the implementation of a national programme to detect the illness.
He went on to serve as editor of The Sunday Times for 14 years and then The Times for a year, before resigning from the latter position after clashing with Rupert Murdoch on editorial independence.
As well as the paper's reporting on the thalidomide scandal, Evans's tenure at The Sunday Times was also notable for exposing the British intelligence officer Kim Philby as a Soviet spy.
Evans moved to the US in the 1980s with his wife Tina Brown, where he founded Conde Nast Traveller magazine and worked as the president and publisher of Random House for much of the 1990s.
He was also an author himself, writing books including The American Century (1998) and Do I Make Myself Clear? (2017), a work on the importance of good writing.
Boris Johnson led tributes to Fleet Street legend, calling him "a true pioneer of investigative journalism."
The prime minister, himself a former journalist at The Times, said: "Sir Harold Evans worked his way up from local papers to become a giant of British journalism.
"He will always be remembered for exposing the thalidomide scandal and for tirelessly campaigning on behalf of those who were affected.
"A true pioneer of investigative journalism."
Thomson Reuters, the multinational media company, was among those to pay tribute to Evans, writing: "We mourn the loss of Sir Harold Evans, who set the world's gold standard for journalism."
"His 70-year career as an investigative journalist, magazine founder, book publisher and author made him one of the most influential media figures of his generation."
Stephen J Adler, the editor-in-chief at Reuters, said: "Harry Evans was an inspiration, not only as a great journalist but as a great man. He had an insatiable intellect, extraordinary tenacity, high principle, and a generous heart."
Peter Barron, who served as the editor of The Northern Echo from 1999 to 2016, said people "still revered" Evans during his time at the paper.
Mr Barron said: "If I went to give a talk in the community, Harold Evans always came up, at Women's Institutes, Town Women's Guilds and Rotary Clubs – somebody always had a memory of him.
"He made a lasting impression on the people of the northeast because of his journalism.
"He changed the world, he believed in campaigning journalism and he also understood the importance of getting out and listening to people."
Several tributes have been made by victims of the thalidomide scandal, who said that without Evans' efforts, justice would never have been done.
Glen Harrison, a thalidomide survivor and deputy chairman of the campaign group Thalidomide UK, described him as a "true warrior, a true champion for our cause".
Another thalidomide campaigner, Guy Tweedy, from Harrogate, also mourned the passing of a "dear friend".
"He was an icon. The world's greatest journalist, and Harry was, and will always remain, a hero of thalidomiders worldwide.
"What he did for thalidomide survivors and their families in the UK was enormous. He trod where no one else did.
"If it wasn't for him fighting against the establishment, and having the courage to expose this horrendous scandal, we would never have got any justice at all."
Evans was declared the greatest newspaper editor of all time in a 2002 poll and was knighted for his services to the media industry in 2004.
Additional reporting from agencies
Register for free to continue reading
Registration is a free and easy way to support our truly independent journalism
By registering, you will also enjoy limited access to Premium articles, exclusive newsletters, commenting, and virtual events with our leading journalists
Already have an account? sign in
Register for free to continue reading
Registration is a free and easy way to support our truly independent journalism
By registering, you will also enjoy limited access to Premium articles, exclusive newsletters, commenting, and virtual events with our leading journalists
Already have an account? sign in
Join our new commenting forum
Join thought-provoking conversations, follow other Independent readers and see their replies