Sir Howard Davies' Airports Commission: Air travel could be transformed within a few years – with no more 'stacking'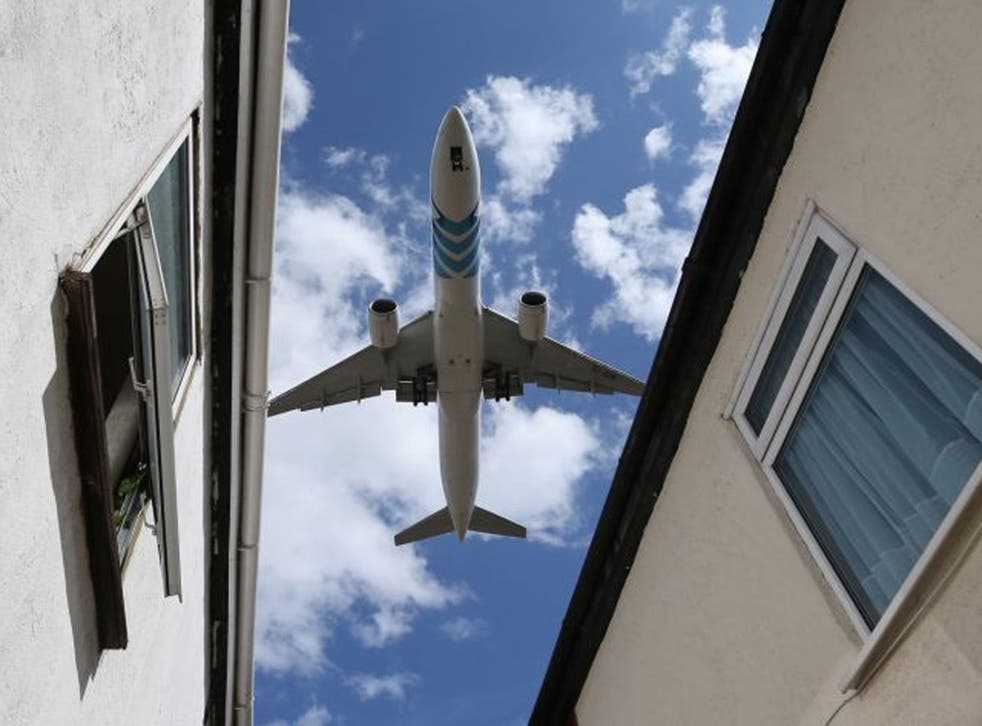 An end to flying around in circles over the Home Counties: that is the prospect if the Davies Commission's short-term proposals for dealing with the aviation capacity crunch are accepted. But residents of west London face even more landings before 6am.
Attention on the interim review from Sir Howard Davies' Airports Commission has focused on the short-list of new runways. But with 2030 set as the deadline for extra capacity, the commission has come up with a wide-ranging prescription for coping until then.
The most dramatic proposal, which will find favour with passengers and residents alike, is to eliminate the practice of "stacking" in South East England. At present, aircraft heading for Heathrow are often held over one of four beacons in the Home Counties while they await clearance to land at Europe's busiest airport.
Holding planes in stacks allows air-traffic controllers efficiently to sequence the arrival of aircraft to make full use of the runway capacity. But it is expensive in fuel, environmental impact and time.
Sir Howard said: "There are many inefficiencies in the way airspace is managed."
Airlines could face fines if they turn up in London's airspace either early or late. The commission urged the air-traffic control firm, NATS, to "Encourage greater adherence to schedule by airlines through stricter enforcement of aircraft required time of arrival at fixed points en route."
A perennial bottleneck is the hour between 6am and 7am. Many airlines schedule arrivals at Heathrow for that hour, because earlier touch-downs are heavily restricted. But Sir Howard recommends "smoothing" the timetables - tackling the surge by allowing more aircraft to land between 5am and 6am.
To dampen opposition from local residents, he also says that the practice of landing on both runways simultaneously in the early morning should end, except at times of disruption.
At present Heathrow's usual mode of operation is that one runway is designated for landings and the other for departing aircraft. They switch at 3pm daily to allow respite for communities near the airport.
The Airports Commission considered the merits of "mixed mode" operations at Heathrow, whereby both runways are used for take-offs and landings simultaneously. It could increase the airport's capacity by around 15 per cent without extra building.
Sir Howard ruled out mixed-mode in the short term. But anti-expansion campaigners are likely to be angered by two of his proposals. The first is to switch tactically to mixed-mode when arrival delays as short as 10 minutes arise. Longer term, the commission envisages that mixed-mode could be employed ahead of the opening of a third runway at Heathrow. That would allow a gradual build-up of traffic rather than opening the floodgates for a sudden increase in operations when the new runway is ready.
The Davies Commission also called upon the Civil Aviation Authority to remove the obligation for air-traffic controllers to space out landings when both Heathrow runways are used for arrivals. It wants the runways to be deemed independent of each other.
While Sir Howard prescribes measures aimed at preventing the build-up of delays, some passengers could find that their flight is pro-actively cancelled. When disruption is forecast, says the report, airlines, air-traffic controllers and the airport should manage the problem by cancelling certain flights a day ahead.
The Davies Commission also called on the government to provide parliamentary time for establishing an Independent Aviation Noise Authority to handle the concerns of residents.
Video: 'Boris Island' airport option
By default player size is set to 420 x 315px. But you can resize player width and height once you get the player code using player params.
Register for free to continue reading
Registration is a free and easy way to support our truly independent journalism
By registering, you will also enjoy limited access to Premium articles, exclusive newsletters, commenting, and virtual events with our leading journalists
Already have an account? sign in
Register for free to continue reading
Registration is a free and easy way to support our truly independent journalism
By registering, you will also enjoy limited access to Premium articles, exclusive newsletters, commenting, and virtual events with our leading journalists
Already have an account? sign in
Join our new commenting forum
Join thought-provoking conversations, follow other Independent readers and see their replies