Sir Ivan Rogers 'held secret Brexit talks with David Cameron' before Christmas'
Former British ambassador reportedly warned that Theresa May was not doing enough to prepare the UK in the event of a 'disorderly' departure from the EU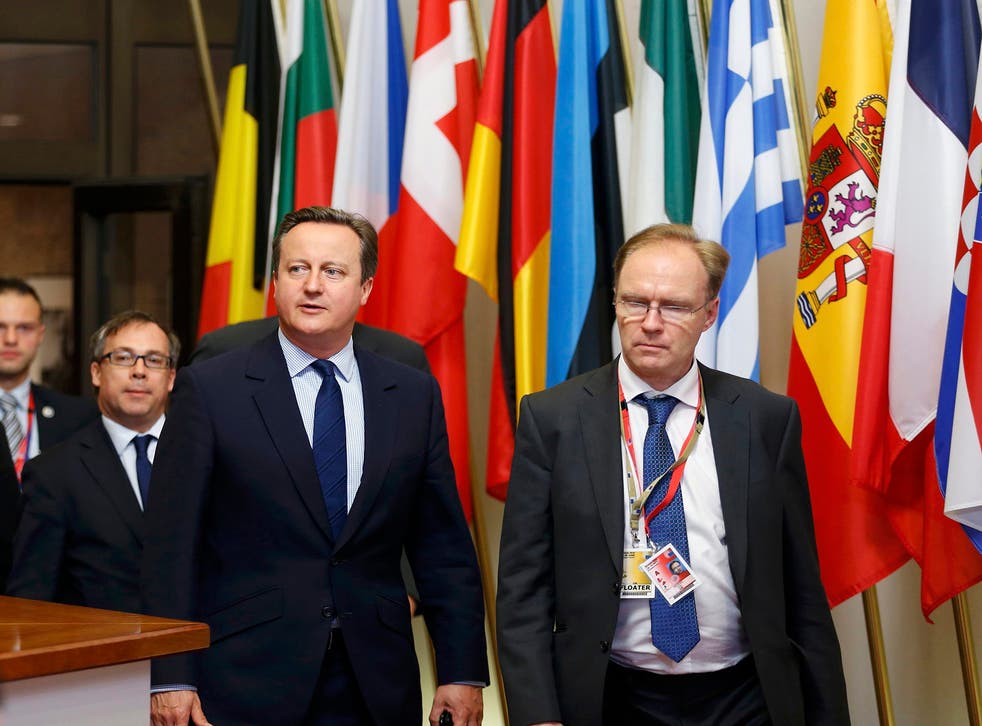 Sir Ivan Rogers engaged in secret talks with former prime minister David Cameron to warn him that Theresa May was "botching Brexit," it has been claimed.
The British ambassador to the European Union, who resigned from his post last week, reportedly told Mr Cameron that the current Prime Minister was not doing enough to prepare the UK in the event of a "disorderly" departure from the bloc.
Sir Ivan allegedly told friends of his fears a hard Brexit could lead to "mutually assured destruction."
"Rogers spoke to Cameron. His biggest fear was that the biggest issue is not hard or soft Brexit, but whether we have an orderly or a disorderly Brexit," a source told the Sunday Times.
"He thinks we are heading for a car crash, where we don't get a deal and we crash out with nothing. Downing Street's view was that he should stop being such a pessimist. Rogers thinks we need to plan for a disorderly Brexit on our terms rather than theirs. No 10 has not given that the priority it deserves."
According to a friend of Mr Cameron's, the pair dined together towards the end of 2016, the Sunday Times reports.
It came amid claims that Ms May was excluding key ministers from Brexit decisions.
The Prime Minister has reportedly commissioned multiple briefing papers from senior officials, which she has not shared with her three Brexit ministers.
Ms May will begin her final push towards Brexit on Thursday when she addresses the first cabinet committee meeting of the year on the EU.
Ministers will make plans for a potential crisis strategy should the Supreme Court rule that Ms May does not have the power to trigger Article 50 using a royal prerogative, rather than by an Act of Parliament.
It came as Sir Ivan resigned from the civil service, just days after stepping down in Brussels after accusing the government of "muddled thinking".
The Foreign and Commonwealth Office (FCO) confirmed he would not continue with any role within the civil service.
Sir Tim Barrow, a former UK ambassador to Moscow, has replaced Sir Ivan as Britain's EU ambassador. He was described by No 10 as a "seasoned and tough negotiator".
Join our new commenting forum
Join thought-provoking conversations, follow other Independent readers and see their replies