Sir Richard Branson condemns rail bid process as Virgin Rail loses West Coast Main Line franchise to FirstGroup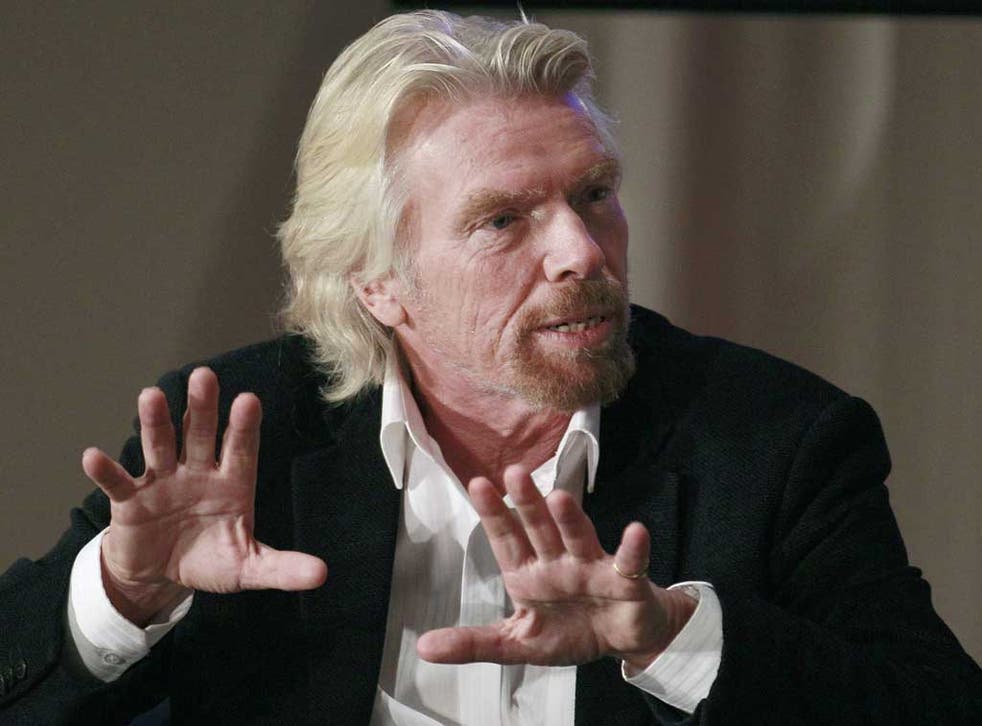 Virgin Rail lost its West Coast main line franchise to rival transport company FirstGroup today following a Government bidding process dubbed "insane" by Virgin boss Sir Richard Branson.
Virgin has run the London to Scotland West Coast, with its high-speed tilting Pendolino trains, since 1997, more than doubling annual passenger numbers.
But today the Government announced that a new 13-year franchise for West Coast was being awarded to FirstGroup which already operates a number of other rail routes.
FirstGroup will pay £5.5 billion back to the Government in premiums over the life of the franchise, with Rail Minister Theresa Villiers saying the new franchise would deliver "big improvements for passengers with more seats and plans for more services".
FirstGroup chief executive Tim O'Toole said his company would be making "significant improvements, including reduced journey times, and introducing new direct services".
But Labour, transport unions and Sir Richard fear FirstGroup will be unable to meet its performance promises and financial commitments and that the award of the new franchise could result in service cuts, job losses and big fare rises.
Sir Richard said Virgin, believed to have bid around £4.8 billion for the franchise, could not have bid more without cutting customer quality and raising fares "considerably".
In a strongly-worded statement, Sir Richard added that he was "extremely disappointed" with the franchise decision made by the Department for Transport (DfT).
He went on: "Based on the current flawed system, it is extremely unlikely that we would bid again for a franchise."
Sir Richard said bankruptcy had hit former East Coast main line operators GNER and National Express who had "overbid" for the East Coast franchise.
He went on: "Sadly, the Government has chosen to take that risk with FirstGroup and we only hope they will continue to drive dramatic improvements on this line for years to come without letting everybody down."
Sir Richard added that this was the fourth time Virgin had been outbid in a franchise tender process.
He went on: "On the past three occasions, the winning operator has come nowhere close to delivering their promised plans and revenue, and has let the public and country down dramatically.
"GNER and National Express over-promised in order to win the franchise and spectacularly ran into financial difficulties in trying to deliver their plans. The East Coast is still in Government ownership and its service is outdated and underinvested, costing passengers and the country dearly as a result.
"Insanity is doing the same thing over and over again and expecting different results. When will the Department for Transport learn?"
The DfT said benefits of the new franchise, which will start on December 9, would include:
:: Around 12,000 extra seats a day when the new 11 six-car electric trains come into service in December 2016;
:: This is in addition to the 106 extra Pendolino carriages currently being introduced into operation which will deliver more than 28,000 extra daily seats;
:: More services: Initially First West Coast will operate the timetable they will inherit from the current franchise but are seeking to introduce a number of new services including a London Euston to Blackpool service from 2013 and, from 2016, services from London to Telford Central, Shrewsbury and Bolton;
:: Improved services: Journey time improvements between London and Glasgow are planned, as well as additional services from London to Preston.
:: Improved stations: First West Coast is taking over responsibility for maintenance at 17 stations and will spend at least £22 million on a station investment programme.
Ms Villiers said that as well as improved travelling conditions and plans for more services, the franchise would see passenger satisfaction targets included for the first time.
But shadow transport secretary Maria Eagle said that passengers would "lose out" and ministers had to "reassure taxpayers that they have not been swayed by an unrealistic bid that does not in the end deliver the payments that have been promised".
The RMT transport union said the FirstGroup bid was "a total con from top to bottom" and was linked to "massive cuts to jobs and services and huge increases in fares".
The TSSA transport union said that only by the introduction of 14 years of inflation-busting pay rises could FirstGroup meet its premium payments.
Rail customer watchdog Passenger Focus said the important thing for rail travellers was value for money and "not the name on the side of the train".
The Institute of Directors said it hoped the new franchisee would be "able to fulfil the pledges of their bid" and improve passenger services.
PA
Register for free to continue reading
Registration is a free and easy way to support our truly independent journalism
By registering, you will also enjoy limited access to Premium articles, exclusive newsletters, commenting, and virtual events with our leading journalists
Already have an account? sign in
Register for free to continue reading
Registration is a free and easy way to support our truly independent journalism
By registering, you will also enjoy limited access to Premium articles, exclusive newsletters, commenting, and virtual events with our leading journalists
Already have an account? sign in
Join our new commenting forum
Join thought-provoking conversations, follow other Independent readers and see their replies