Sixty five young adults and teenagers have died in prison in last four years, report finds
The commonest cause was suicide, with 54 of the 65 deaths being classed as 'self-inflicted'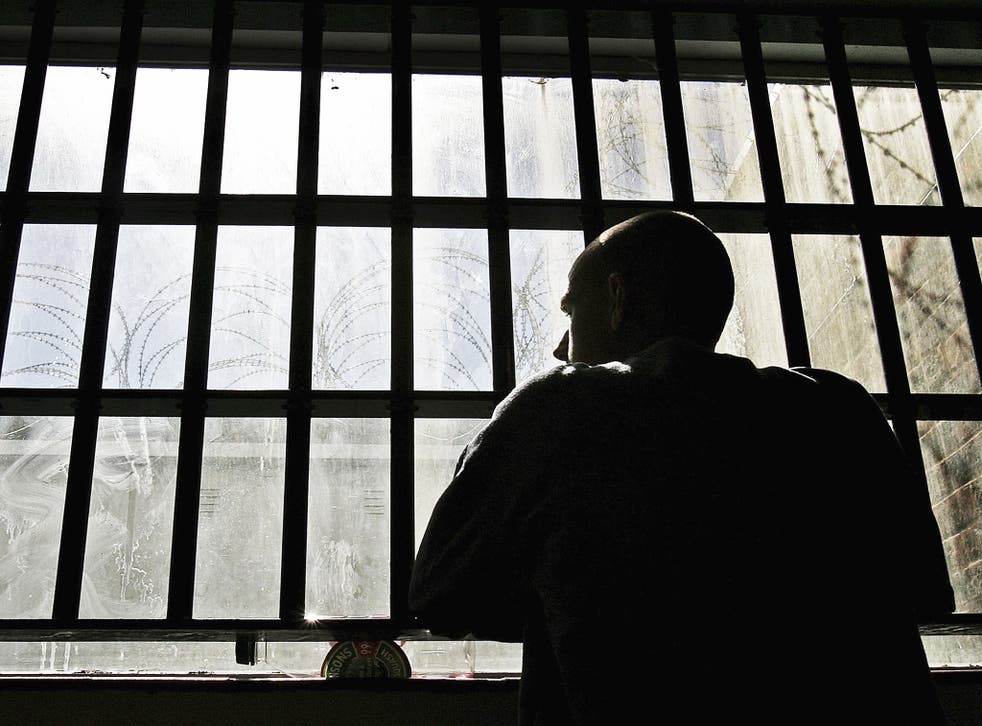 Sixty five young adults and teenagers have died in prison in four years, a new report reveals.
The study by the charity INQUEST into the deaths in custody of three children under 18, and 62 aged 18 to 24 is published on the same day as a separate report on the worsening overcrowding in prison in England and Wales.
The commonest cause was suicide: 54 of the 65 deaths were classed as "self -inflicted". Most of the victims had mental health issues, and half had a previous history of self harm.
The report, Stolen and Missed Opportunities accuses the authorities of not learning the lessons from earlier deaths in prison. "This report exposes a litany of systemic neglect, institutionalized complacency and short-sighted policies," Deborah Coles, co-director of INQUEST, said.
A separate report shows prisons in England and Wales having to accommodate more prisoners at the same time that the number of places have been cut – leaving three out of four prisons overcrowded.
The latest figures from the Howard league for Penal Reform show that in two years up to January 2015, 10 prisons were closed and two more converted to immigration, while the number of prisoners went up from 75,374 to 78,935.
This has created a situation in which one prison, in Leeds, which was designed for 669 prisoners, is actually holding 1,218.A smaller prison in Swansea was designed for 242, but holds 422. Wandsworth prison, in London, has a capacity of 943, but holds 1,606 prisoners.
News of worsening overcrowding comes after a government admission that prison violence is on the increase. In the 12 months to the end of June 2014 there were 15,441 assault incidents, the highest figure for six years. Ninety-six percent of incidents were in male prisons.
The number of assaults classed as "serious" reached record levels, 1,817, of which 395 were serious assaults on prison staff - also an all-time yearly high.
Frances Crook, Chief Executive of the Howard League for Penal Reform, said: "Caging men in squalor with nothing to do all day is never going to help them become law-abiding citizens on release.
"Far too many people are being sent into already overcrowded jails and the need to stem the flow is now urgent. Government must get a grip on a prison system in crisis that is feeding the crime problem and creating more victims."
Anyone in need of confidential support can contact the Samaritans in the UK 24 hours a day on 08457 90 90 90.
Register for free to continue reading
Registration is a free and easy way to support our truly independent journalism
By registering, you will also enjoy limited access to Premium articles, exclusive newsletters, commenting, and virtual events with our leading journalists
Already have an account? sign in