Six-year-old girl with learning difficulties forced into child marriage
'It's very much a British problem happening to girls and boys in our classrooms, and schools are not spotting the signs,' charity says
Matt Payton
Monday 22 February 2016 16:56 Comments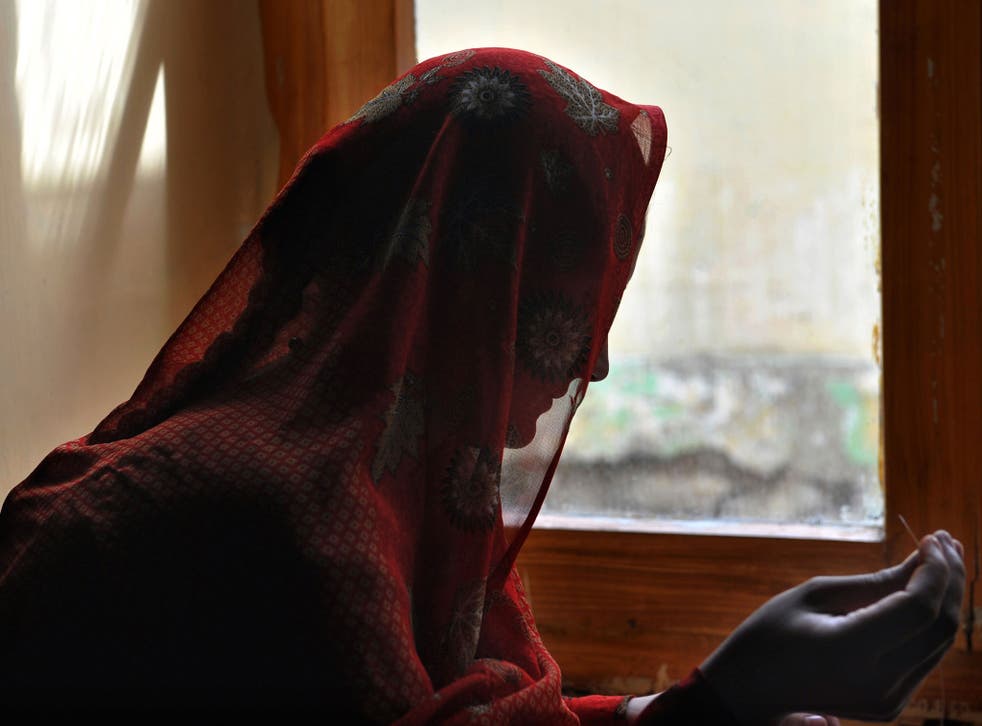 A six-year-old girl with learning difficulties was removed from school and taken to marry an older man in Pakistan, an investigation has found.
The unnamed child, who subsequently returned to school in the UK, is among dozens of young girls and boys still being forced into marriage despite the introduction of legislation and specific task forces.
She was among a number of cases reported following a Sunday Times investigation, which found child marriages had been taking place in mosques and living rooms in the UK as well as abroad.
Since 2014, the Home Office says there have been 46 prosecutions for forced marriage.
Karma Nirvana, a charity supporting victims of child marriage and honour attacks, said it had received over 1,000 phone calls about cases involving children aged between five and 17 over the last three years
Its founder, Jasvinder Sanghera, said: "It's very much a British problem happening to girls and boys in our classrooms, and schools are not spotting the signs.
"The evidence is compelling; it's damning, and it's been around in Britain since 2005.
"But the cases we know about are just the tip of the iceberg."
Another case uncovered concerned a nine-year-old girl from London who was protected by a court order from marriage in Afghanistan to a cousin twice her age.
Another girl, aged 11, was forced to marry a 20-year-old man in Bangladesh and was left there with him until a court order saw her returned home.
UK news in pictures

Show all 50
While teaching schoolchildren about forced marriage is not part of the curiculum, there are resources available to allow headteachers in affected communities to talk to pupils about the issue in personal, social and health education (PSHE) lessons.
Minister for preventing abuse, exploitation and crime, Karen Bradley MP, said: "We made forced marriage a criminal offence in 2014 to better protect victims and send a clear message that this abhorrent practice is totally unacceptable and will not be tolerated in the UK.
"Political and cultural sensitivities must not get in the way of tackling honour-based abuse."
Last year, Childline reported a 30 per cent rise in phone calls regarding this issue.
Register for free to continue reading
Registration is a free and easy way to support our truly independent journalism
By registering, you will also enjoy limited access to Premium articles, exclusive newsletters, commenting, and virtual events with our leading journalists
Already have an account? sign in
Register for free to continue reading
Registration is a free and easy way to support our truly independent journalism
By registering, you will also enjoy limited access to Premium articles, exclusive newsletters, commenting, and virtual events with our leading journalists
Already have an account? sign in
Join our new commenting forum
Join thought-provoking conversations, follow other Independent readers and see their replies