Woman diagnoses cancerous mole on ankle through smartphone app
'If you have any worries at all, I definitely recommend that you try the SkinVision app – it saved my life'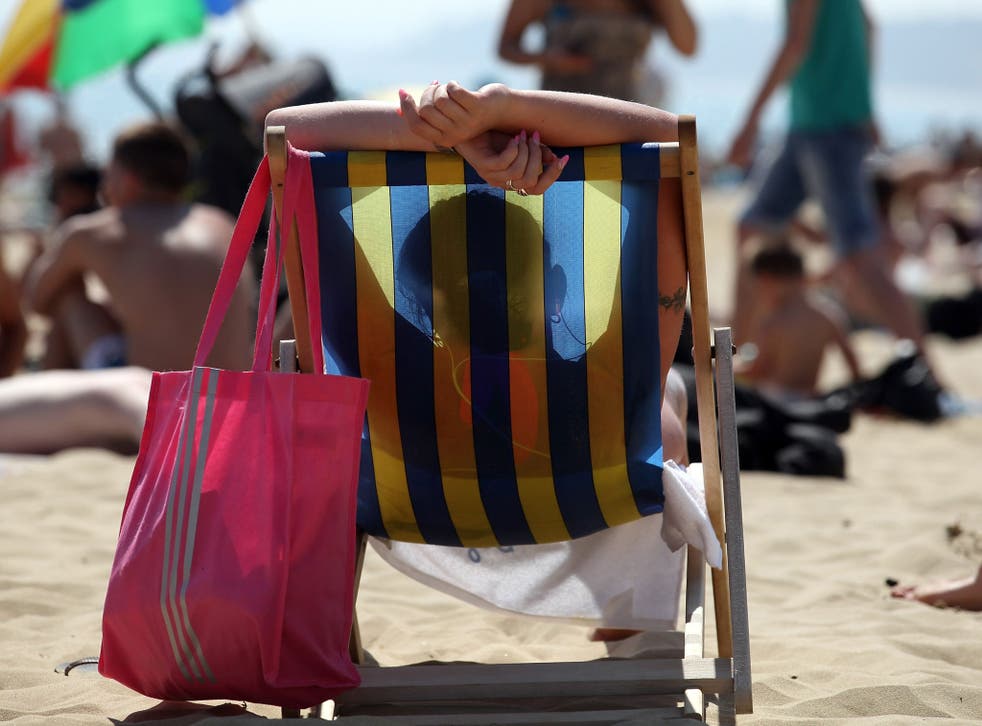 A woman who diagnosed a cancerous mole on her ankle via a smartphone app claimed the technology "saved her life".
After reading a magazine article about the SkinVision app, Nikie Duddridge, 46, from Somerset, downloaded it for free to scan moles on her arms and legs.
All checked out normal except one.
The app showed a "red warning" sign for a mole on the back of her ankle, which had multiple shades and was about half the size of a fingernail. She was advised to get immediate medical attention.
She sent a picture of the mole to her friend, who is a nurse and advised her to see a doctor.
Ms Duddridge was told she had skin cancer with a "fist-sized tumour" behind the mole.
"I was shocked and terrified," she wrote in an article for the Mirror.
13 ways to help prevent cancer

Show all 13
"Just a few weeks after I first used the app, surgeons were removing a malignant melanoma – the most aggressive form of skin cancer."
The app uses fractal geometry, looking for patterns in the outlines and shapes of moles which make them more likely to be malignant. Moles are classed by the app as high, medium or low risk.
Hospital tests also discovered Ms Duddridge had pre-cancerous cells on five lymph nodes in her groin and one behind her knee, which were removed.
The 46-year-old took seven weeks off work to recover, and said she was reliant on friends and family during that time.
Big Bang Theory cast films skin cancer awareness campaign in memory of young fan
She was given the all-clear in February with no requirement for further treatment, except a check-up every three months for the next five years.
"I also have no history of skin cancer in the family. If you have any worries at all, I definitely recommend that you try the SkinVision app – it saved my life," she wrote.
"I've been left with a vivid ankle scar but it's fading – but that's nothing when I think that I could have died.
"Hopefully, I now have a much longer life left to enjoy."
Skin cancer is the most common form of cancer in the UK.
At least 100,000 new cases are diagnosed every year, and more than 2,500 people die – equivalent to around seven people every day, according to the British Skin Foundation.
Normal moles have smooth, consistent outlines and tend to be all one colour. They do not tend to be itchy, painful or bleed.
Health experts advise people to stay out of the sun, wear SPF15 or higher and seek medical advice if you notice any unusually coloured or shaped moles, or any existing moles that change shape or colour.
Register for free to continue reading
Registration is a free and easy way to support our truly independent journalism
By registering, you will also enjoy limited access to Premium articles, exclusive newsletters, commenting, and virtual events with our leading journalists
Already have an account? sign in
Register for free to continue reading
Registration is a free and easy way to support our truly independent journalism
By registering, you will also enjoy limited access to Premium articles, exclusive newsletters, commenting, and virtual events with our leading journalists
Already have an account? sign in
Join our new commenting forum
Join thought-provoking conversations, follow other Independent readers and see their replies