Skywriting set to return to British skies after 60 years
Department for Transport begin public consultation to change law decades after ban introduced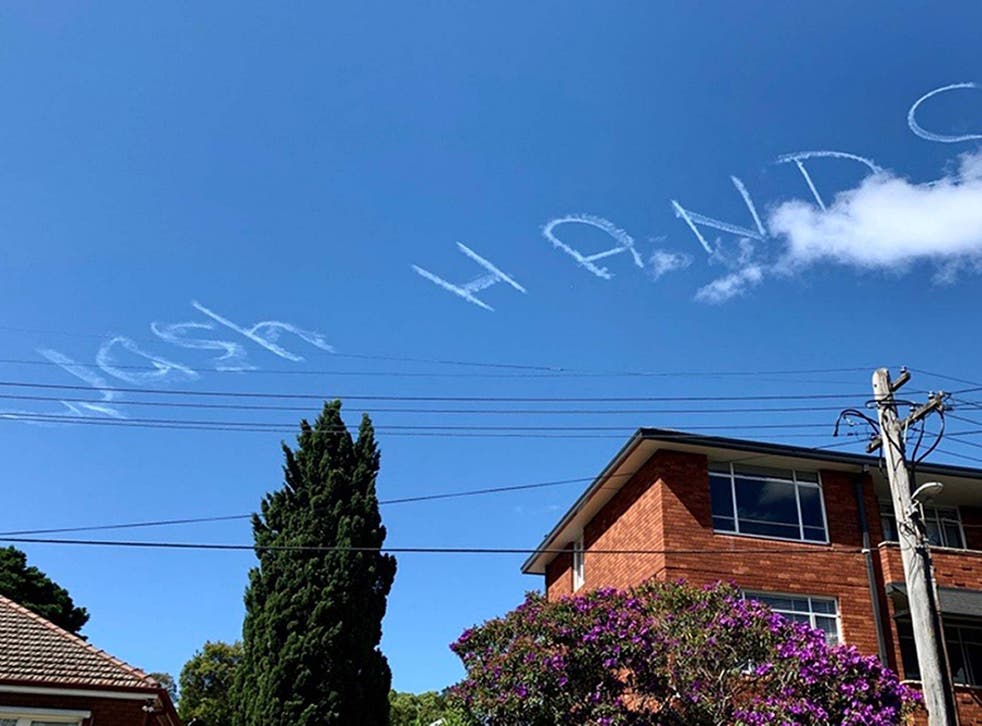 The forbidden art of using planes to write messages in the skies above the UK is set to make a comeback for the first time in 60 years.
Skywriting and skytyping were banned by the government in 1960 because of concerns over safety and the potential spread of political propaganda.
However officials are now planning to change the law to allow the creation of mid-air advertising slogans, birthday greetings and marriage proposals.
The Department for Transport (DfT) estimates that skytyping – which involves emitting puffs of smoke to create a line of text – could raise £4m in tax revenue in five years.
It would also revitalise the aviation and advertising industries and expand the market for expert British skywriting pilots who can only work abroad. At present they can only trail messages on banners in the sky above the UK.
However the potential problems include increased CO2 emissions, safety concerns and abusive or inappropriate messages.
"Offensive or otherwise illegal content could be subject to general criminal law," the DfT writes in its online consultation document.
"Depending on the nature of the display, complaints could also be addressed to the Local Trading Standards departments or Advertising Standards Agency."
Officials say the smoke used to make the messages is a refined white mineral oil which is non-toxic and inherently bio-degradable.
UK news in pictures

Show all 50
The environmental impact of the piston-engine planes flown by skytyping pilots is said to be "negligle", with CO2 emissions estimated at three tonnes per year, compared to 35 million tonnes for the UK aviation industry.
"It is important to stress that the potential additional emissions resulting from skytyping and skywriting activities are expected be minimal and have a negligible impact overall on lead emissions in the UK," the DfT said.
Join our new commenting forum
Join thought-provoking conversations, follow other Independent readers and see their replies