Widow leads fight over smart motorways after landmark crash inquest
Claire Mercer calls for Highways England to be investigated for corporate manslaughter after coroner concludes infrastructure poses 'ongoing risk of future deaths'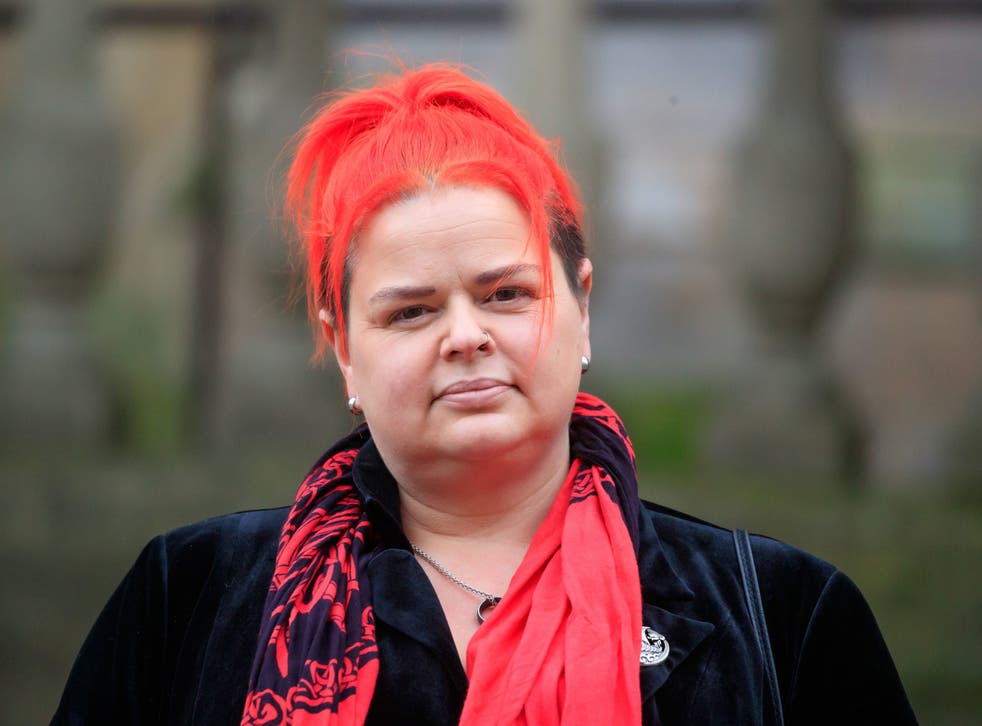 The widow of a motorist who died on a smart motorway is leading the fight to have them banned after a coroner concluded they pose "an ongoing risk of future deaths".
Claire Mercer has spent the last year and a half campaigning against smart motorways - where the hard shoulder is converted to an active lane - after her husband Jason died on a stretch of the M1 along with delivery driver Alexandru Murgeanu in June 2019.
And she found fresh resolve this week after Sheffield coroner David Urpeth acknowledged the lack of a hard shoulder contributed to their deaths.
Monday's inquest found the primary cause of death of Mr Mercer, 44, and Mr Murgeanu, 22, was the careless driving of lorry driver Prezemyslaw Szuba, who ploughed into their vehicles as they stood stationary in lane one following a minor shunt.
But in recording a conclusion of unlawful killing, Mr Urpeth said: "I find, as a finding of fact, it is clear a lack of hard shoulder contributed to this tragedy."
The coroner told an inquest at Sheffield town hall: "I believe that smart motorways, as things currently stand, present an ongoing risk of future deaths."
Ms Mercer, from Rotherham, South Yorkshire, is calling for police to investigate Highways England for manslaughter.
In an interview with The Times, Ms Mercer said she has already asked the police force to investigate Highways England numerous times and has even filed complaints over their handling of her case to the police watchdog.
The widow, who has given up her job to dedicate her time to the campaign, approached Sergeant Mark Brady, who oversees major collision investigations for South Yorkshire police, to ask if his team would investigate Highways England for corporate manslaughter.
She said the officer, who told the hearing Szuba "would have driven clean past" Mr Mercer and Mr Murgeanu had there been a hard shoulder, "was careful not to promise [to investigate Highways England] because it's not his decision, but he's my contact with the people whose decision it is".
Mr Urpeth said it was not his role to conduct a public inquiry into smart motorways, but outlined a number of areas he believed should be considered by the government and Highways England.
He said this included combating confusion among drivers about what to do on smart motorway, especially as many stretches alternate between "traditional" and "smart" running.
The coroner also said he would be writing to Highways England and transport secretary Grant Shapps recommending a review of smart motorways.
Mr Shapps is said to have called an urgent meeting after new analysis found less than five per cent of England's 500-mile smart motorway network has radar technology to detect breakdowns in live lanes.
Highways England figures show the system has only been installed on three sections of motorway, totalling 37 miles.
The government-owned company had pledged to roll out the Stopped Vehicle Detection upgrade on all "smart motorway" stretches as part of an 18-point action plan launched by Mr Shapps in March 2020 following an "evidence stocktake" amid concerns about incidents where vehicles stopped in traffic were hit from behind.
Additional reporting by PA
Register for free to continue reading
Registration is a free and easy way to support our truly independent journalism
By registering, you will also enjoy limited access to Premium articles, exclusive newsletters, commenting, and virtual events with our leading journalists
Already have an account? sign in
Register for free to continue reading
Registration is a free and easy way to support our truly independent journalism
By registering, you will also enjoy limited access to Premium articles, exclusive newsletters, commenting, and virtual events with our leading journalists
Already have an account? sign in
Join our new commenting forum
Join thought-provoking conversations, follow other Independent readers and see their replies