Fresh calls to scrap smart motorways as report finds motorists 'more likely to die' on them
Drivers are at three times greater risk if they suffer breakdown on a carriageway without a hard shoulder, dossier says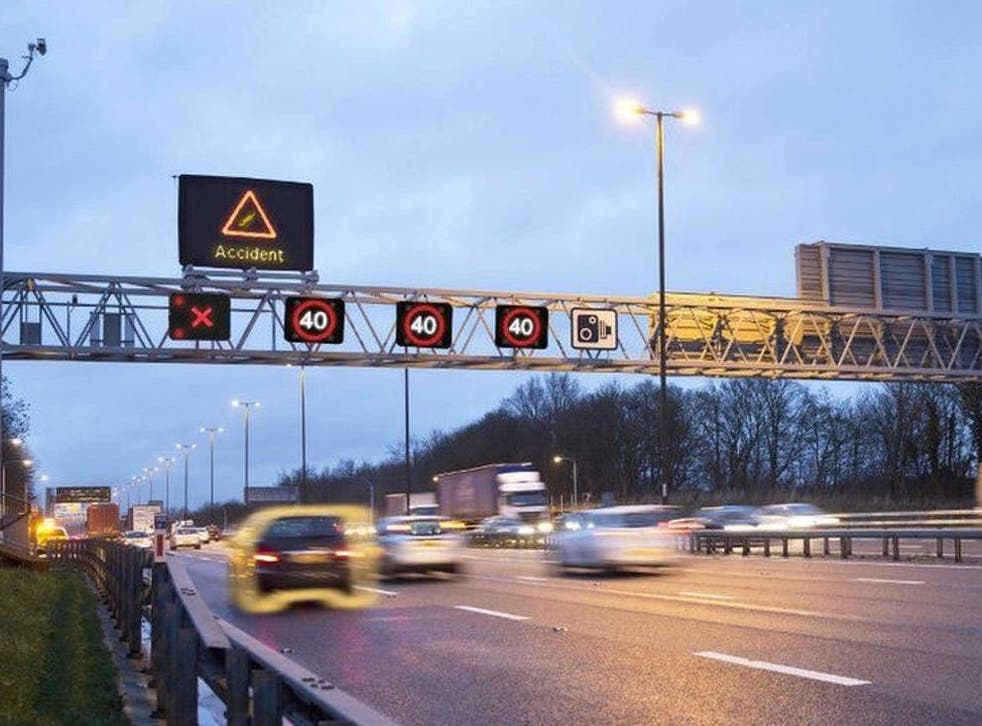 Fresh calls to scrap smart motorways are being made after an independent report found motorists were "more likely to die" on them than conventional M-roads.
Drivers are at three times greater risk of tragic consequences if they suffer a breakdown on a carriageway without a hard shoulder, the new 220-page dossier states.
"I am in no doubt the 'All Lane Running' smart motorway has the lowest level of intrinsic safety of any form of motorway," writes report author Sarah Simpson, a transport expert at engineering consultancy Royal Haskoning DHV.
The findings – which come after Ms Simpson spent a year analysing government data – will now be sent to transport secretary Grant Shapps.
Among other conclusions, the investigation found the risk of being in a live lane breakdown increases by 216 per cent where the hard shoulder had been scrapped and replaced with only emergency refuges at distanced intervals.
Read more:
The report comes amid growing concerns about the safety of motorways without hard shoulders. Thirty-eight people died on such stretches in the five years up to 2020, a BBC investigation found last year, while at least four coroners have said the system poses an ongoing risk to life. One police and crime commissioner, Dr Alan Billings in South Yorkshire, has called for them to be abandoned altogether. "We expect people to design danger out of motorways, not design danger in," he said previously.
The new report itself was commissioned by Claire Mercer, who has been campaigning for the system to be scrapped or made intrinsically safer since her own husband Jason died following a crash on the M1 near Sheffield in June 2019.
The 44-year-old was killed along with Alexandru Murgeanu, 22, when they were hit by a lorry after they had pulled over in a live lane following a collision.
Ms Mercer, from Rotherham, in South Yorkshire, said: "Smart motorways are death traps.
"This report vindicates what I and other campaigners have been saying for some time. The report author warned me that she would only write what she found to be true, so it is independent. How many more people have to suffer the heartbreak of losing a loved one or suffer life changing injuries before action is taken?"
Highways England, the government-owned company charged with looking after the country's major routes, said it would read the findings and respond in due course but pointed out that the Department for Transport had already conducted its own safety review, which was concluded last spring.
"The government's evidence stocktake of the safety of smart motorways analysed a wealth of data and found that in most ways they are as safe as, or safer than, conventional motorways," a spokesperson said. "We are committed to delivering the stocktake actions to further raise the bar on smart motorway safety."
Seven schemes to convert regular motorways into smart moorways are currently ongoing, including for stretches of the M1, M4 and M6.
Join our new commenting forum
Join thought-provoking conversations, follow other Independent readers and see their replies