Smoking ban for drivers with children in the car comes into force
The law is designed to protect children from the dangers of second-hand smoke
Samuel Osborne
Thursday 01 October 2015 13:43 Comments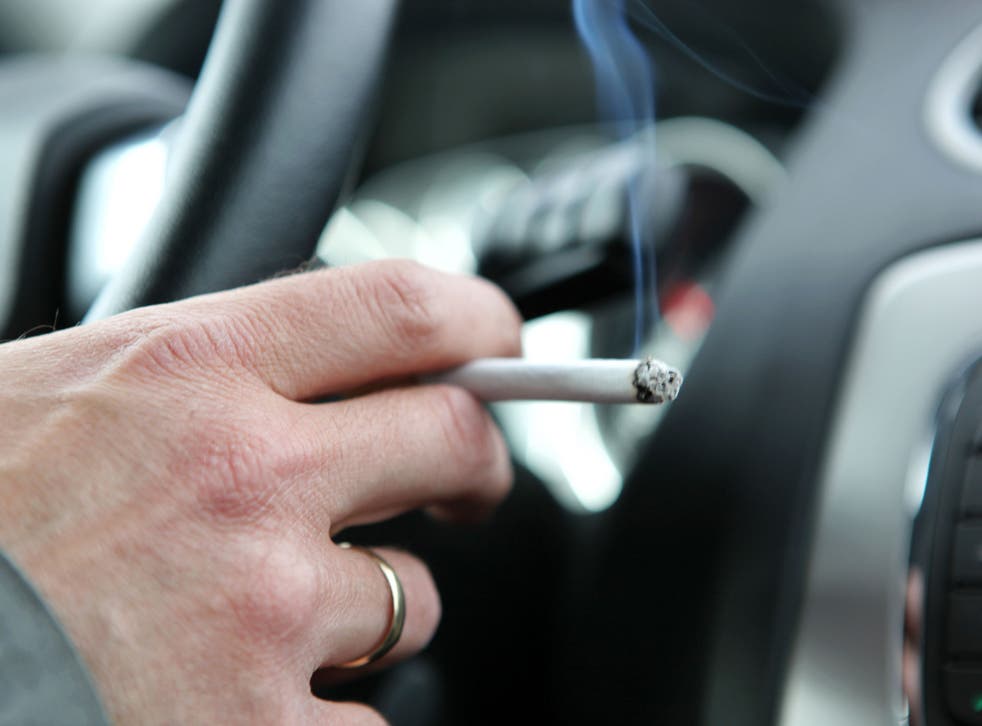 A new law banning smoking in vehicles carrying children has come into force.
Those who break the law could face a penalty fine of £50 whenever an under-18 is in the car, even if the windows are down or the sunroof is open.
More than 430,000 children are exposed to second-hand smoke in family cars each week, according to the British Lung Foundation.
However, the law will not apply to users of e-cigarettes or those driving in a convertible that has the roof down.
The law is designed to protect children from the dangers of second-hand smoke, which the government says can put them at risk of serious conditions, including cancer, pneumonia and exacerbated asthma.
It follows a study by Newcastle University, Public Health England and Fresh Smoke Free North East which revealed that even with the window open, levels of dangerous chemicals from smoking were over 100 times higher than the government's recommended safety guidelines.
Professor Kevin Fenton, National Director for Health and Wellbeing at Public Health England, said: "This experiment unearths shocking data, reflecting again that there is no safe way to smoke in a car with a child. Not matter what the situation, they will always be exposed to dangerous chemicals which can put them at risk of developing serious health conditions."
The Scottish Parliament is expected to consider bringing in its own law next year, the BBC reports.
Professor Dame Sally Davies, Chief Medical Officer for England, said: "This legislation is a landmark in protecting children from second-hand smoke.
"Smoking just a single cigarette in a vehicle exposes children to high levels of air pollutants and cancer-causing chemicals like arsenic, formaldehyde and tar, and people often wrongly assume that opening a window, or letting in fresh air, will lessen the damage."
Register for free to continue reading
Registration is a free and easy way to support our truly independent journalism
By registering, you will also enjoy limited access to Premium articles, exclusive newsletters, commenting, and virtual events with our leading journalists
Already have an account? sign in
Join our new commenting forum
Join thought-provoking conversations, follow other Independent readers and see their replies