Smoking in some cars will be banned from tomorrow. Here's what you need to know
'This legislation sends a clear message that children should grow up in a smoke-free environment, and who could disagree with that?' says anti-smoking charity
Matt Payton
Sunday 04 December 2016 18:13 Comments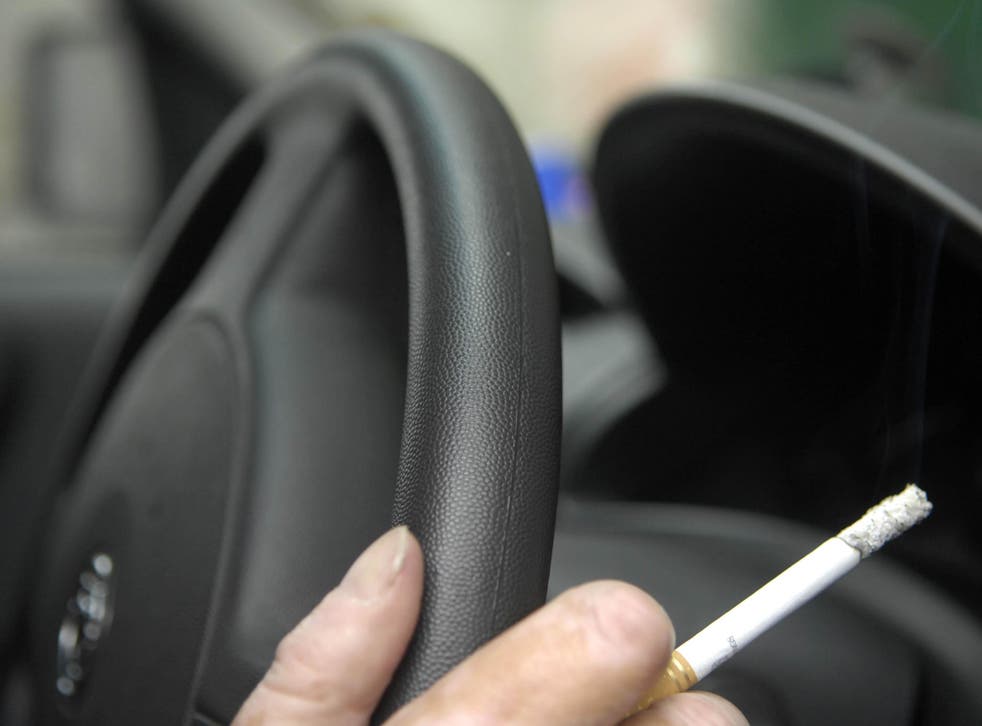 Smoking in cars carrying children will be banned in Scotland from tomorrow.
Anyone caught smoking in a private car with a passenger under the age of 18 faces an on-the-spot fine of £100 or a fine up to £1,000 if taken to court.
Health campaigners have backed the new regulations, stating one in six 15-year-olds are being exposed to second-hand smoke in cars.
The Smoking Prohibition (Children in Motor Vehicles) Bill, introduced by Liberal Democrat MSP Jim Hume, was passed unanimously by the Scottish Parliament in December 2015.
The bill was introduced to protect young people from negative effects of second-hand smoke, which can cause serious conditions such as bronchitis, pneumonia and asthma.
The toxic particles in second-hand smoke can reach harmful concentrations within a minute of lighting a cigarette in a car, ministers said.
Sheila Duffy, chief executive of anti-smoking charity Ash Scotland, said: "We know from speaking to parents that they want to protect their children from tobacco smoke, but often don't know enough about how smoke is harmful and lingers in the air even after you can't see or smell it.
"This legislation sends a clear message that children should grow up in a smoke-free environment, and who could disagree with that?"
Critics such Forest, a pressure group that campaigns against tobacco controls, have labelled the ban as "patronising and unnecessary".
UK news in pictures

Show all 50
Simon Clark, a director of Forest, said: "The regulations are patronising and unnecessary. Very few adults smoke in cars with children.
"Smokers know it's inconsiderate and the overwhelming majority don't do it.
"So few people smoke when there's a child in the car it will be like looking for a needle in a haystack."
A law banning smoking in vehicles carrying children came into force in England and Wales in October last year.
Register for free to continue reading
Registration is a free and easy way to support our truly independent journalism
By registering, you will also enjoy limited access to Premium articles, exclusive newsletters, commenting, and virtual events with our leading journalists
Already have an account? sign in
Join our new commenting forum
Join thought-provoking conversations, follow other Independent readers and see their replies