Shop worker discovers four-foot long snake inside broken speaker
'Nobody believed me when I was yelling 'snake' at them, people must have thought I'd gone mad'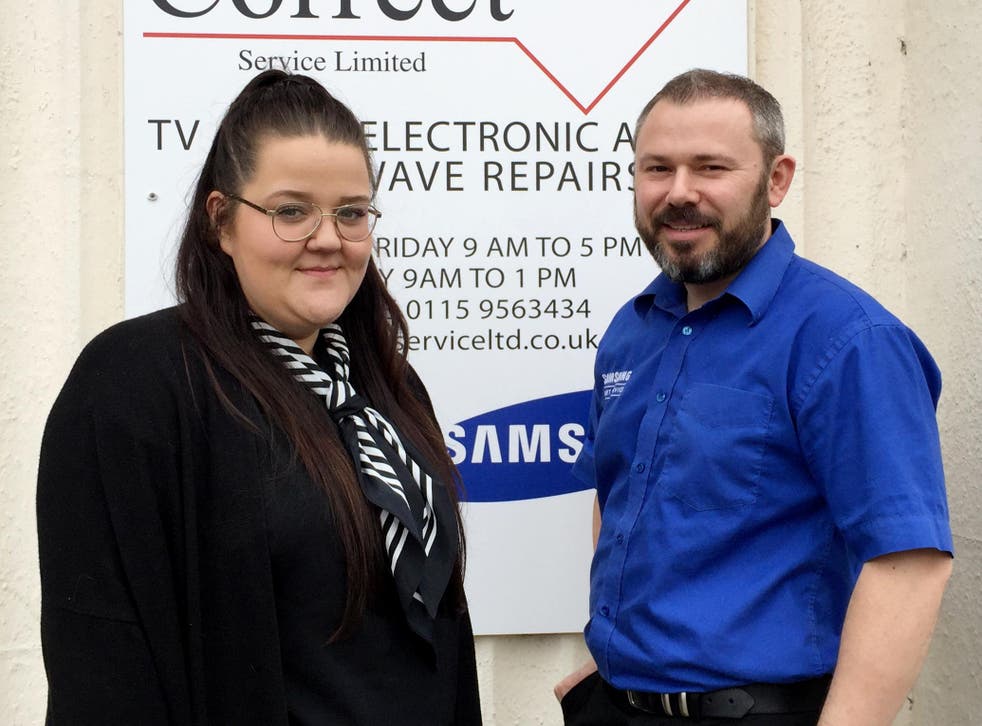 A shop worker was "shocked" when she found a four foot snake inside a speaker which had been brought in for repair as she dealt with a customer.
Sophie Lee, 24, was opening up the speakers to assess the problem at Correct Service in Carlton, Nottingham, when she noticed the royal python named Slithy.
"It was the last thing I expected to see when I opened up the speakers. It was just wrapped around the inside," she said. "I think I screamed the place down. I thought it was alive and I ran into the office screaming and shouting.
"Nobody believed me when I was yelling 'snake' at them, people must have thought I'd gone mad."
She added: "I think at first they thought I had been electrocuted, but when they found out the whole office was going crazy. Especially one girl who has a phobia of snakes, she wasn't happy at all."
The pet had been missing for around two months.
The snake was confirmed to have died by a vet once the owners had picked it up from the repair shop later that day.
"They said, 'that's our pet, he's been missing for two months, is he alive?' So Steve bravely checked and unfortunately it wasn't showing much sign of life. They came in later on and it was really heartbreaking, it was their family pet after all."
Doctor Brian Thompson, 55, of Edwalton, Nottingham, brought the speakers in for repair after they "crackled and banged".
He said: "I thought it was an electrical fault so I took them in for repair, but then I got a call from the shop saying 'have you lost a snake?' it all made sense. It was my son's snake and he is terribly upset.
In pictures: venomous snakes

Show all 5
"We left the cage open about eight weeks ago as you are supposed to do sometimes and when we came back to it the snake had completely vanished. We looked everywhere for it, we even got a chimney sweep in to check inside the chimney. We had actually given up looking for it at this point because it had been so long, so I suppose now we know where it is.
"He was a friendly snake and he liked to hide under his rock but I liked to hold him as well. We are going to bury him in the garden."
Steve Green, 40, the director at Correct Service, added: "Sophie was working on the speaker and we suddenly heard this shriek. It was very peculiar, quite a lot of damage was caused to the speakers."
SWNS
Join our new commenting forum
Join thought-provoking conversations, follow other Independent readers and see their replies