Nine-foot python on loose in Cambridge
Snake not venomous but kills prey by crushing body and inhibiting breathing 
Emma Snaith
Sunday 30 June 2019 09:56 Comments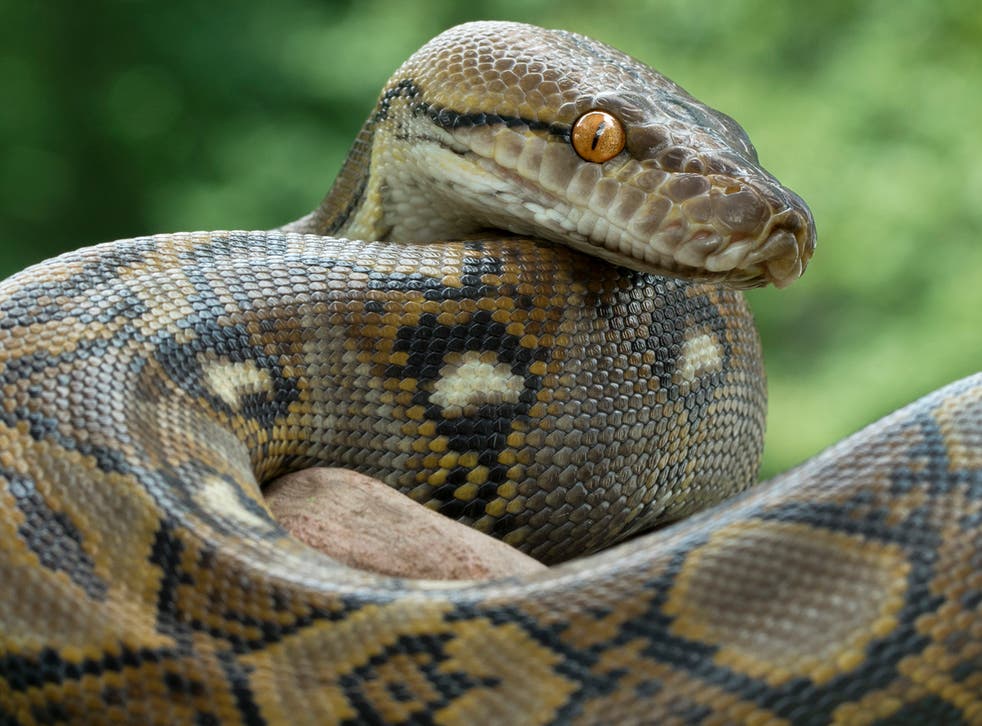 A nine-foot python is reported to be on the loose in Cambridge as police warned residents to remain alert to the potential threat.
The reticulated python was seen in the early hours of Sunday morning around Lovell Road.
Police said that they had visited the area and met the reptile's owner, who confirmed the snake measured nine feet in length.
Reticulated pythons are the world's longest snake and can grow up to 31.5 feet, according to Encyclopaedia Britannica. They are not venomous.
The pythons are constrictors and kill by wrapping their body around their prey to cut off blood circulation to the brain and inhibit breathing. They are found in India, Indonesia, Phillips and Borneo.
Snakes in a park! (And other unlikely UK sights)

Show all 7
In a tweet posted in the early hours of Sunday morning, Cambridgeshire Police wrote:
"In the early hours of this morning Officers attended the area of Lovell Rd Cambridge. Reports of a three meter snake seen in the area.
"Police have located the owner but not the Reticulated Python confirmed to be 9ft long. Any sighting please notify Cambs Police on 101."
It comes after Cambridgeshire Police found a large orange and black striped corn snake on the loose in May.
"Road policing officers got a bit of a shock this morning when they came across thissss snake in the grass on Arbury Road in Cambridge," police said on Twitter.
The corn snake was taken to a wildlife centre in Stretham as it was though to be a lost pet.
Anyone who sees the latest snake is asked to notify police on 101.
Additional reporting by PA
Register for free to continue reading
Registration is a free and easy way to support our truly independent journalism
By registering, you will also enjoy limited access to Premium articles, exclusive newsletters, commenting, and virtual events with our leading journalists
Already have an account? sign in
Join our new commenting forum
Join thought-provoking conversations, follow other Independent readers and see their replies