So how much can you drink and still be able to drive safely?
Alcohol and automobiles don't mix, a new report suggests. Jeremy Laurance examines the case for tightening the law
Thursday 17 June 2010 00:00 Comments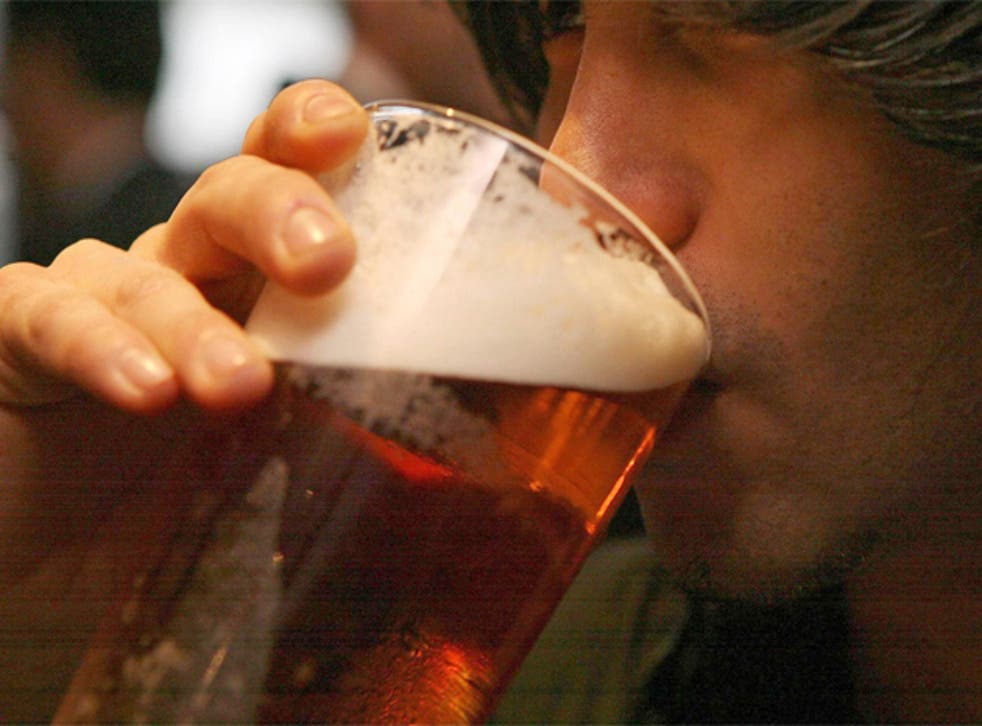 A single alcoholic drink triples a driver's risk of dying in a vehicle crash, according to a review of research into drink-drive limits published yesterday.
One small beer or glass of wine is enough to lift a driver's alcohol level by up to 50 micrograms per 100ml of blood, the new drink-drive limit proposed by Sir Peter North in a report yesterday. Even at that low level, the chances of a fatal accident are three times higher than in a driver who has drunk no alcohol.
But that is half the risk of the current drink-drive limit of 80mg, which increases the chances of a fatal crash by at least six times. In drivers just over the limit, at up to 100mg blood alcohol level, the risk is 11 times higher.
The exponential increase in the danger for drivers drinking relatively small amounts of alcohol is spelled out in an annexe to Sir Peter's report, by the National Institute for Clinical Excellence (Nice).
The effects are particularly acute in young people who are most at risk of being involved in accidents. The young are "less experienced drivers, are immature and have a lower tolerance to alcohol than older people", the Nice report says. Young people aged 18-25 are more likely to die in road accidents than from any other cause.
Cutting the drink-driving limit from 80mg to 50mg would prevent about 3,000 road injuries and 145 deaths in the first year alone, according to Nice. Britain has one of the highest legal blood alcohol limits for driving in the world. Only south Cyprus has a higher limit, of 90mg.
Luxembourg, Switzerland, Malta and Ireland have the same limit as the UK of 80mg, though Ireland is in the process of reducing the level to 50mg. The remainder, including France, Germany, Italy and Spain have a limit of 50 mg or less. In Estonia, Romania, Slovakia and the Czech Republic the limit is zero.
In 2008, more than 400 people were killed in drink driving accidents in the UK, amounting to 17 per cent of all road fatalities. When the 50mg limit was introduced in 15 countries in Europe it resulted in an 11.5 per cent drop in fatal drink driving accidents involving 18 to 25-year-olds, the group at highest risk.
The British Medical Association has campaigned for 20 years for a reduction in the drink-driving limit. The association said there was clear evidence that a driver's reaction times and motor skills deteriorate after even a small quantity of alcohol. A reduced legal limit has also been backed by the Royal College of Physicians in London.
Sir Peter, whose report was commissioned by the previous government, recommended that the 12-month driving ban – automatic for those who exceed the current limit – should be maintained for the new 50mg limit.
But he rejected a proposal by former government chief medical officer, Sir Liam Donaldson, to reduce the limit for younger drivers to zero.
Many countries have a lower limit for young drivers. In Ontario, Canada, the legal limit for novice drivers was reduced to zero in 1995 which led to a 19 per cent fall in crashes involving drivers aged 16 to 19. In Europe, 14 countries have a zero or close to zero limit for novice or young drivers. The same applies in some states in Australia, New Zealand and in Florida, US. However, while ruling out out a 20mg limit for young and novice drivers, Sir Peter said it should be reviewed after five years.
Transport secretary, Philip Hammond, said he would "carefully consider" Sir Peter's report. "Our priority will be to tackle drink and drug-driving in the most effective way possible to protect law-abiding road users," he said.
Limits around the world
90mgs South Cyprus: Three shots of ouzo
80mgs UK: One-and-a-half pints of ordinary bitter
80mgs US (also Canada and New Zealand): Two bottles of Budweiser
50mgs France (also Germany, Italy, the Netherlands, Denmark, Greece and Australia): One glass of wine
50mgs Spain: One small glass of sherry
20mgs Poland (also Norway and Sweden): Half a shot of vodka
Omgs Estonia, Romania, Slovakia, Czech Republic
Register for free to continue reading
Registration is a free and easy way to support our truly independent journalism
By registering, you will also enjoy limited access to Premium articles, exclusive newsletters, commenting, and virtual events with our leading journalists
Already have an account? sign in
Join our new commenting forum
Join thought-provoking conversations, follow other Independent readers and see their replies